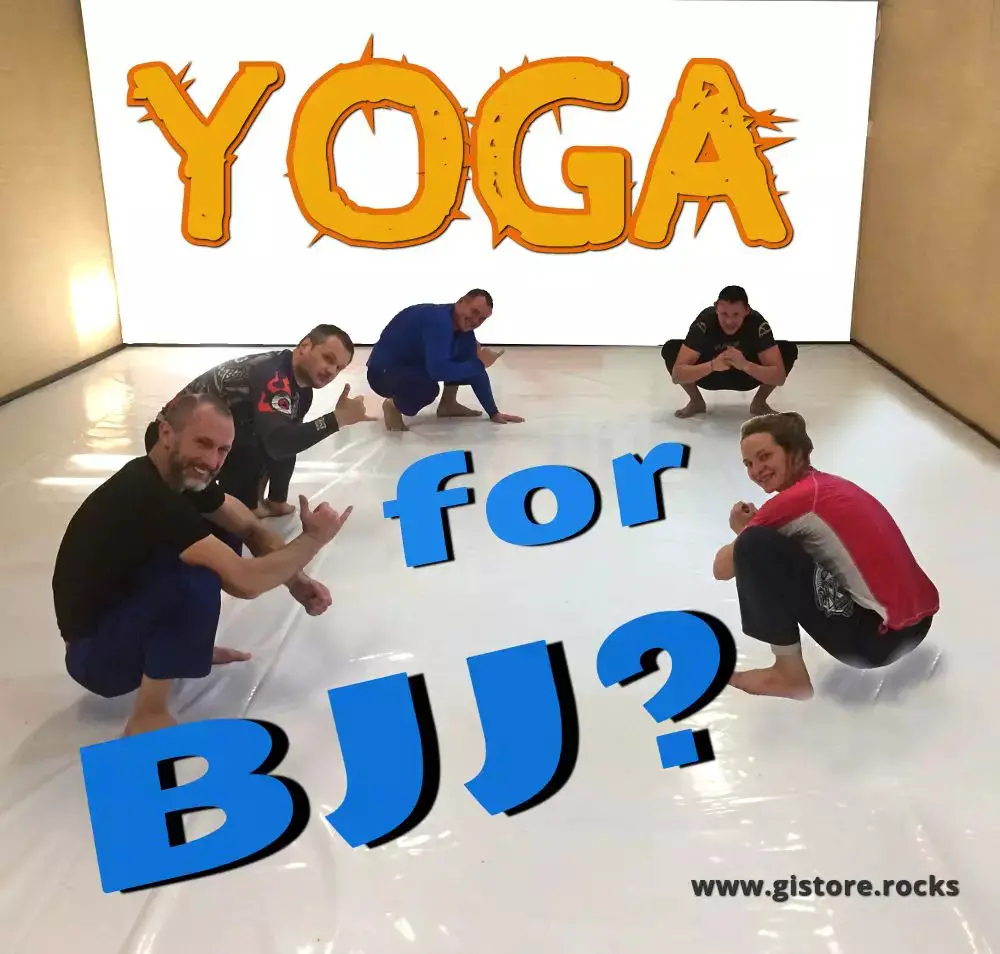 Yoga for Brazilian Jiu Jitsu? Exactly. Yoga for BJJ exists and it's actually the name of a popular yoga course for jiu jitsu practitioners. We followed some videos from this course on a regular basis after our jiu jitsu classes.
So, we have some Yoga for BJJ reviews to share.
Is yoga good for MMA and BJJ?
It's like any other yoga but accomplished for jiu jitsu, MMA, or any martial arts.
We have been regularly practicing BJJ yoga exercises for a couple of months after our jiu jitsu classes and active sparring sessions. We worked with Yoga for the BJJ YouTube channel.
Probably all BJJ practitioners are aware of the yoga for jiu jitsu trend. Might sound like 'another one yoga', but it has the right to exist for obvious reasons. Jiu-jitsu as a sport causes its specific impact on our body, and to relieve this tension and to recover yoga for jiu jitsu makes sense.
back to menu ↑
Our impressions of jiu jitsu yoga
From our observers, we can say that the BJJ yoga routine is not just a trend, but a useful and calming thing.
More specifically, it began to be felt only after a few lessons. First from a still unknown sequence of movements and tension in the body, if something was felt, then chaos and, in fact, tension with some successful relaxation.
After a few lessons, chaos changed to calm, and the body began to react more gently to every change in position. From time to time a pleasant crunch passes through the body (emphasis on pleasant!).
Some people feel changes in the ties of the legs and someone does not lose hope that they will become flexible too!
The whole set of exercises takes about 15 minutes. A good set of mind is to practice constantly and make track of the results.
Best BJJ Shirts Pick
Murder Yoga Shirt
The Murder Yoga jiu jitsu meme shirt for everyday wear.
Colors:
Black, navy.
Sizes:
S-XXXl
Reviews:
 ⭐⭐⭐⭐⭐
back to menu ↑
Where to look for BJJ Yoga: Sharing sources
Exercises for jiu-jitsu and yoga are easy to find on the internet. Among all, you can find the youtube channel Yoga for BJJ youtube.com/user/yogaforbjj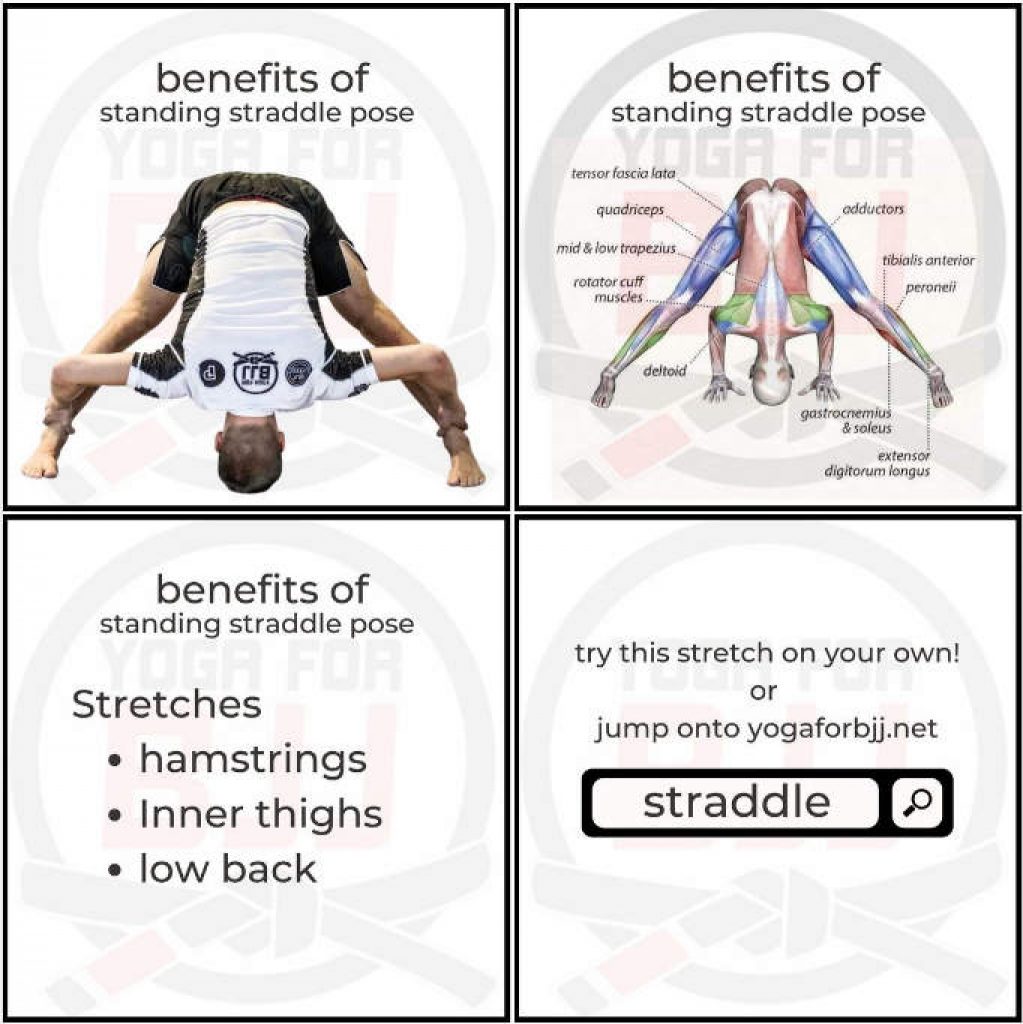 The Channel founder is Swedish black belt Sebastian Brosche, whose yoga exercises helped to heal his injuries. Over time he began to develop yoga exercises for BJJ athletes. His channel is popular and has more than 34 000 subscribers.
Everyone can try You for BJJ free tail for 30 days. You can join Sebastian in his app 'Yoga for BJJ' to learn basics and pro lessons on how to become flexible. The free trial discount is also available on the site.
The site has also an online store, so you can find yoga jiu jitsu apparel or BJJ rash guard for your BJJ yoga routine and training.

back to menu ↑
Yoga BJJ Community
Don't forget that you can find like-minded people to get inspired or ask for help. If you are already on Reddit you know how big is the BJJ community there. If not, you can find helpful shared experiences by people about doing yoga BJJ in this thread for example. By the way, the Reddit BJJ community is really big and counts more than 270 000 members.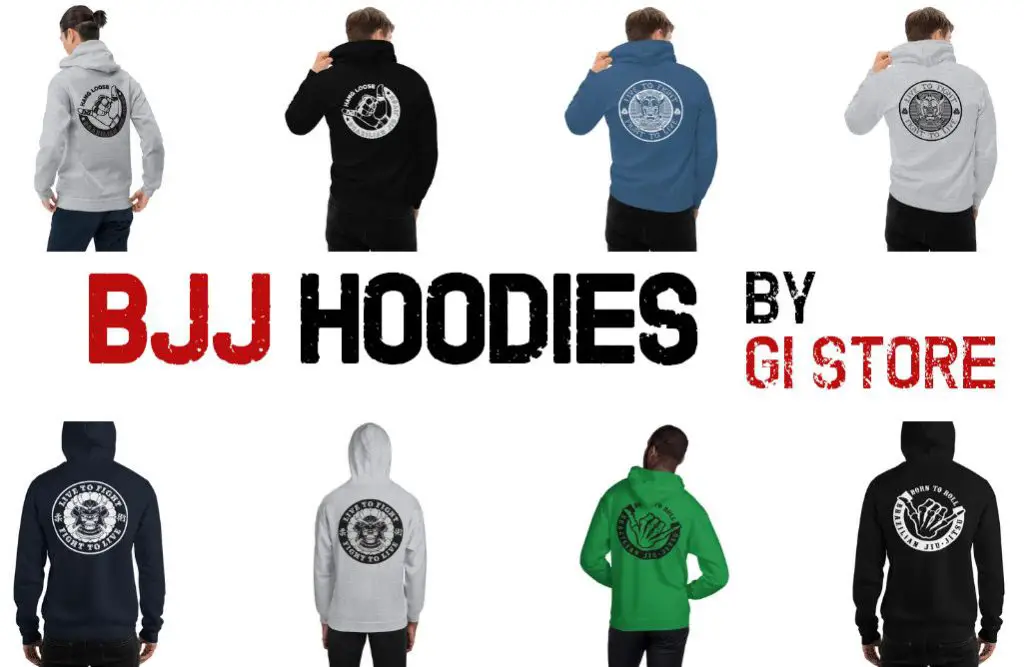 back to menu ↑
More Yoga for BJJ Reviews
One more good place to read more Yoga for BJJ reviews is, of course, the biggest Brazilian jiu jitsu community on the internet Reddit BJJ.
Here is the link to a thread on R/BJJ where people answer the question and give their opinion on "Is Yoga for BJJ worth the price?".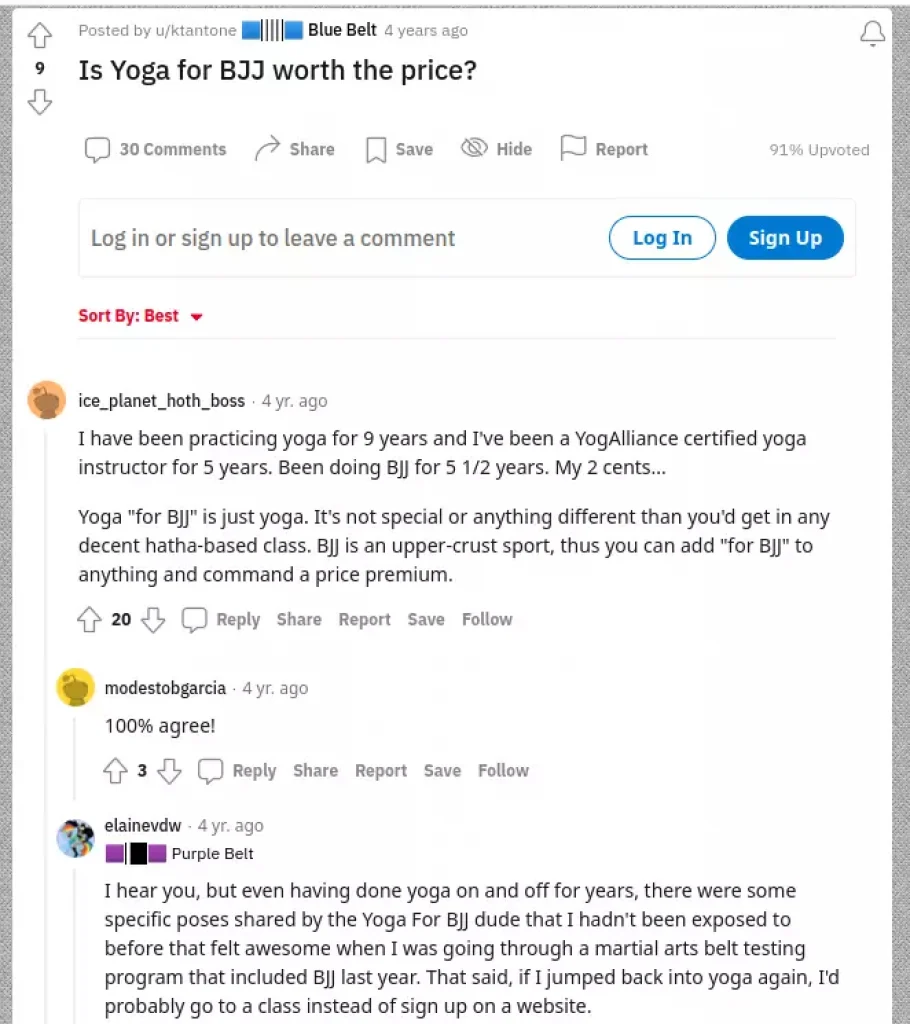 back to menu ↑
Benefits from BJJ for yoga
We can even find the benefits of BJJ for yoga. Jiu jitsu actually has good transition prerequisites for yoga, as BJJ and yoga are close together. Those body BJJ positions in which we appear while rolling and BJJ drills can be called combat yoga.
If you train jiu jitsu at home, so more sure you have BJJ mats for home already or MMA mats. What a great sign to start yoga, as you don't need to buy a yoga mat. If you don't have this kind of BJJ gear, maybe it's time to check this box on your to-do list.
For our BJJ workouts at home, we use the traditional puzzle mats.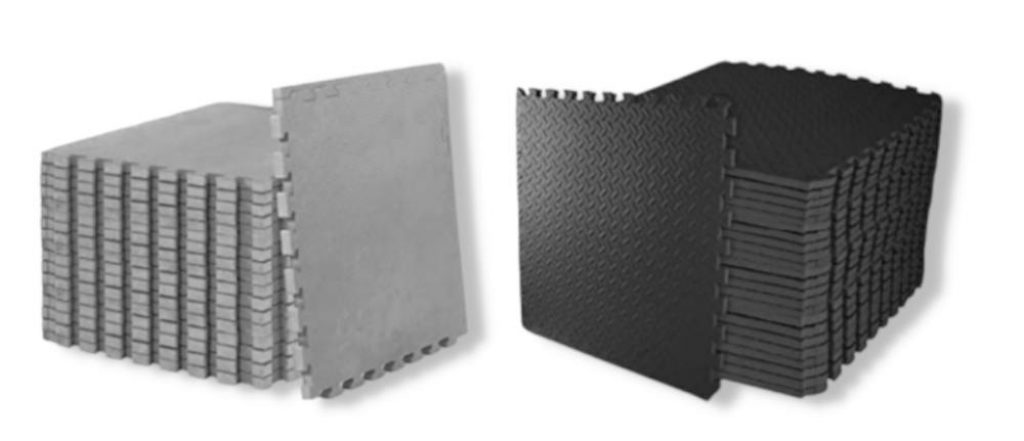 One more variant for BJJ exercises at home. It's the folding mat.

back to menu ↑
"I gotta do more of this sh**t."
Joe Rogan, who is a no gi black belt under the jiu jitsu 10th Planet academy by Eddie Bravo, is a yoga fan. To inspire you to do yoga we quote here inspiring words from his Instagram.
Out of all the exercise I do, yoga is the one where after I'm done I always think "I gotta do more of this sh**t."

90 minutes of hot yoga does more than workout my body, it purges my mind of stupid thoughts. The brutal intensity of holding difficult poses in 104 degree heat forces you to live in the moment, and the last 20 minutes are a massive struggle to avoid giving in to desperation. After 70 f**ing minutes of sweat and strain when you look up at the clock and see there's still 20 minutes to go you've got to put yourself in survival mode to get through. The physical benefits are amazing too. When I do it on a regular basis my body is much more limber and I feel much less tension in my back.
It strengthens things in a very unique way and maximizes my range of motion and flexibility like nothing else I do.

It also feels like it "ties together" all the other sh*t I do. All the different kinds of working out, whether it's kettlebells or martial arts or hill running – they all have their own benefits, but yoga feels like it ties all those benefits together and strengthens all the loose ends.
If you've ever thought about trying it out, let this post be your motivation. It's great for you like very few things in this crazy life.
back to menu ↑
Final words but not the last
So, will yoga help you do your BJJ submissions better or more frequently? Maybe, but I wouldn't estimate it in this way as the main point. First I'd evaluate the recovery and body wealth support as the first attribute. For sure yoga for BJJ is a great way to improve stretches for jiu jitsu.
If you still for some reason don't train BJJ and only think, so just google jiu-jitsu gyms near me right now, go to that gym and let's see what will happen.
Check other BJJ news and articles about Brazilian jiu jitsu fighters and MMA athletes.