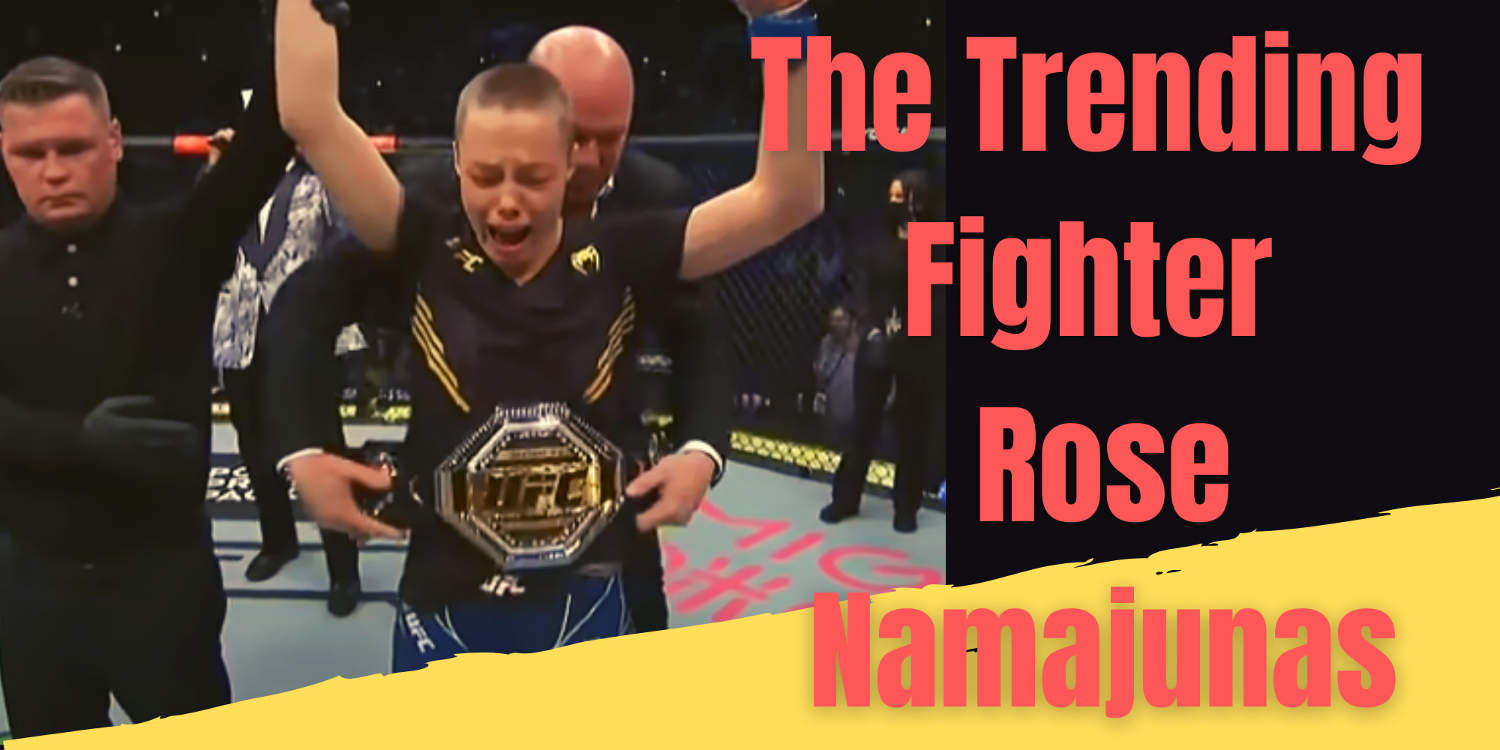 Thug Rose Namajunas is a UFC fighter in the women's strawweight division. Even more, she is #3 in the UFC rankings weight class pound for pound rank as of the end of April 2021.
Obviously, she worked and is working hard to achieve this point in her career and to become a skilled female fighter.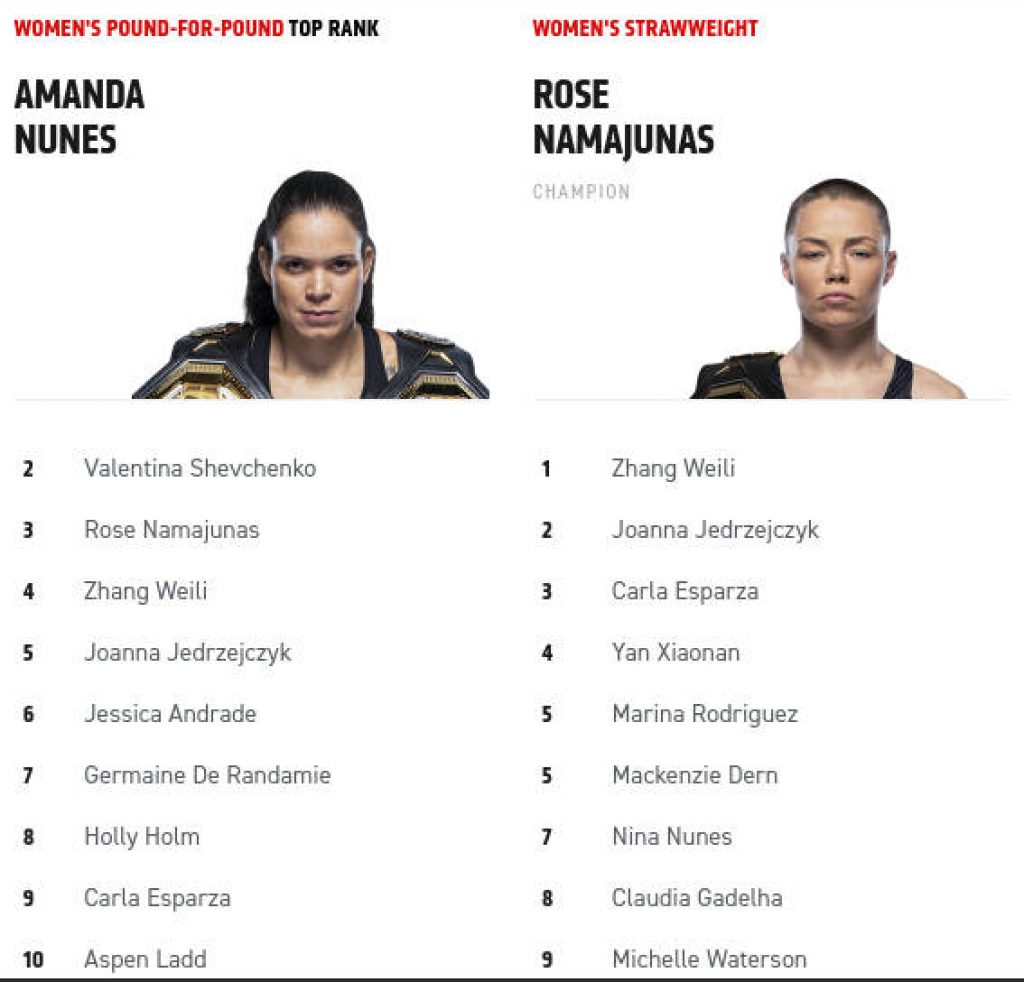 There are questions about the Thug Rose that people are interested the most in. Let's answer them.
Table of content
What is the UFC Women's Strawweight weight?
106 to 115 lb or 48 to 52 kg.
back to menu ↑
What nationality is Rose Namajunas?
Rose was born in the US (Milwaukee, Wisconsin) on June 29, 1992. Her parents are from Lithuania, Europe.
back to menu ↑
Why did Rose shave her head?
Rose Namajunas shaved her hair back in 2015 in preparation for her fight with Paige VanZant on UFC Fight Night 80. As Rose`s boyfriend Pat Barry said in an interview – "It's just a haircut".
Since then began the trending Rose Namajunas hair story on the Internet. One of the most asked questions by people is about Rose Namajunas with hair photos.
back to menu ↑
Rose Namajunas with hair
Screenshot of Rose Namajunas long hair images from Google

back to menu ↑
"I did it again!".
Rose`s octagon interview after she recaptured the UFC strawweight title with a stunning knockout in the fight with Zhang Weili:
Finale Weigh-ins Rose Namajunas vs. Carla Esparza MMA female fighter at TUF 20 back in 2014
You can see Rose Namajunas with long hair in this video
back to menu ↑
Who is Rose Namajunas's boyfriend?
Rose Namajunas is dating Pat Barry, who is a former UFC heavyweight fighter and her training partner. They have been together for over 12 years as of 2021. The couple is engaged.
The 'Rose Namajunas Pat Barry Meeting Story' can be found in an interview with Pat. Rose and Barry have a 13-year age gap: future husband Pat Barry is 41 years old and Namajunas age is 28.
Rose Namajunas Instagram has more than 2 million followers instagram.com/rosenamajunas. To compare: Ronda Rousey Instagram has over 13 million followers and Conor McGregor Instagram with almost 40 million subscribers.
People are actively asking when will Rose Namajuna's next fight take place. At end of May 2021, there is no clear news from Dana White. And hey, the champion needs rest and time to celebrate the stunning victory over Chinese fighting star Zhang Weili.
Check other our posts about Brazilian jiu jitsu fighters and MMA athletes.