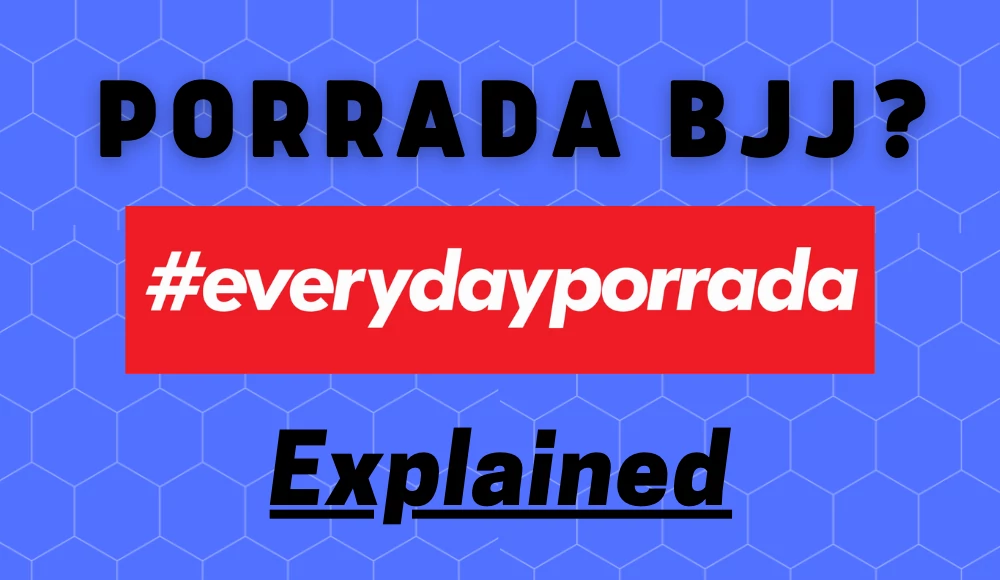 If you are in BJJ for enough long time, you might have heard the phrase Everyday Porrada or just the word Porrada. But it might also be you still don't know the Everyday Porrada meaning.
Today we are here as a support crew for the Brazilian jiu jitsu symbols.
Let's grab the subject and explain the all details:
What does Porrada mean in jiu jitsu?
What is Nutella BJJ and how Nutella is involved in this story?
Table of content
What does porra mean in jiu-jitsu?
Very important to know:
There is no porra in jiu-jitsu. It's porrada.
If you want to say the Brazilian word porrada say it. Don't shorten the word to porra, because porra means cum another thing in Portuguese. Very another thing.
back to menu ↑
The Everyday Porrada store
The jiu jitsu community is very lively.
Every year we see how something new appears in the BJJ world – new promotions, tournaments, talented fighters, and jiu jitsu brands.
Jiu jitsu brands are an integral part of the development of BJJ. In fact, it is also one of the indicators of demand for the martial art discipline. We are happy and proud to be a part of it presenting our store with original gifts for jiu jitsu lovers.
Everyday Porrada store exists in the jiu jitsu life for over five years already. In the beginning, they made some sort of explosion with their Everyday Porrada shirt trend.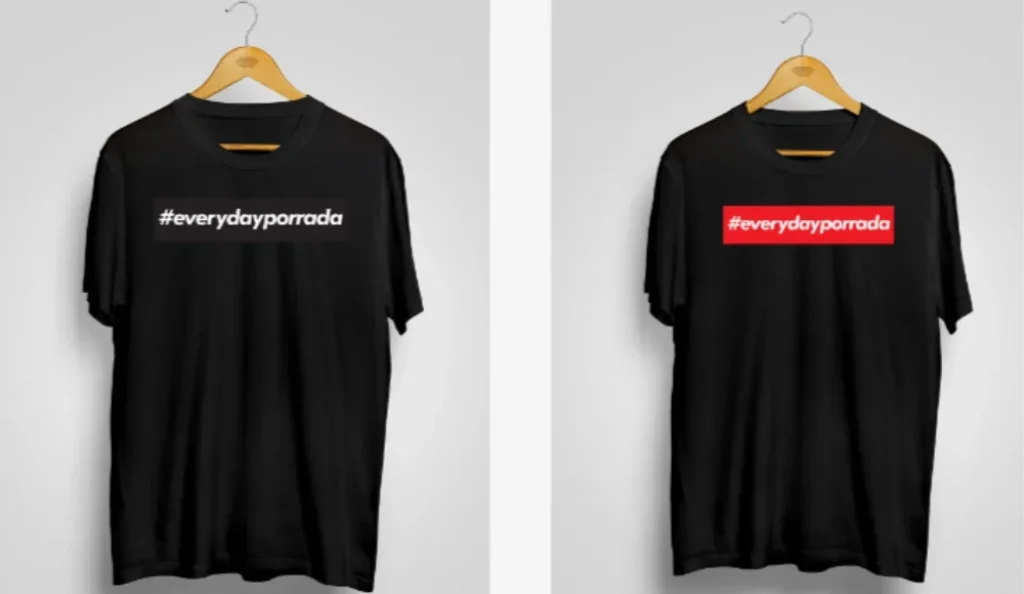 After it became a movement of #everydayporrada.
But who stands behind the movement and what does everyday porrada mean?
back to menu ↑
The everyday porrada BJJ trend
The porrada everyday trend came into BJJ worldwide community in 2018. It happened when jiu jitsu grappler from Gracie Barra and many times World and Europe Champion Romulo Barral.

After one of jiu jitsu Invitational events, where he competed and won the match with AJ Souza, he was asked in the interview what is his secret.
And he answered:
"My secret is – train hard every day, every day porrada. That's it. Nothing else!"
And in the next months, the worldwide BJJ community spread via social media the #everydayporrada trend.
So it is obvious where the Everyday Porrada store appeared where Romulo Barral presented the Everyday Porrada t shirt.
The store had and has now different collaborations with prominent jiu jitsu brands. For instance, the Hyperfly x Everyday Porrada Gi and the Everyday Porrada belt.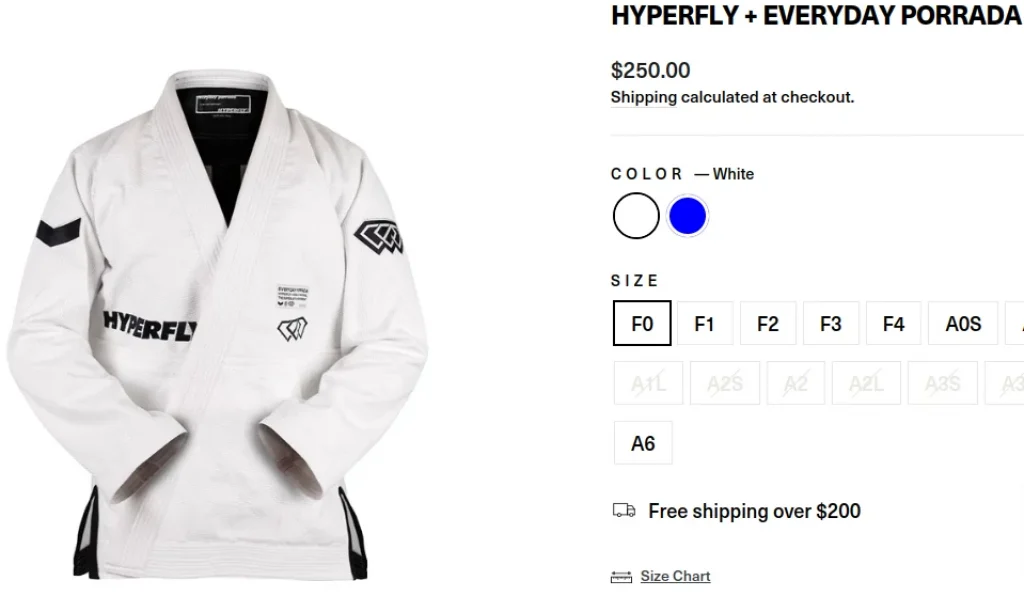 back to menu ↑
More Porrada BJJ related products
On the internet, you can find even Porrada detergent to wash your jiu jitsu gi.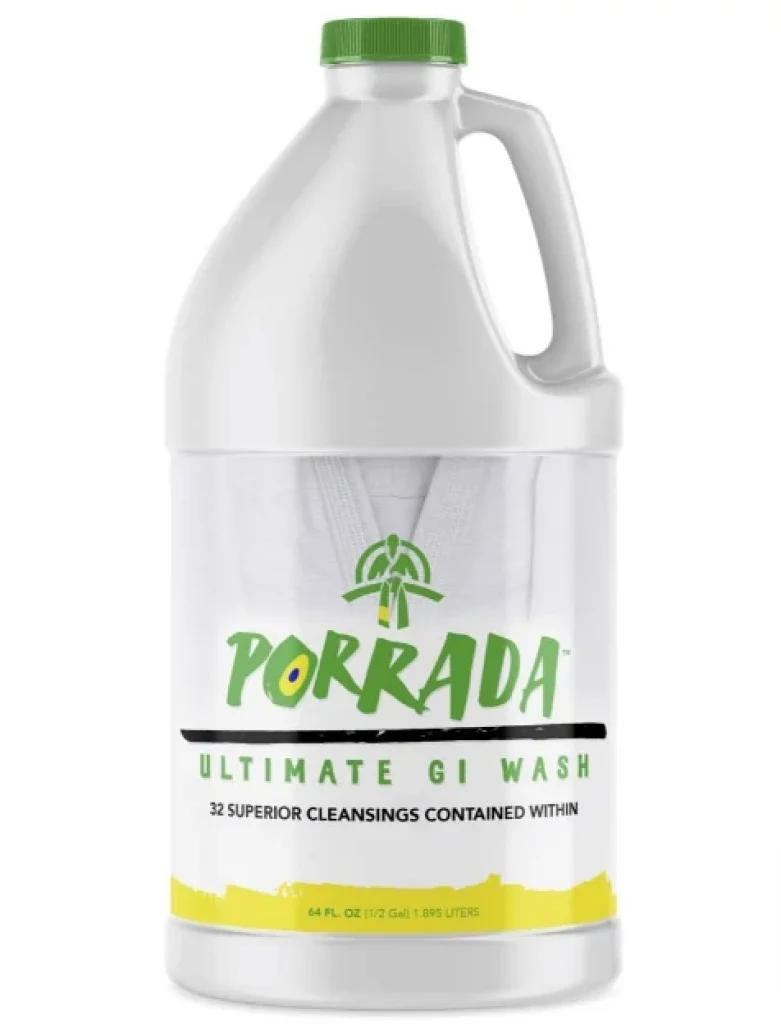 Porrada Detergent
It's safe for all colors and doesn't harm the cotton gi fabric.
Contains no bleach or hydrogen peroxide.
Other online Porrada stores offer also BJJ porrada tape and porrada rash guard.
back to menu ↑
What is porrada actually?
What do porrada mean in fact and what is this all about?
Every Day Porrada is already one of the BJJ phrases and let's say BJJ Portuguese slang that you may hear often or occasionally but it's present.
Litarely [porrada] from Portuguese is translated as [fight]. But it has also the meaning of [brawling].
Here is how the Everyday Porrada meaning explained on the official Everyday Porrada store:
Everyday Porrada is an English and Portuguese term that means working, grinding, training every day to achieve your goal, your mission, your purpose in life – where intensity, discipline and a relentless work ethic become your way of life.
back to menu ↑
Porrada pronunciation
As the word [porrada] is Portuguese the double [rr] letter should be pronounced not as [r] but [kh].
Better one time to hear.
In the next video by BJJ Fanatics Romulo Barral explains in his words what is Porrada in BJJ. In the video, you can also hear the Porrada pronunciation.
back to menu ↑
What is Nutella BJJ?
What is the story behind the Nutella BJJ and how does it deal with Porrada BJJ?
In simple words: Nutella BJJ is the opposite of Porrada's style attitude.
The creator of the Nutella BJJ phrase was Renzo Gracie.
Once he referred to Vagner Rocha's rolling warm-up before the ADCC as a lazy and not true to Porrada way. According to the information on Internet, it happened in 2017. Renzo Gracie called it Nutella BJJ, referring here to Nutella as fake chocolate.
Vagner Rocha shared the story on his Instagram: