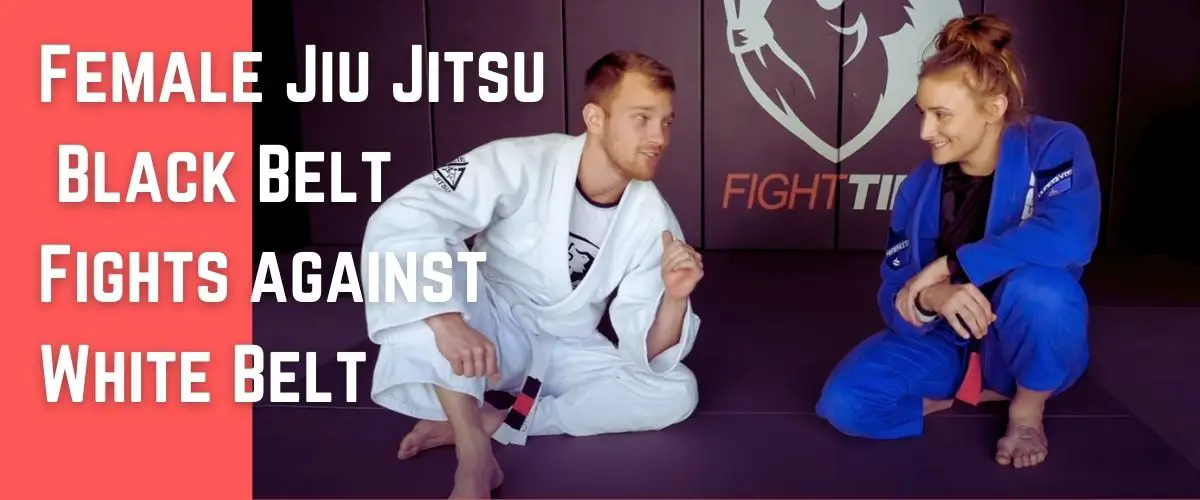 Rolling with white belts isn't everyone's favorite part of training jiu jitsu, but it can be very beneficial for both the higher belt and the lower belt to evolve the fighting style of each. In this video, female jiu jitsu black belt Erin Herle fights with a white belt man – Shane.
Erin and Shane are friends, and Shane is also a founder of a great and big YouTube channel about tips for fighting – fightTIPS.
See how the experience gap impacts the match and watch to see if she can dominate the inexperienced opponent, but experienced in other martial arts, with her techniques baggage of a black belt.
Black belt vs white belt, experience vs newbie, BJJ woman vs man:
This Brazilian jiu jitsu fighting on youtube got more than 150 000 views and over 1000 comments. Here are the thoughts and things people noticed and commented on after watching the video. We made a selection from the best comments.
back to menu ↑
Things to learn from rolling with a woman jiu jitsu black belt

"Roll with her every time you get a new belt"
"Rolling with a black belt is like trying to keep an anaconda who controls gravity from choking you."
"She worked him over pretty damn well, imo. As a BJJ purple belt, one of the things I notice most about high level female BJJers tends to be their willingness to let stuff go when it's not working and just move on. It's not an absolute rule of course, but the stronger you are (and thus especially men), the more pronounced the tendency to "insist" on any sub or position you get close to. This is inefficient, but it often works due to sheer power, and therefore ends up staying as a bad habit. 
Smaller BJJers and women in particular often don't develop this habit because, if the technique and timing isn't perfect, they typically don't have the power to just "force" it. So they learn early that they have to "do it right," or it just doesn't get done. You can see that here. Erin abandons a LOT of subs, sweeps, and positions as soon as Shane got any meaningful structure to defend, and immediately and smoothly transitions to another position from which she can threaten him again with something else. If he meaningfully defends, she again abandons and attacks something else. The result was Shane was always behind, and she was never out of position or threatened in any way. 
For those of you who don't know what that's like to be on the receiving end of that, I can assure you it's exhausting. Large and powerful BJJers feel like gorillas, but the lightweights and small females feel like monkeys made of steel cables."
"I would say he did pretty damn great especially if she's really trying. I'm a blue belt and my female black belt instructor dominated me."
For more tips for fighting, and not only for Brazilian jiu jitsu fighters, check Shane's YouTube channel. Visit the Instagram by Erin Herle, where she shares her life episodes about BJJ. She is also a jiu jitsu instructor.
One more video is answering the question
back to menu ↑
Can girls do Jiu-Jitsu?
That's right, girls. No need to be a female black belt with 10 or more years of experience. Female jiu jitsu fighters are becoming from early years. Watch next how a 15-year-old BJJ martial artist girl submitted adult man. A jiu jitsu fight how it really should be – thought out and tactical.
back to menu ↑
Conclusion
While Jiu-Jitsu is a sport where a male competitor can easily dominate the game, females who take up the sport prove that they have what it takes to be equally as good.
Female jiu jitsu champions be like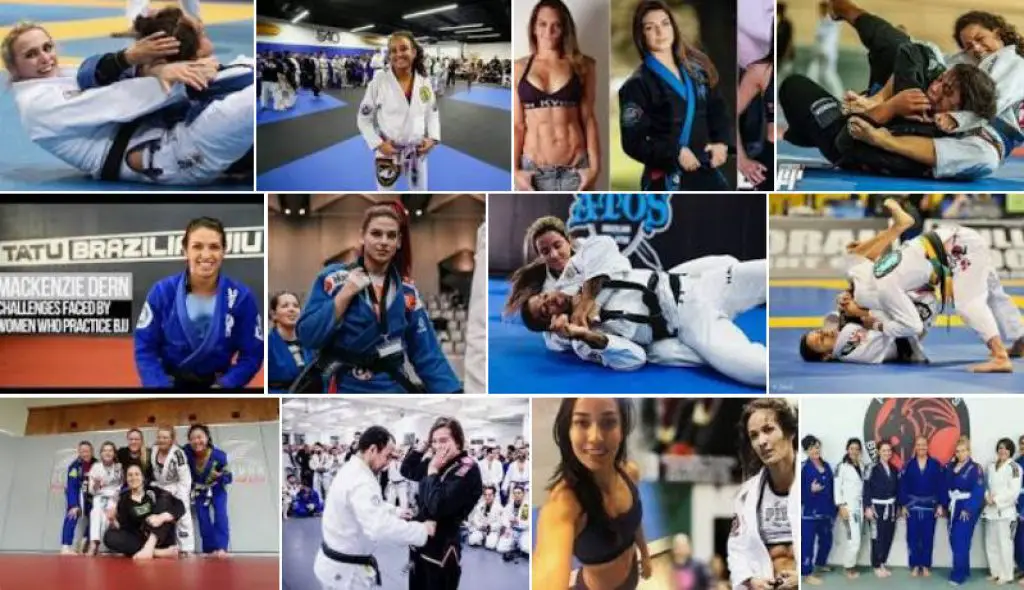 You can find the female BJJ list by IBJJF rankings for 2021 in our article Fast 3 min Submission by Danielle Kelly BJJ Female Fighter.
Check out other our posts about Brazilian jiu jitsu fighters and MMA athletes.