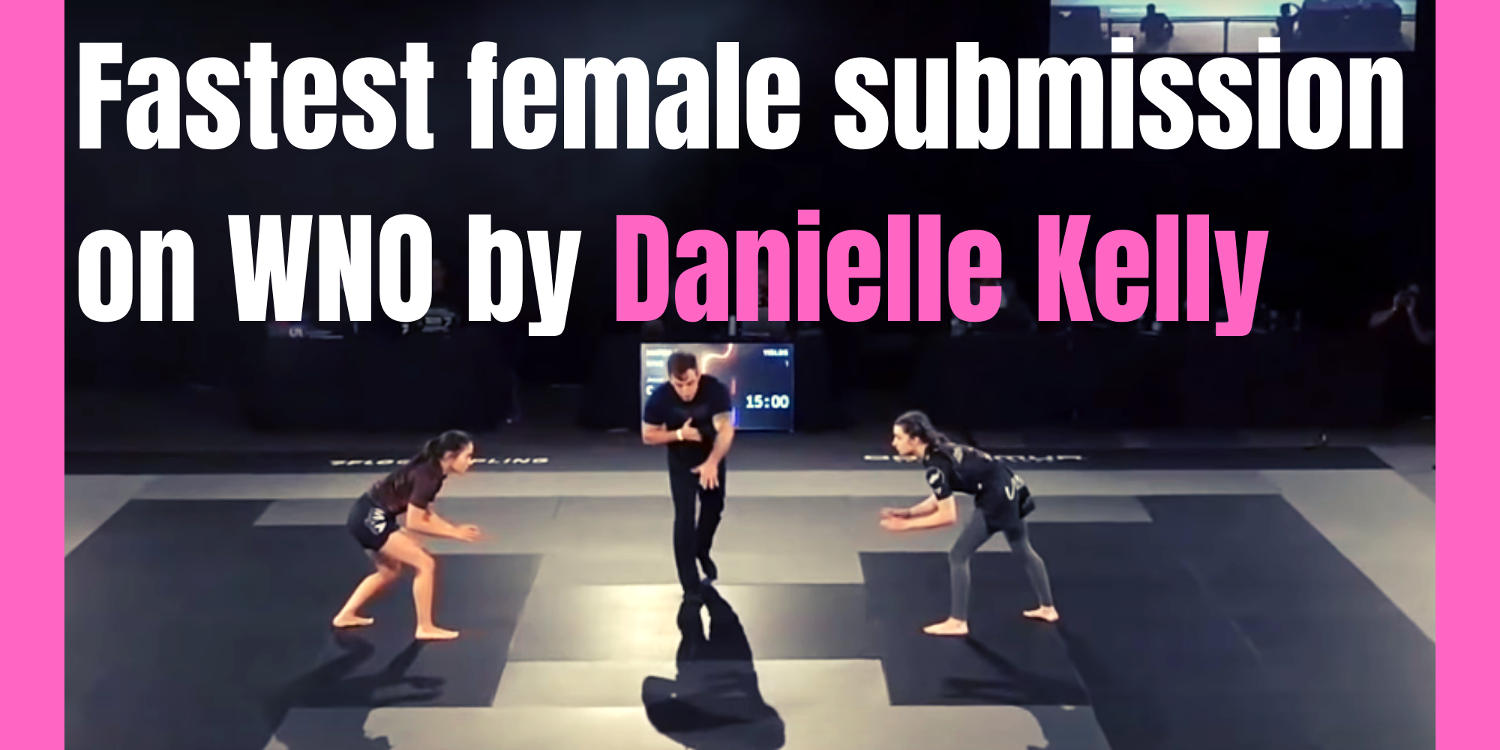 Danielle Kelly BJJ black belt and skilled female fighter was a hit in June 2021 on WNO fights. Danielle defeated BJJ fighter Jessie Crane with a clean kneebar just in 3 minutes. As a result, she set the new women's fastest submission record.
Table of content
Female BJJ no gi fight Jessie Crane vs Danielle Kelly:
Danielle Kelly about her fight on her Instagram:
"I went from a horrible first performance to having the fastest submission win at WNO women's 115lbs. Never give up even if you feel like you're counted out. Focused on next one."
As usual, let's go through the main questions about Danielle Kelly people ask.
back to menu ↑
Where does Danielle Kelly train?
Kelly is a BJJ black belt from Philadelphia, US. She trains under Karel Pravec, Silver Fox BJJ team.
back to menu ↑
How old is Danielle Kelly BJJ?
She is 26 years old as of 2021. Danielle`s birthday is on Dec 4, 1995, and she has been training for more than thirteen years already.
back to menu ↑
Danielle Kelly BJJ height and weight
Height: 5'0 ft (152 cm)
Weight: 114.2 lbs (51.8 kg)
She fights in the WNO Championships 115 lb Division.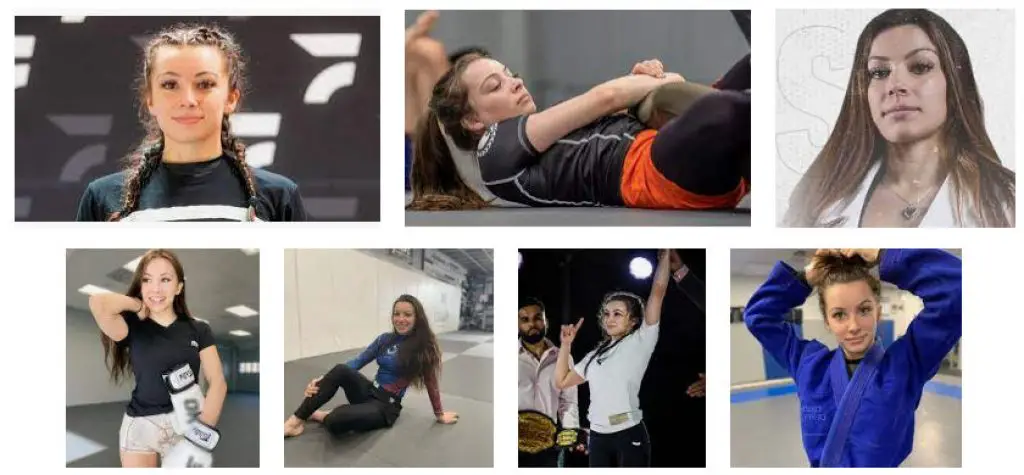 Jiu Jitsu body transformation of Danielle Kelly BJJ and what she thinks about from her own words:
"I usually hate making these kinds of posts but I wanna make a point.

Recently I've been getting the few trolls who tell me "I'm too skinny" "I'm built hungry" "you have no meat on your body" etc. the list goes on.

On the left I was pushing maybe 130lbs at one point when I was at a phase in my life of not sure what I was doing after a loss in my life that changed everything, taking school , eating bad food and around the wrong people & took about a year of training off. I've even had people tell me how fat I've gotten or "husky" for nicer. I was NOT happy lol.

Now I'm at a healthy weight walking between 110-115lbs these past 2 years. I feel so much better about myself and my cardio and training is much better. But this isn't about a weight thing…

So basically the moral of the story is: you can't make everyone happy so DO YOU. Do what makes you happy. And I'm proud of what size I am. Shout out to the small girls too."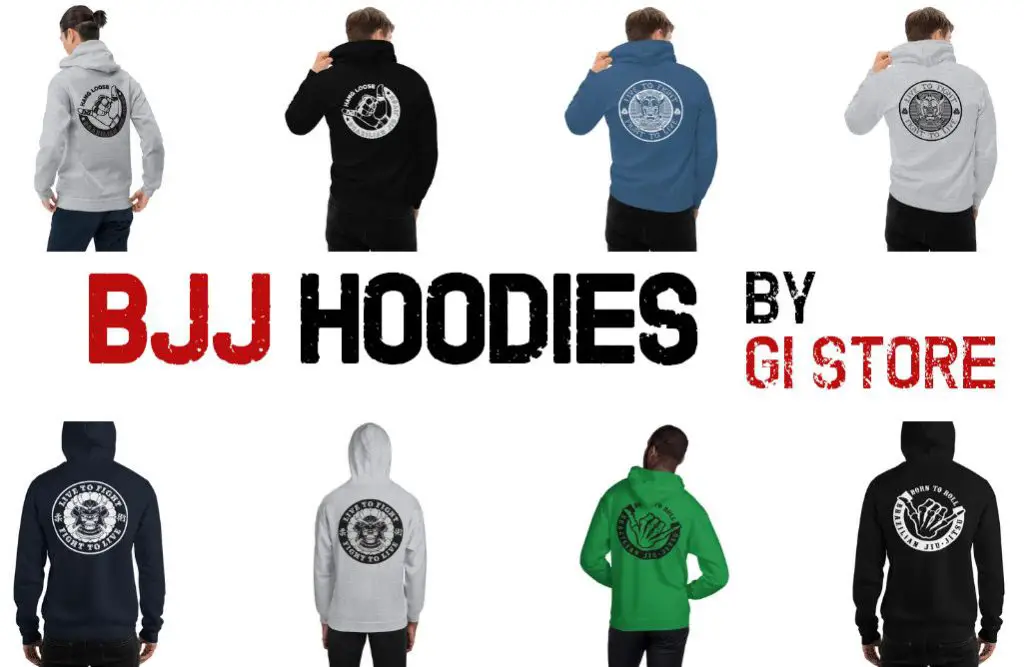 A talented grappler
Kelly is a talented grappler and has rich baggage of fights – in jiu jitsu and MMA. Some of them have quite remarkable situations.
For instance, the Danielle Kelly vs Carla Esparza fight on Fury Pro event in 2021, when a headbutt opens a big cut on Esparza's eyebrow.
Previously the fight should be held by Danielle Kelly vs Rose Namajunas, but due to the COVID protocol, Namajunas was replaced by her former opponent Esparza.
Mei Yamaguchi vs Danielle Kelly Full Fight, ONE Championship, March 2022
BJJ Girls and their grappling skills: Kelly's amazing twist to escape the leg grip by Mei Yamaguchi