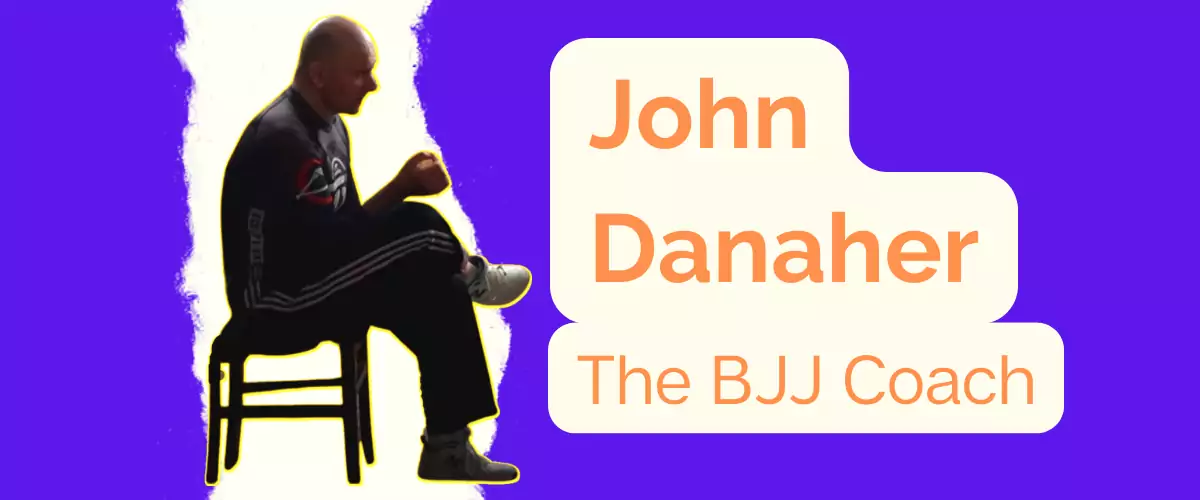 If you do martial arts – you are in-depth into the world of martial arts. The same story if you train BJJ, MMA, judo, etc. It's one world. You know what is going on, you know the main events, you know the names, you know John Danaher.
And we are sure you know this name.
The Black Belt, the Coach, the Legend

John Danaher is a BJJ black belt born April 2, 1967, in the US. But he is a New Zealander and grew up in New Zealand.
back to menu ↑
At what age did John Danaher start Jiu Jitsu?
In 1991 he came to the United States to study philosophy at Columbia University. At this time he started to take BJJ classes at the Renzo Gracie Academy. So he was about 24 years old when he started to train jiu jitsu.
back to menu ↑
Who gave John Danaher his black belt?
Danaher received his Brazilian jiu jitsu black belt in 2002 under Renzo Gracie. Now he is a 6th degree black belt.
back to menu ↑
Did John Danaher compete?
He has a successful martial arts career, but Danaher has never competed professionally due to leg and knee problems. John Danaher represented himself as a prominent jiu jitsu and MMA coach.
Danaher's interview where he speaks on why he doesn't compete:
back to menu ↑
Is John Danaher the best BJJ coach?
You may answer this question by yourself. We all know – there are as many opinions as there are people. But there are so many facts pointing to the answer, that yes, Mr. John Danaher is really in his place.
He marks and knows details, and with ease will explain the difference between what is BJJ training and what is BJJ fighting or rolling. Danaher's BJJ style to explain things can last for a very long time and it seems it doesn't exhaust him. That's what a fan of his craft looks like.
Just watch at least a couple of instructional John Danaher videos on BJJ Fanatics or YouTube.
Learn Jiu Jitsu – Teach Jiu Jitsu
He started to teach BJJ from time to time at Gracie's academy when he was a purple belt and one of the best students there. Later Danaher became a full-time instructor.
John Danaher MMA coach
More facts that point to him as a high-ability jiu jitsu coach are the names of his students and fighters he was working with – Chris Weidman, Georges St-Pierre, etc.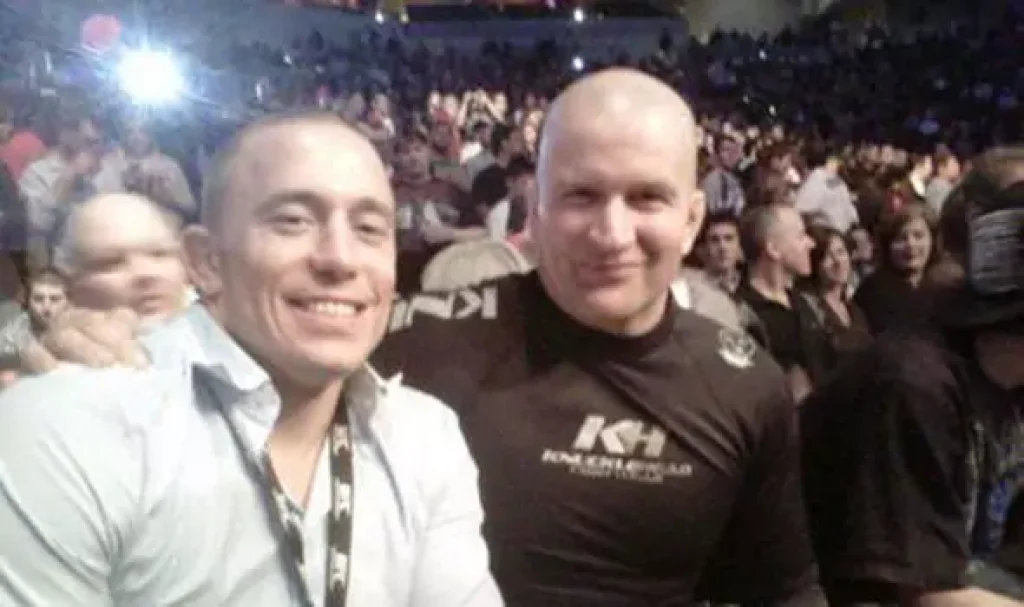 back to menu ↑
John Danaher and the Books
Not a surprise Mr. Danaher has what to tell us on paper, even if the paper is digital. We are talking about jiu jitsu books. If you are a combination of a martial arts fan and a bookworm, you will be happy to get these best sellers.
First of all, give attention to the well-known Mastering Jujitsu by Renzo Gracie, Jr. Carlos Gracie, and John Danaher book.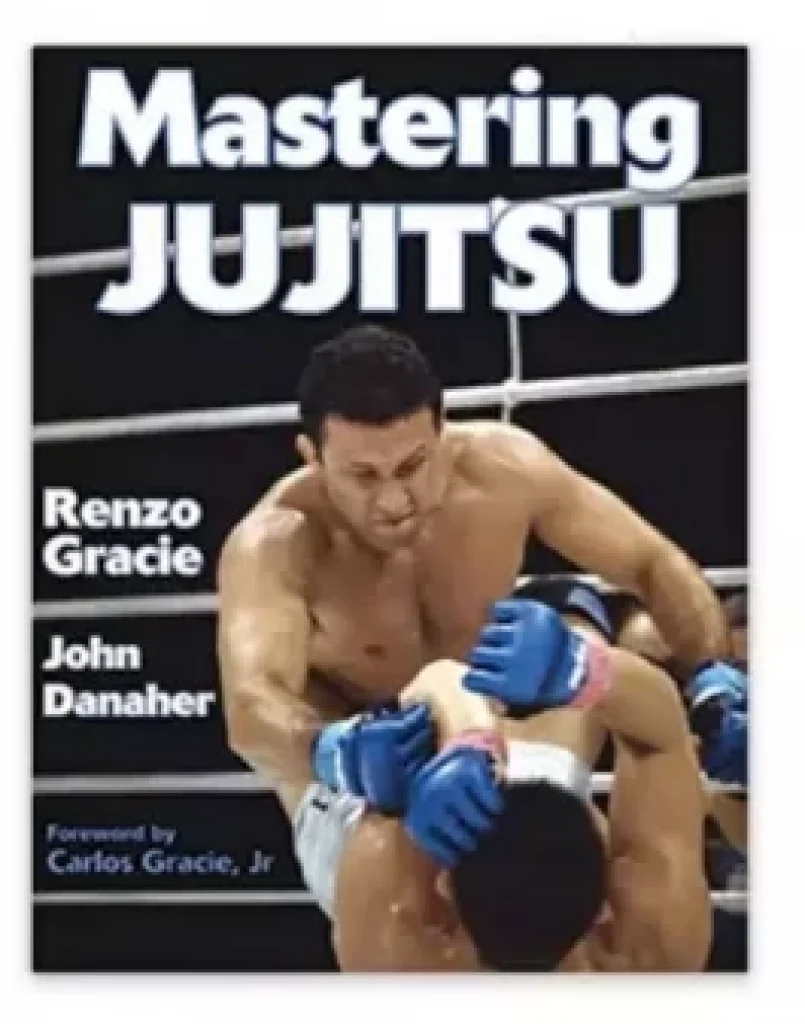 Next BJJ books are the Danaher Diaries 4 book series where he shares his musings on teaching, learning, kaizen, and living.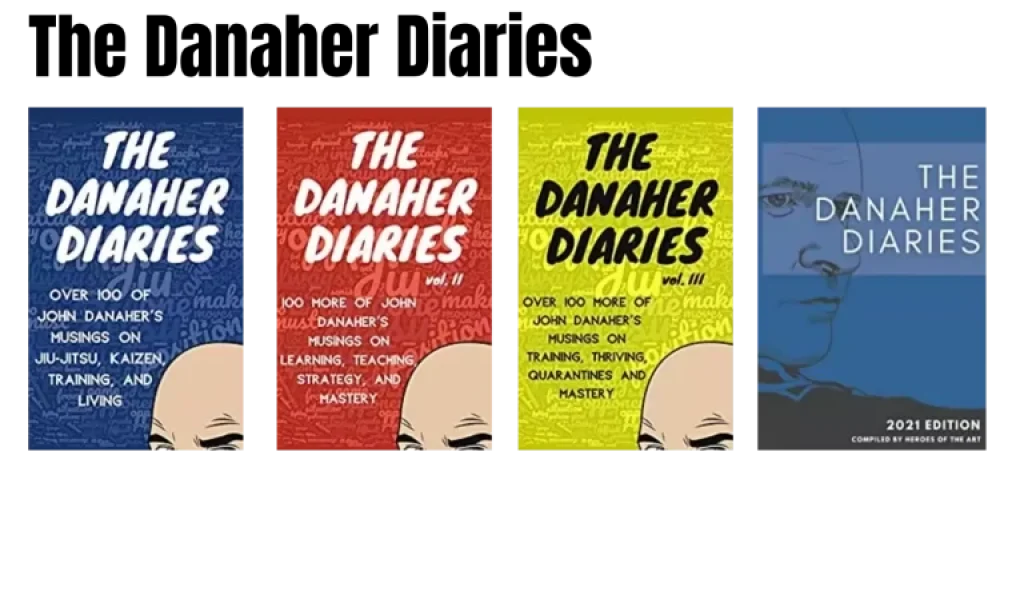 And of course how not to mention the Danaher Death Squad – Gordon and Nicky Ryan, Garry Tonon, Nick Rodriguez, Craig Jones, Eddie Cummings.
back to menu ↑
What's happened to Danaher Death Squad?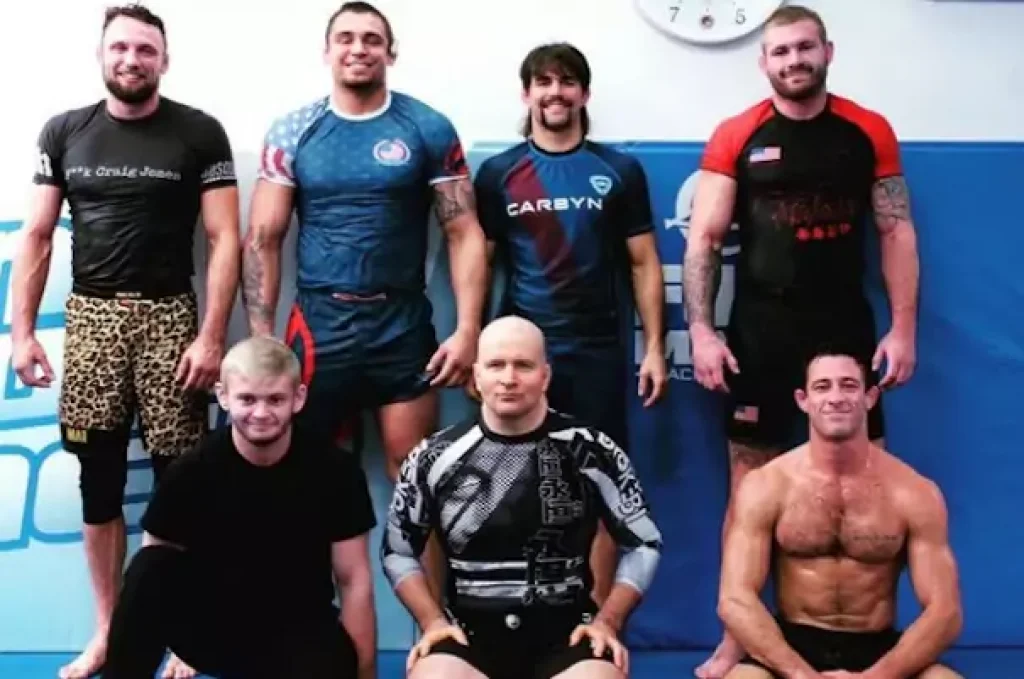 The term and the team Danaher Death Squad appeared by itself after Danaher's students started constantly winning the EBI, ADCC, and other major grappling tournaments.
In late 2020 or 2021, Danaher left teaching at Gracie's Academy and moved to Puerto Rico with his top students. But some months later he announced that the Squad broke up.
Did Gordon Ryan Leave John Danaher?
No, Gordon Ryan didn't leave Danaher. After the split, Nicky Rod, Craig Jones, and Nicky Ryan started to train at B-Team. What to Gordon Ryan and Garry Tonon, they train with Danaher.
About the split in John Danaher's Instagram:
End of an era: It is with great sadness that I have to announce the break up of the squad as a unified training and competition team. A combination of factors revolving around disagreements in physical location of a future school, personality conflicts, conflicting values and an inevitable tension between the team brand and the growing individual brands of members were the main factors. […]

As for the future, it is still uncertain. Most of us still get along very well. I expect some will still train together and we will work together in future projects in accordance with our team philosophy, but no longer as a single unified room. […]

I would like to thank all the members of the squad for the tremendous effort and myriad sacrifices they made to build a team and legacy that will be remembered, in particular, Garry Tonon, Gordon Ryan, Craig Jones, Eddie Cummings, Nicky Ryan and Nick Rodriguez.
Where is John Danaher training now?
He is teaching now Brazilian jiu jitsu and MMA in Austin, Texas, USA. By the way, it's the same place where the B-Team trains.

Does Danaher teach gi?
Yes, he does. For example, watch the BJJ fundamentals video about 3 Jiu Jitsu techniques for BJJ white belt by John Danaher in cooperation with BJJ Fanatics.
On BJJ Fanatics is especially popular in his Enter The System bundle, where among other techniques he explains his system of leg locks attacks.
John Danaher's young pictures and times
During his university days, he worked as a bouncer at nightclubs in Manhattan. The photos with young John Danaher are good proof of this.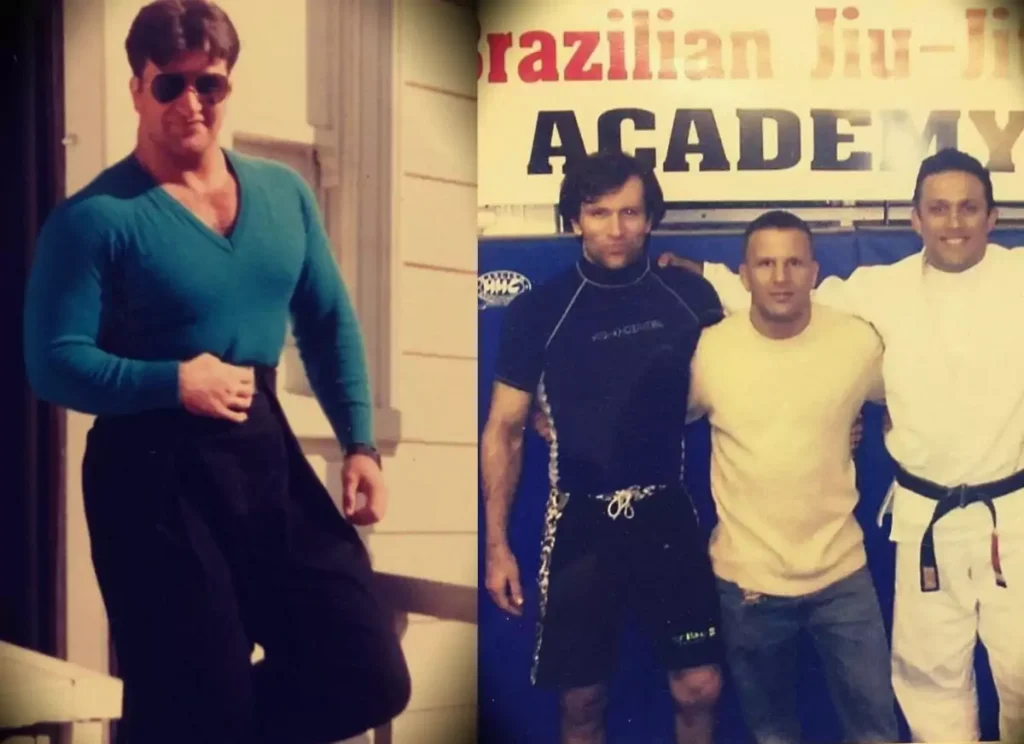 back to menu ↑
The Story about John Danaher and the Rash Guard
Mr. Danaher is a great BJJ instructor and everyone loves him. And everyone loves the cute and funny stories about him. Let's call a spade a spade – we love the John Danaher memes.
The story about the rashguard is always on the surface. Because he wears it always and everywhere rash guards. Even to his friend's wedding.
On his Instagram, Danaher names the 9 reasons why we don't see him without the rash guard:
Arguably the question i am asked more than any other has nothing to do with jiu jitsu. "Why do you always wear a rashguard?" First let me dispel a commonly voiced, but incorrect theory. It has nothing to do with fighting or being ready for fights. In my current physical state, an aggressive five year old could easily defeat me with a simple kick to the knee or hip or even a simple push – a rash guard isn't going to save me! My reasons are purely practical. First, they are very comfortable, Second, they are easily washed and dried. Third, they are extremely low maintenance/wrinkle free/easily packed for travel etc.

Fourth, being a low friction material, they are well adapted for wear under a jacket. Fifth, They enable me to comfortably demonstrate a technique in impromptu social situations to students. Sixth, they are warm in cold weather, yet cooling in hot summers due to wicking effects, and; if caught in rainstorm, they will dry in minutes even while being worn. Seventh, some clothing companies sponsor and support my athletes. I am proud to represent any company that supports my people. Eight, they are free as clothing companies are happy to see me wear their products. Nine, there is considerable variation in rashguard design that can vary from informal daily wear to more formal wear for dates/occasions.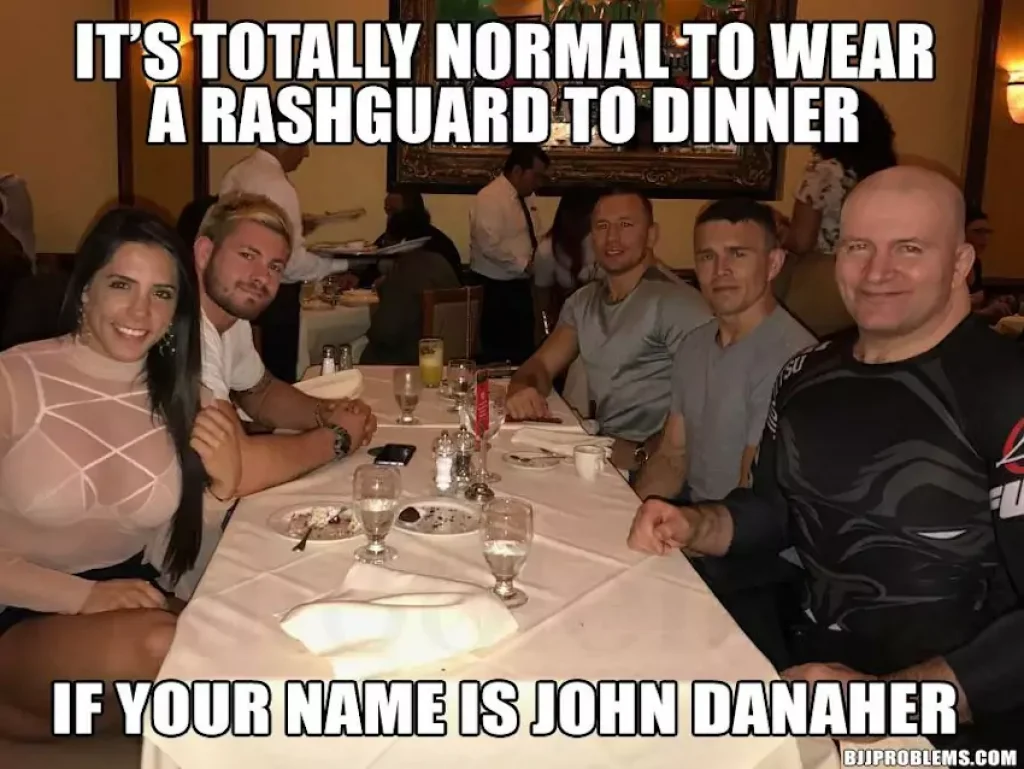 Check other BJJ news and articles about jiu jitsu training, BJJ fighters, and MMA athletes. For instance, Female Jiu Jitsu Black Belt Fights against White Belt.