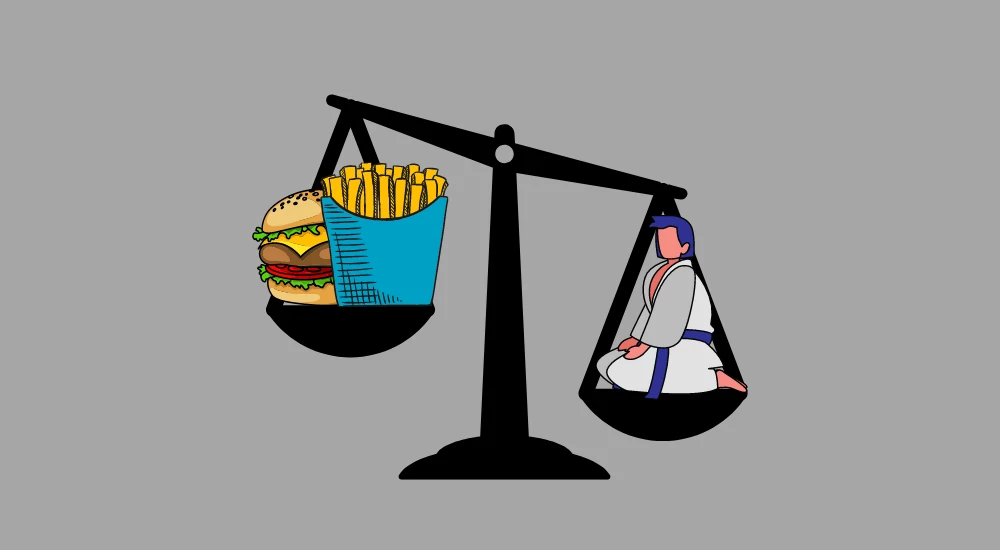 We will talk here not only about the waist trimmer as a workout enhancer. But we will talk here about BJJ weight loss as an aspect and how can a waist trimmer help it or not. We will answer the questions people regularly ask about jiu jitsu weight loss for tournaments, etc.
Table of content
The weight loss question in Jiu Jitsu
First, let's point out, that BJJ practitioners may have different intentions or expectations when it is dealing with BJJ weight loss.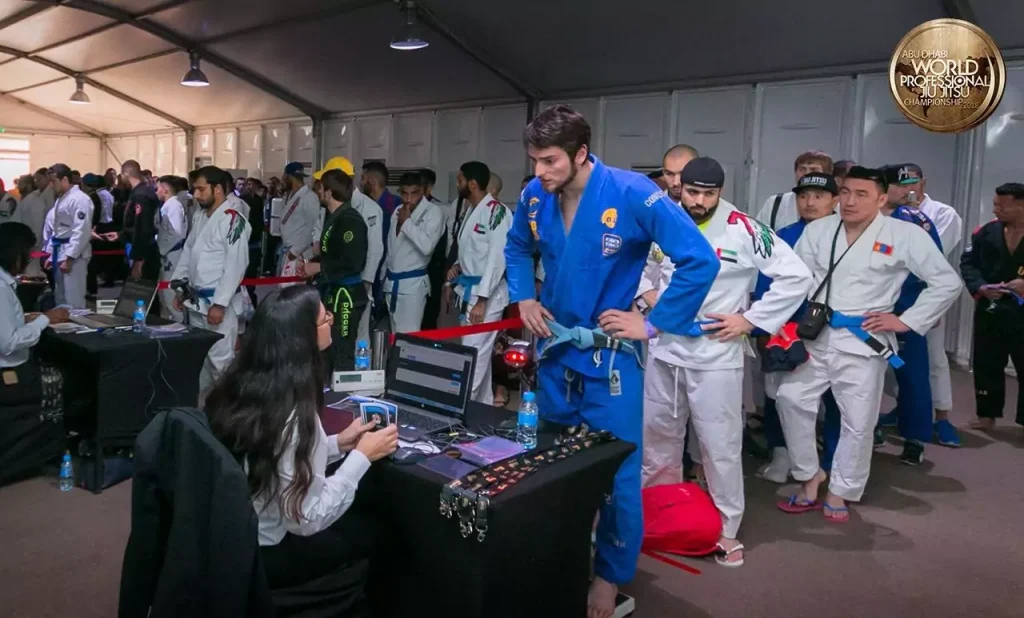 For instance, here are the two main questions, that people are looking at how to solve from the perspective of Brazilian jiu jitsu:
Can you lose weight from BJJ?
Is it worth cutting weight for BJJ tournaments?
All other questions about weight loss in BJJ are derivatives of these two.
As you may note, the context of each question reveals the involvement of the individuals in the Jiu Jitsu world.
The first questioners are those, who are on their way to entering the BJJ sports life. It's a very common way to start jiu jitsu. Very often together with this question comes the "What age to start jiu jitsu?". Time up-to-time we talk about it also.
The second seekers of truth are experienced jiu jitsu athletes, or at least jiu jitsu white belt beginners, who understand, why they ask this question.
Nevertheless, both have one goal – they are interested to lose weight.
Both questioners will achieve their goals in different ways. Experienced jiu jitsu athletes most often tend to extreme weight cutting for tournaments. At the same time, the newcomers and every BJJ fighter lose weight very measured along with their weekly jiu jitsu classes.
Disclaimer: We are not health or diet experts to give recommendations and instructions on how to lose weight. We share our experience of BJJ practicing and facing same situations during our jiu jitsu training. For health and body transformation advice please refer to your fitness expert or doctor.
back to menu ↑
Benefits of BJJ for weight loss
One of the greatest benefits is that Brazilian Jiu-Jitsu gets you in shape. As long you regularly train in classes, so long you stay fit and feel healthy within your body. The fun moment is, that with years of training, this self-filling gets a habit. And you are able to recognize it only in comparison.
We have talked about this experience here – BJJ During Pandemic or Life without Jiu Jitsu.
To understand is, that BJJ will not necessarily shape you into a fitness top model body. But it definitely will regulate your physical well-being to another, parallel level from the "before jiu jitsu".
Another interesting benefit of jiu jitsu training that can appear while training: if you feel, that your a bit overweight belly hinders you from doing jiu jitsu techniques, it can make you take a diet program to lose some pounds.
back to menu ↑
Does BJJ build muscles?
Yes, doing regularly jiu jitsu, at least three times a week, build muscles. It's not the muscles from the weight training. But if you struggle to have them, you can combine the BJJ training with weight training or choose strength training for BJJ for better results.
It can happen you may notice, that at some point you have shrunk in volume, but almost didn't lose weight. It's okay. It happens because your body burned the fat and built up muscles.
back to menu ↑
Extreme weight cutting for BJJ competitions
Every jiu jitsu athlete who has competed for at least a couple of times knows what is it about. You struggle to cut weight a week or less before the tournament to fit into the preferred weight division. As a result, you resort to extreme weight cutting.
back to menu ↑
What is extreme weight cutting?
In most common cases you just start to eat less or even fasten to lose weight in the days before the weigh-in. In addition, people don't drink water as it holds in the body's organs for long period giving more weight to the scales.
And at the same time, you train more and harder than usual to be prepared for the matches.
Is it good? No. You exhaust your body.
Here is my own experience of extreme weight cutting before the jiu jitsu tournaments:
I did it twice and I acknowledged both times as my mistakes. Since then I don't use this way to fit into the lower jiu jitsu weight divisions requirement.
Ok, I did it one more time for the European Jiu-Jitsu IBJJF Championship 2020. But it wasn't extreme cutting. I just stopped eating sugar and bread a couple of days before the matches.
First, I didn't win, because I didn't have the strength to fight from the first minute. I was completely crushed and had a big desire to tap at any time without a submission.
Secondly, after one of the fights, I felt pain in my feet. I thought it was a crack in the bone because every step was painful. But in the trauma center, the X-ray didn't show anything. And guess what, it was some form of gouty arthritis. It was caused by the simultaneous action of poor nutrition, dehydration, and stress received during the tournaments. Luckily I managed to heal it.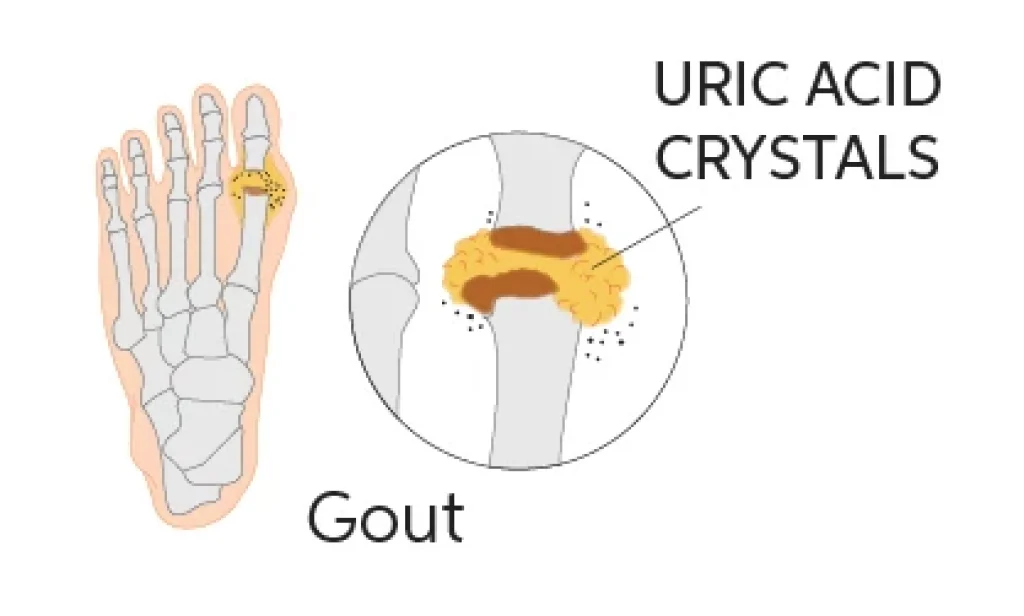 Conclusion. I better stay in the weight class where I am or start cutting weight for BJJ events very well in advance. With this recommendation for myself, I stay constant.
A very simple point of view gives the black belt from Chewjitsu channel how and why cutting weight for BJJ competitions can hurt performance. The opinion totally refers to what we came after years of learning Jiu Jitsu.
Nevertheless, weight cutting – extreme or less extreme – stays a usual practice for a lot of athletes in different sports. Cutting weight for wrestling or MMA weight cutting – the ways and strategies are the same. Our bodies have the same functioning, so it's hard to invent a new bicycle.

back to menu ↑
How MMA fighters cut weight fast
back to menu ↑
The Weight Loss Tools
Okay. An athlete needs to cut weight fast for weigh-in, photo session, or other circumstances.
Along with nutrition, sauna, and training, what weight loss tools can be helpful to flush some water from the body?
One of the often-used fitness gear for this case is the combination of a waist trimmer belt and workout enhancer. Waist trimmer read also waist trainer or waist trimmer belt.
The most popular and best waist trimmer on the market is the Sweet Sweat waist trimmer by Sports Research. Besides, they have also workout enhancers. So let's stop on this variant. If you want to know more about waist trimmers, you can link here – Does Sweet Sweat Waist Trimmer Work?
back to menu ↑
What is a waist trimmer?
A waist trimmer is a wide tight belt from specific materials (neoprene or other) fastened around the waist. It has simple mechanics – it helps your body actively sweat out the excess water.
Some tend to think the belt burns also fat. But experts point out that a sweat waist trimmer is a good tool for water flush, rather than for calories loss.
One of the benefits of a waist trimmer is that you can use it while your regular workout exercises. So you don't have to spend extra time training with the belt.
back to menu ↑
Sweet Sweat and UFC collaboration
The official Sweet Sweat UFC partnership started in 2021. The cooperation goal is promotional but also to conduct research to collect Sweet Sweat reviews from UFC athletes. The idea is to identify the benefits of waist trimmers and workout enhancers.
The best UFC fighters took part in the Sweet Sweat promotion even earlier. For instance, the top Polish female MMA fighter Joanna Jedrzejczyk.
Sweet Sweat waist trimmer reviews count over 157 000. It is the best seller Amazon waist trimmer.
#1 Best Seller
Size chart from small to XX-large. Sweat while workout. Simple to use velcro closure for easy fit. Consists of latex-free neoprene.
back to menu ↑
Workout enhancer cream for more sweat
The waist trimmer belts have a good boost option to get even more sweat. One can use it with workout enhancer cream, oil, or gel.
Again, the mechanics are simple – the texture and density of the oil, cream, or gel are thick enough to spread on the body and cover the skin like a tiny coat without pores. It creates a sauna effect for the skin. Obviously, using both the trimmer belt and workout enhancer boosts the sweat.
The benefits of workout gel or oil:
they are not for internal consumption like sports supplements
most of them are organic. But in any case, if you are not allergic to the components
For instance, the Sweet Sweat workout enhancer gel ingredients are Acai Pulp Oil, Aloe Vera Extract, Brazilian Carnauba Wax, d-Alpha Tocopheryl (Vitamin E), Organic Coconut Oil, Organic Jojoba Oil, Pomegranate Seed Oil, Squalane Oil (Olive), Virgin Camelina Oil, White Snow Petrolatum, Fragrance.
Unscented flavor
To apply to "slow to respond" problem areas. Boosts thermogenic activity during workout exercises. Clean fresh scent.
back to menu ↑
Important weight loss tool: Body measuring tape
If you start your "Before and After" weight-cutting way, you will want to know the change. The traditional tool is the scales. But you can go further and measure your body volume changes for in-depth measurements.
The simplest way is to use the soft sewing measuring tape. But what is great about the sports market – it develops and has its own specific tools. For instance, a digital measuring tape for the body.
Smart tape with App
Body measuring tape, weight loss, muscle gain. The metric system in inches and cm. Easy-Lock design allows measuring quickly on your own.
back to menu ↑
BJJ weight loss Before and After
Definitely the most favorite topic for all people at all times and everywhere. We do like to watch these pictures of "before and after" the body transformation of other people. And surprise – Brazilian jiu jitsu has also what to say and what to show.
Jiu-Jitsu Times made a great compilation of Jiu Jitsu body transformation in pictures. Let it be an inspirational and motivational part of the post to keep training.