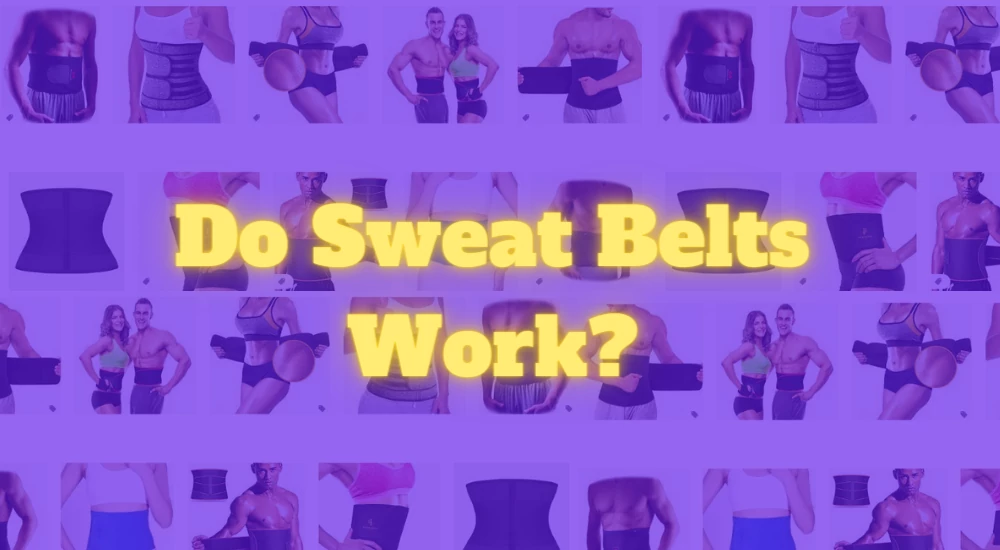 Obviously, if you came here exactly with the question "Does Sweet Sweat waist trimmer work?", you don't need an explanation of what is the Sweet Sweat trimmer. You can skip the first part and go right to the answers.
But for those, who are new to the topic of waist trimmers and workout enhancers we will start with the basic questions.
Disclaimer: We are not health or diet experts to give recommendations and instructions on how to lose weight. We share our experience of BJJ sports practicing and facing same situations during our jiu jitsu training and weight loss. For health and body transformation advice please refer to your fitness expert or doctor.
Table of content
What is a waist trimmer?

You may notice that our web project is dedicated to martial arts and mainly Brazilian jiu jitsu. Earlier we talked about BJJ weight loss and what role can play a waist trimmer belt in it.
But as waist trimmers and similar fitness weight loss tools are universal for any kind of sports, we decided to pay more attention to this workout gear.
A waist trimmer is also called a waist trainer sweat belt, waist slimmer, etc.
Waist trimmer vs waist trainer
There are also waist trainers, but they have another purpose and mechanics. A waist trainer for women is popular to use as a corset (waist shaper). What does a waist trainer do and are waist trainers bad for you or good you can read here. Even though people often name the waist trainers meaning the workout sweat belts.
A waist trimmer is a wide tight elastic belt usually made from neoprene material. They are workout tools used to make your body sweat more actively and shape slimmer in the areas, where the trimmer belt is worn.
There are a lot of different brands offering variations of sweat belts to lose weight. Even the Hollywood star Halle Berry promotes her Respin waist slimmer.
The most popular and highly rated on the market we have found is the Sweet Sweat waist trimmer by Sports Research.
But how do sweat belts work and do sweat belts help you lose weight actually?
back to menu ↑
How does Sweet Sweat waist trimmer work?
Does Sweet Sweat work and do sweat belts work at all?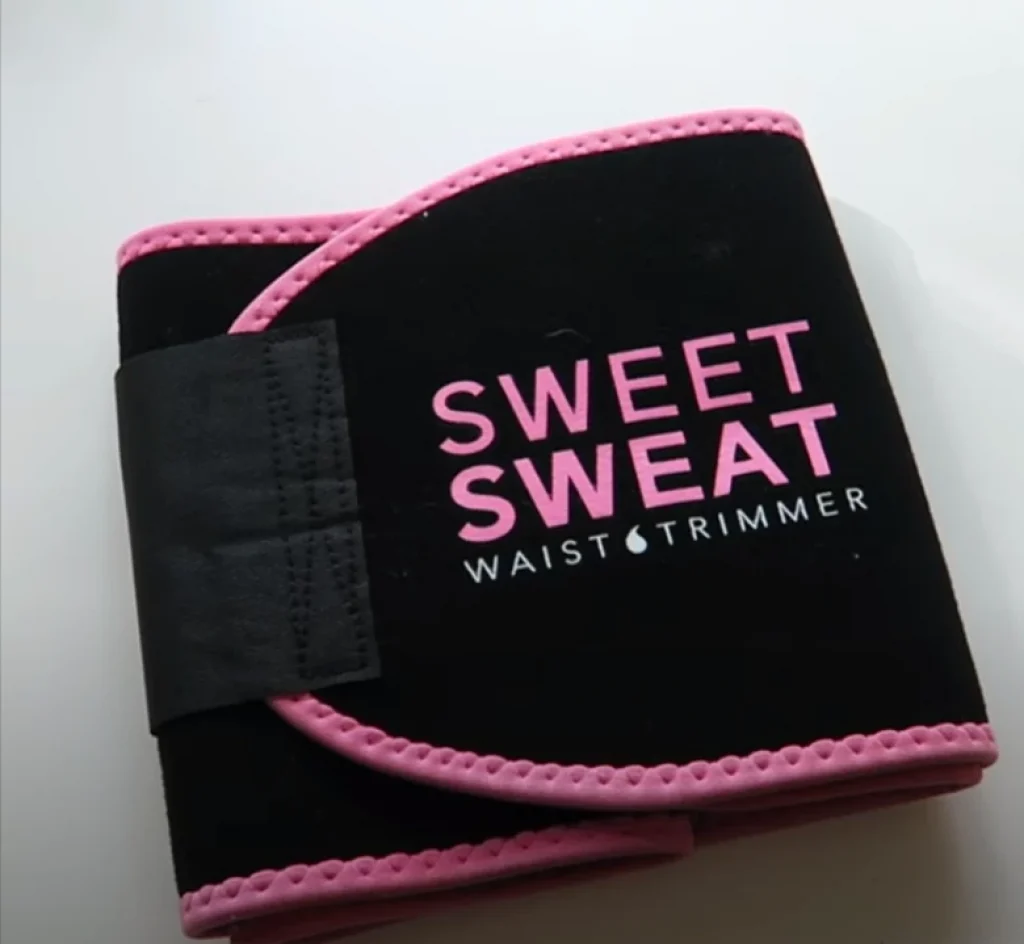 To be short in the answer, waist trimmers help to dehydrate you through active sweating. It means you lose water weight. Yes, mainly it will help you to cut volumes and some pounds of your body by water weight loss that you will regain shortly. Remember, sweating may not equal loss of body fat.
back to menu ↑
What is water weight?
Water weight in your body doesn't mean the clean drinking water that you consume during the day. It means when all fluid gathers in the tissues of your body causing them to swell.
"Water weight is where the body retains fluid that normally would go to the kidneys," says Lynn Mack, an endocrinologist at University of Nebraska Medical Center.
The accumulation of water in your body is a normal process. It doesn't mean you should reduce drinking water. On the contrary, more water can help you cut weight.
back to menu ↑
How MMA fighters cut weight fast
Water weight loss is a popular solution among MMA, BJJ, and other professional athletes, when they need to dry their bodies fast.
The waist trimmer is a good solution to help achieve weight cut fast along with the sauna and other methods for a short period. It may be needed before a weigh-in for jiu jitsu tournaments, MMA fights, photoshoots for posters, etc.
If you train Jiu Jitsu, there is no need to explain, that you are already on your jiu jitsu body transformation journey. We say that not because we are BJJ fans, but because it's a fact and one of the principles of weight cutting – the combination of sports activity and proper diet to operate calorie deficit.
And Jiu Jitsu is the thing when talking about sports activity. Train regularly, at least three times a week, eat properly, and scale your results.
back to menu ↑
Sports Research Sweet Sweat waist trimmer reviews
Here is a video review sharing the Sweet Sweat belt before and after workout impressions in combination with its gel workout enhancer. The author shares the benefits of the waist trimmer by Sweet Sweat in comparison with other sweat belts she used.
back to menu ↑
The Sweet Sweat UFC collaboration
In 2021 the fitness brand Sweet Sweat and UFC fighting promotion signed a unique partnership for three years.
Except for the marketing package, which will involve the UFC fighters and events for promotion, there will be a collaboration on a research study. The goal of the program is to identify the benefits of Sweet Sweat products during the UFC athletes' training in fight camps. The program will be voluntary for the participants.
The collab with one of the best UFC fighters started even earlier. For instance, Jalin Turner UFC athlete showed promo footage using the waist trimmer and workout enhancer.
The Polish female UFC fighter Joanna Jedrzejczyk made a promotion with Sweet Sweat even earlier, in 2018.
back to menu ↑
Sweet Sweat waist trimmer reviews from MMA coaches
Kenny Johnson talks about cutting weight using Sweet Sweat for MMA and wrestling. The MMA and wrestling coach Kenny Johnson worked with and trained BJ Penn – former UFC fighter and Brazilian jiu jitsu practitioner, Mundials' champion.
One of the benefits of Sweet Sweat waist trimmer is that it has its own workout enhancer. And surprise – after researching the internet for the best workout enhancer gel it appeared to be the Sweet Sweat gel.
The manufacturer claims the gel can be used while swimming, and in dry or infrared saunas.
#1 Best Seller
Size chart from small to XX-large. Sweat while workout. Simple to use velcro closure for easy fit. Consists of latex-free neoprene.
Citrus mint scent
To apply to "slow to respond" problem areas. Boosts thermogenic activity during workout exercises. Fresh citrus mint scent. WorkouteEnhancer gel stick for belly, thigh, arm, and body.
back to menu ↑
Helpful weight loss tools
If you are on the way to body transformation, you will need some helpful weight loss tools.
We made a list of the most necessary and best weight loss tools on Amazon that will help you to scale your weight loss success.
Digital body measuring tape
Smart tape with App
Body measuring tape, weight loss, muscle gain. The metric system in inches and cm. Easy-Lock design allows measuring quickly on your own.
2. Digital smart scale with smartphone App
Auto calibration
Body composition analyzer with smartphone App sync with Bluetooth. 13 essential body measurements. High precision sensors measure in increments of 0.2 lb, and 0.05 kg with 396 lbs, 180 kg capacity.
3. Digital food kitchen scale
Min measurements 1 g
To scale the diet program meals. Weigh up to 11 lb/5 kg. Five units of measurement – oz, lb, g, oz, and ml.