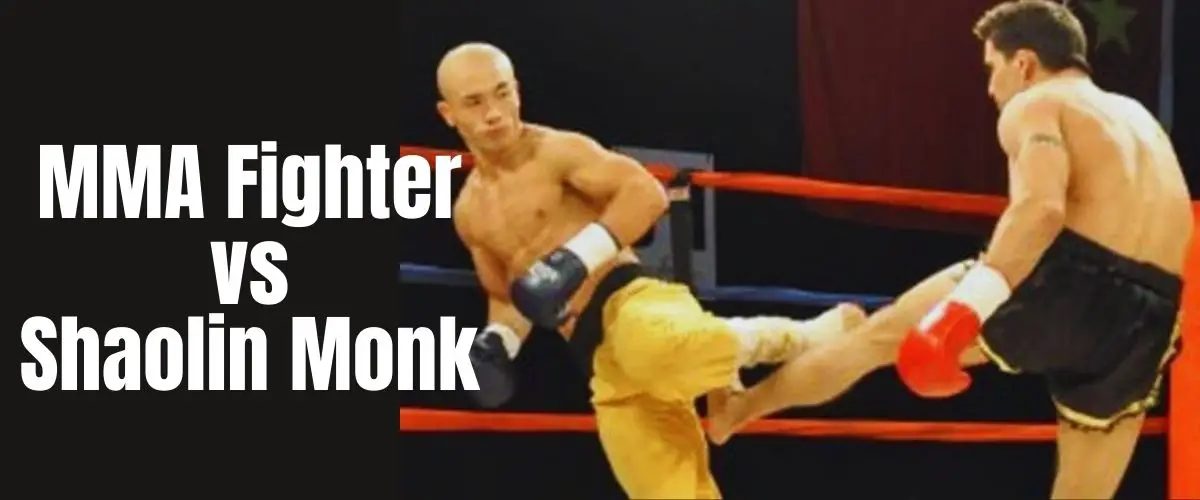 For us – people from Brazilian jiu jitsu – it is obvious to discover something new about other martial arts. Whether for fun or education it's still the world we understand. The strength comparison by Shaolin monk vs MMA fighters is a part of this discoverable world.
UPD September 2022: Dear readers and martial arts community,
We are raising funds to buy 100 military socks for extreme cold weather for Ukrainian warriors.
Goal $1800.
Join in. Every $1 matter.
PayPal  o.pruska@gmail.com 

Press the image for more details

I guess I have a right to call myself a fan of martial arts, as I'm 38 now and my first movies on videotapes were with Bruce Lee and Jackie Chan old movies.
Do you remember this authentic Chinese kung fu look by Jackie? I do.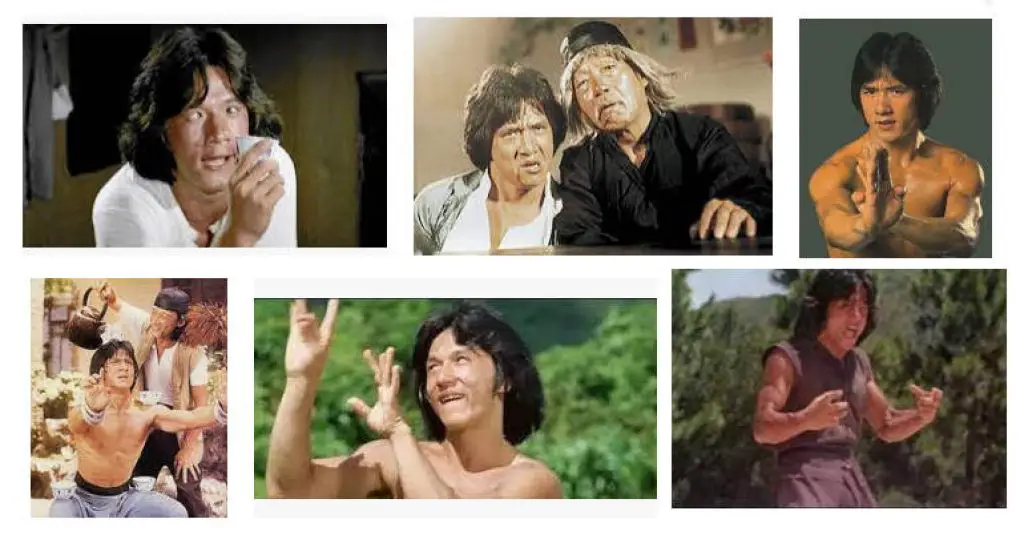 Who will beat whom in martial arts
As far as I remember there are always the 'Who will beat whom' battle discussions mainly on the internet. At the time of the popularity of boxing, jiu jitsu, karate, or kung fu everyone wanted to know it.
Would a Shaolin monk beat an MMA fighter? Is a Shaolin monk MMA fighter worth more than MMA fighters from other martial arts? Can a street fighter beat a martial artist? Can Shaolin monks really fight?
These eternal questions want answers and show. And I'm sure the last one is the main reason.
It's an MMA epoche, so now it's time for MMA fighters.
I was surprised to see how popular are the videos with Shaolin monks fighting other martial artists. But the most popular are the video compilations with Shaolin monk Yi Long.
back to menu ↑
Video: Yi Long Shaolin monk vs MMA fighters match
Chinese kung fu fighter Yi Long vs German muay thai fighter Olli Koch, Germany 2014:
You can find Yi Long interview before one of his fights in 2014 on YouTube here.
back to menu ↑
Shaolin warrior and MMA fighter Xie Wei "The Hunter"
ONE Championship shares the highlights of fights and a knockout by the Chinese Xie Wei. He spent four years training under the tutelage of the Shaolin monks before becoming a professional MMA fighter.
back to menu ↑
"The Hunter" Xie Wei Record
As for 2022, his MMA record is 11-3.
Xie Wei's height is 5'6″ / 167.64 cm and weight 125 LBS / 56.7 kg.
Can Shaolin Monks actually Fight?
back to menu ↑
Can Shaolin Monks actually Fight?
Ramsey Dewey, a Shanghai based MMA coach, takes a video interview with Dr. Antonio Graceffo sharing thoughts about Shaolin monk fighting skills. Dr. Antonio Graceffo is a mixed martial artist who lived and trained at the Shaolin temple.
Ramsey Deweyis an MMA coach and has a popular YouTube channel about martial arts.
Check other our posts about Brazilian jiu jitsu fighters and MMA athletes.