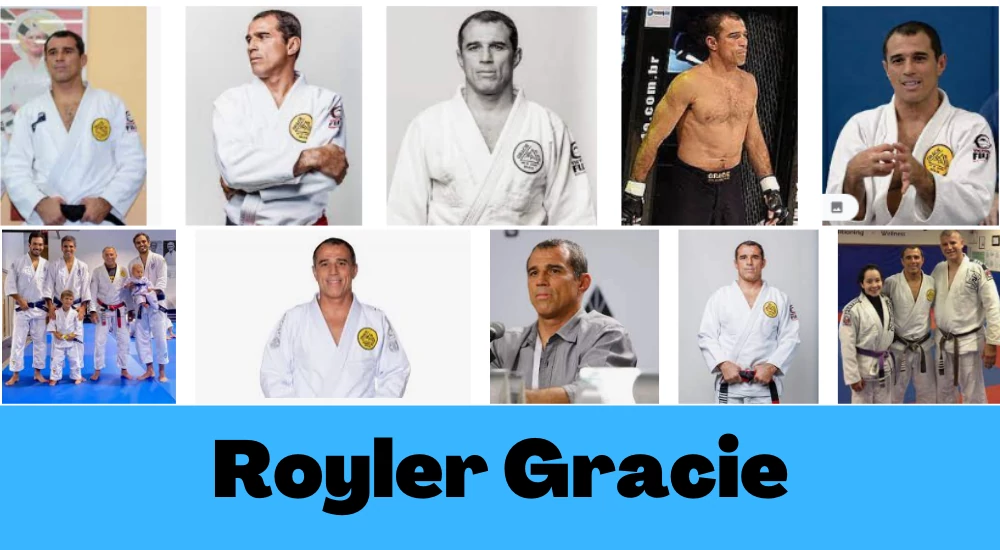 We have already talked about Gracie Jiu Jitsu. Mainly about the Gracie Jiu Jitsu belt system and the GJJ vs BJJ difference. Today we will give more time and space to the legend of jiu jitsu – Royler Gracie.
It's never too much to mention the Gracie Jiu Jitsu family. First of all, no wonder, because our project is about jiu jitsu. Secondly, the Gracie family is not just a martial arts family known for Brazilian jiu jitsu but has the greatest contribution to BJJ. One of the biggest its parts makes the numerous legendary members of the Gracie Family.
Let's talk about jiu jitsu professor Royler Gracie. We will gather the basic information in one article and answer the most popular questions people want to know about him.
Table of content
Jiu Jitsu Professor Royler Gracie
Born December 6, 1965, in Rio de Janeiro, Brazil. He is 56 years old (updated 2022). Royler and his brothers Rickson and Royce Gracie are the sons of the Grandmaster and BJJ founder Helio Gracie.
Since 2015 Royler is a citizen of the USA.
Jiu Jitsu book
On the cover – Royler and Helio Gracie. "Grandmaster and Master Secrets of Finishing a Fight". The authors are Helio Gracie, Royler Gracie, and Kid Peligro. The book breaks down each submission procedure, showing important details on how to put devastating combinations together.
back to menu ↑
Royler Gracie in the family tree
As you know, the Gracie Family is big. Very big. Only Carlos Gracie, one of the founders of BJJ, had 21 children.
There are already several generations of their representatives who have dedicated their lives to the Brazilian martial art of jiu-jitsu.
"My uncle and my father had the intention to create a clan of fighters and, in order to do that, they couldn't be limited to one relationship and two or three kids," Rickson Gracie said in a one-hour interview for MMA Fighting. "My father got married only once but secretly had two other women who had his kids, and it mixed in a big family."
Rickson and Royce are not the only brothers of Royler. Altogether he has seven brothers and two sisters.

back to menu ↑
What degree black belt is Royler Gracie?
He is a 8th degree coral belt (black and red belt) under his brother Rorion Gracie. The 8th degree (grau) Royler received in 2022.
Royler Gracie was promoted to red-and-black coral jiu jitsu belt by his brothers Rolker and Rickson in 2012.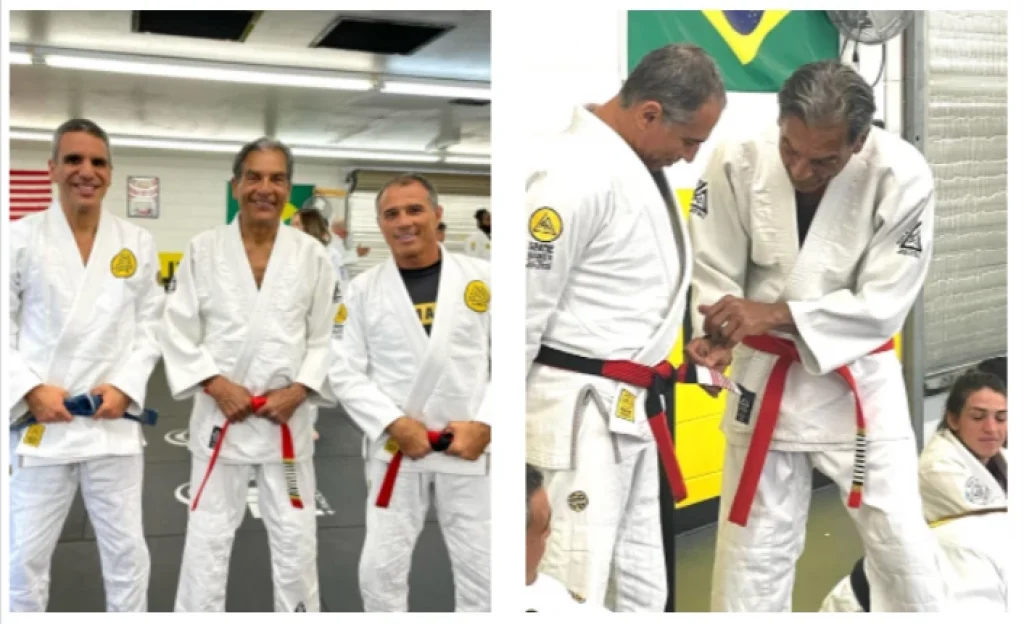 back to menu ↑
When did Royler Gracie get his black belt?
Grandmaster Royal Gracie received his black belt in the early 1980s. "I got it from Professor Helio," – shares the memories during his coral belt promotion.
back to menu ↑
Royler Gracie School
Gracie jiu jitsu schools have a wide presence in different countries, mainly in the US and Southern America.
Royler's jiu jitsu school is called Gracie Humaita and was named after Humaita Brazil district in Rio de Janeiro. Gracie Humaita jiu jitsu academy originally was founded by Helio Gracie. Today the gym is run by brothers Royler and Rolker Gracie.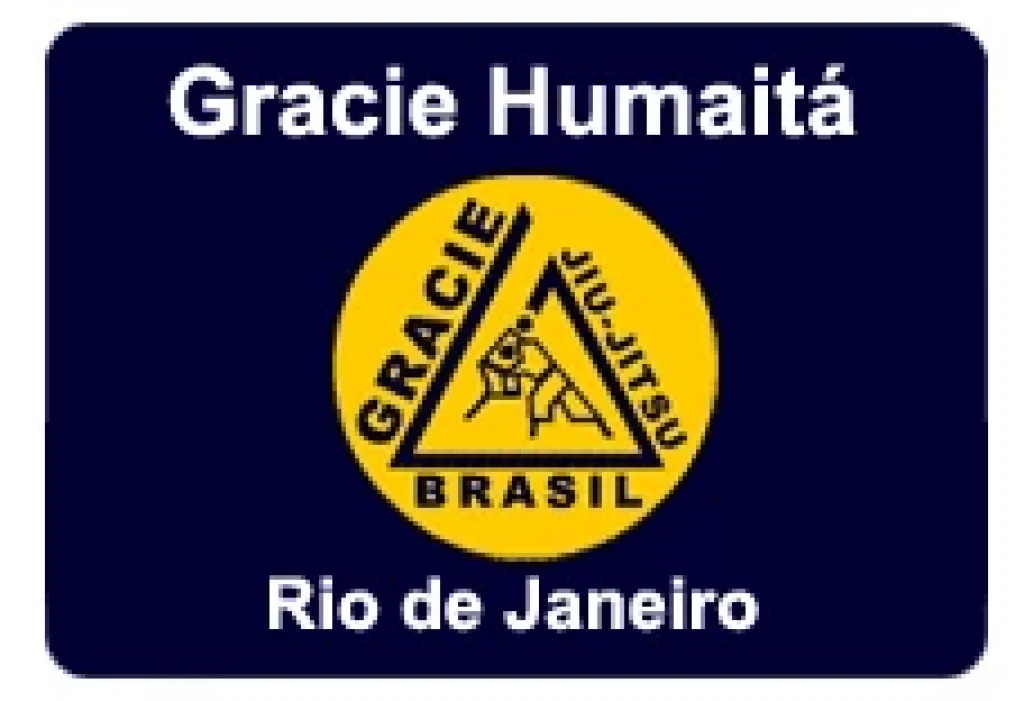 No doubt, Gracie Jiu Jitsu belongs to the best jiu jitsu schools. One of the reasons – is the almost countless names of legendary jiu jitsu masters.
back to menu ↑
Where does Royler Gracie teach?
As known, Royler moved to San Diego, California in the USA where he opened his own Royler Gracie academy Gracie Humaita San Diego, where he also gives lessons.
Royler Gracie BJJ school has classes for adults, kids, and Gracie jiu-jitsu private lessons.
Royler Gracie online course Jiu-Jitsu as Self-defense.
back to menu ↑
How much does Gracie Jiu-Jitsu cost?
The cost of Gracie Jiu Jitsu classes, obviously, depends on the school and location. It refers actually to any jiu jitsu gym.
About the Gracie University we talked earlier already. The Gracie Humaita jiu-jitsu schools are presented across the USA, South America, and Australia. According to the information of the Academy in San Diego, the prices vary from $150 to $250 per month.
Gracie Humaita store with its branded Gracie gi, Gracie jiu jitsu belts, and Gracie shirt – graciehumaitastore.com.
back to menu ↑
Royler's short facts
Royler Gracie Height: 5'8" (171 cm)
Royler Gracie Weight: 160 lb (73 kg)
Royler Gracie MMA Record: 5-5-1
Royler Gracie BJJ Record: Main Achievements
Worlds Jiu Jiu champion 1996, 1997, 1998, 1999
ADCC champion 1999, 2000, 2001
Pan American champion 1997, 1999
Worldwide rankings: #65 Greatest MMA grappler of all time
Royler Gracie Instagram instagram.com/roylergracie
back to menu ↑
Who won Eddie Bravo vs Royler Gracie?
One of the most popular Royler's fights people search for is the Eddie Bravo vs Royler Gracie match in 2003 at ADCC, where Eddie Bravo won with triangel.
Eddie Bravo is the founder of the famous 10th Planet Jiu Jitsu academy.
Eddie Bravo vs Royler Gracie full fight video:
back to menu ↑
Who won Eddie Bravo vs Royler Gracie rematch?
The rematch took place in 2014. Royler Gracie was 49 years old at that time. It happened at the Metamoris 3 – the Brazilian jiu jitsu promotion co-founded by Ralek Gracie, son of Rorion Gracie.
It was a 20-minutes match to a draw.
Eddie Bravo vs Royler Gracie 2: Full Video
Another sensational MMA fight by Royler was against Norifumi 'Kid' Yamamoto – a Japanese MMA fighter and kickboxer. Yamamoto knocked out Gracie with a counterpunch in Round 2.
The fight took place at the K-1 Hero's 2005 middleweight grand prix event.
Royler Gracie vs Kid Yamamoto full fight video