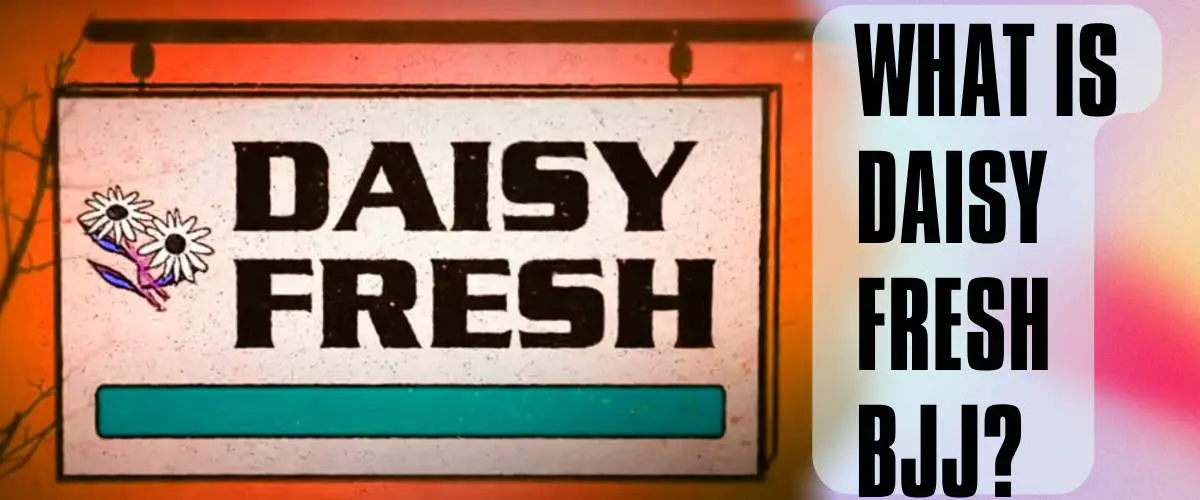 It may happen someday you will search in Google BJJ classes near me and find the Daisy Fresh BJJ classes close to you. Don't hesitate to visit this jiu jitsu team, because these guys and their BJJ school is trending since last year.
UPD 2022-04-23: Dear readers and community,
We are in Ukraine where the war invasion started by Russian aggression is continuing till now. 

We don't want to leave our country.
We appreciate every cent you can spend to support us, every aid you can send to us.

PayPal  o.pruska@gmail.com 
The up-to-date needs list write.as/17m1psf4idbpd.md
About our volunteer work please contact us on Fb www.facebook.com/olga.pruska.9/
About us.

Sincerely,
Olga and Andriy
Kyiv, Ukraine
Table of content
So what is Daisy Fresh BJJ team?
The Daisy Fresh real team name in fact is Pedigo Submission Fighting (PSF) and it's a jiu jitsu competition team.
The PSF team became a voluminous force in the sport's global circuit, especially with the IBJJF (International Brazilian Jiu Jitsu Federation). They won the 2017 and 2019 IBJJF Pan Championship trophy in novice division, and got into the Top 10 placement at the World No Gi Championship.
The hard and enthusiastic working of the team gives out to the world high-level athletes such as Chad Hawkins, Andrew Wiltse, Chris Heatherly, etc.
back to menu ↑
Where is Daisy Fresh gym location?

Their gym is located in an old "Daisy Fresh" laundromat In Mount Vernon, USA. That is why PSF is also well known as Daisy Fresh.
back to menu ↑
The man behind the Daisy Fresh
The founder and head coach of Daisy Fresh aka Pedigo Submission Fighting is Heath Pedigo. He is a Brazilian jiu jitsu black belt under Rodrigo Vaghi.
Lineage: C. Gracie – H. Gracie – Rickson Gracie – Rodrigo Vaghi – Heath Pedigo

Watch this video tour around and inside the gym made by Bernardo Faria with BJJ Fanatics in 2022. The video shows that the jiu jitsu athletes are literally living in the Daisy Fresh gym.
The Daisy Fresh gym is a home for BJJ fighters in the literal sense of the word – there can live about 12 guys at one time training every day.
'I found this place that's been empty for about 15 years. I messaged the guy and he called me back $500 a month rent. It's about hometown and I like this and I don't want to change that up,' – Pedigo says.
Pedigo Submission Fighting aka Daisy Fresh social media channels:
Instagram https://www.instagram.com/pedigosubmissionfighting/
YouTube https://www.youtube.com/c/PedigoSubmissionFighting
FloGrappling has created a bunch of series of Daisy Fresh episodes about the daisy fresh jiu jitsu life and BJJ journey. Enjoy the watching of Episode One and find more on the FloGrappling YouTube channel:
back to menu ↑
Andrew Wiltse BJJ athlete from Daisy Fresh
Andrew Wiltse is a jiu jitsu black belt under Heath Pedigo and well know Brazilian jiu jitsu name on the competitions. He was the team's first black belt rocketing the pedestals at the international level.
His main BJJ stats and titles: 5x IBJJF Worlds Gold, 7x IBJJF Pan American Gold, and more.
The Andrew Wiltse Buzzsaw Passing course on BJJ Fanatics https://bjjfanatics.com/products/buzzsaw-passing-gi-by-andrew-wiltse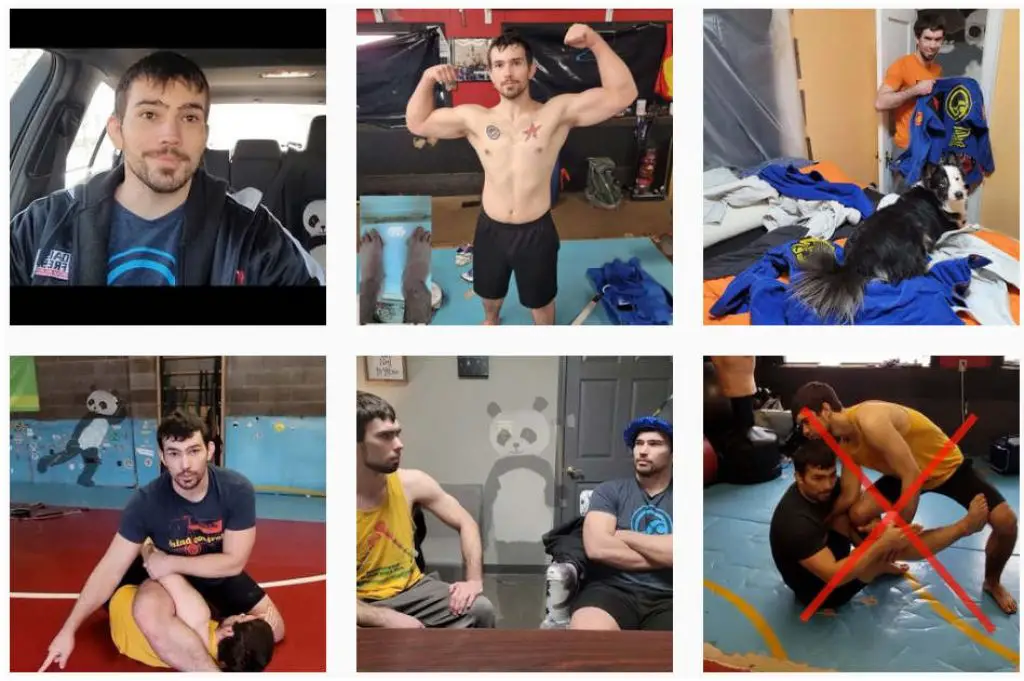 In modern Brazilian jiu jitsu history the Daisy Fresh gym is one of the unique and not ordinary places to train with talented jiu jitsu fighters.
One of the favorite and massively popular things around the mentioned gym is the Daisy Fresh BJJ shirt.
As someone says on BJJ Reddit – "The Daisy Fresh crew should really start selling merch". And they did it – with cooperation with Shoyoroll and on their website daisyfreshusa.com. But it's hard to catch one because they are always Sold Out.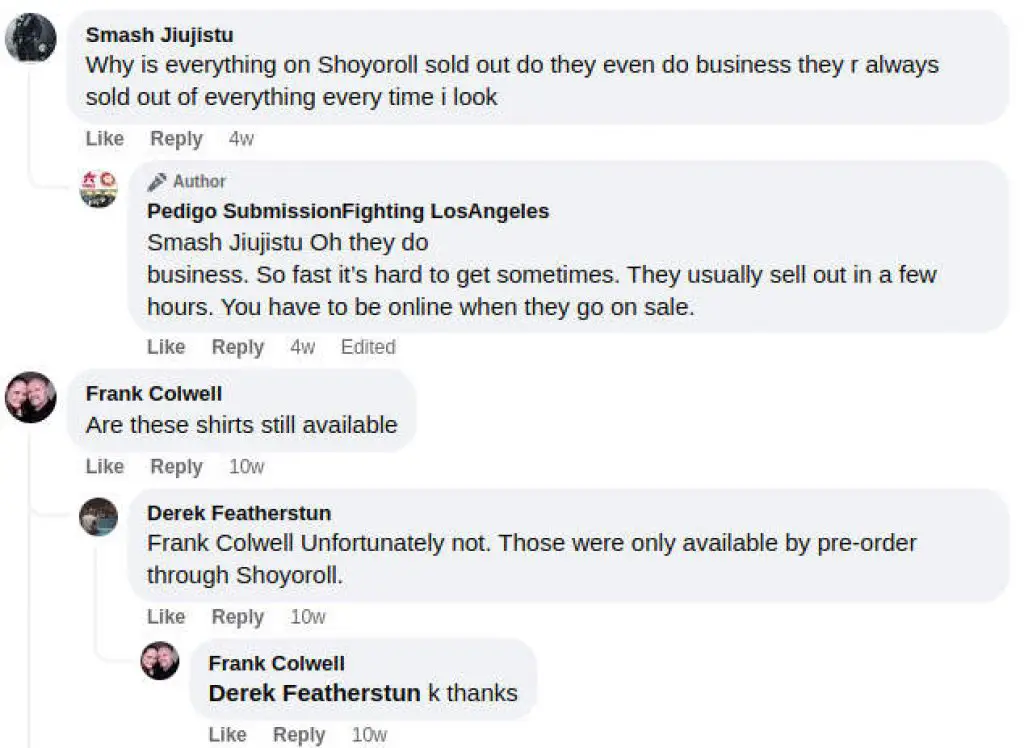 Check other our BJJ news and articles about jiu jitsu training, BJJ fighters and MMA athletes. For instance, The X Guard BJJ Position: Let's Talk About It.