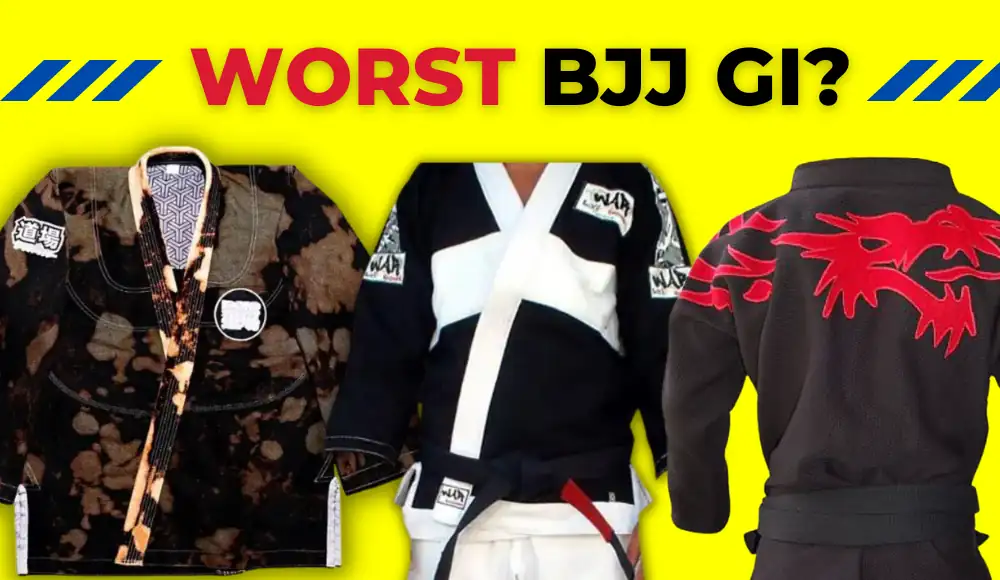 If you're a BJJ practitioner, you know how important it is to have a good quality gi. It not only helps you in your training but also makes you look good while rolling. However, with so many brands and options available in the market, it can be overwhelming to choose the right one. In this blog post, we'll explore the worst BJJ gi brands which have gained such a reputation among the community.
Disclaimer: Everyone's taste is unique. This review of the worst BJJ gis is only a reflection of an average opinion.
Table of content
What makes a BJJ gi "bad"
A BJJ gi can be considered "bad" for a variety of reasons. Some of the most common factors that contribute to a bad BJJ gi include poor quality material, an ill-fitting design, inadequate durability, and a limited range of motion.
Poor-quality material can cause discomfort and may not hold up well over time. An ill-fitting design can restrict your movement, making it difficult to perform certain techniques.
What is the Worst Jiu Jitsu Gi You Have Ever Bought?
Maybe not everyone but many have a story about a bad BJJ gi they've purchased. Scratchy fabric, awkward fit, or a gi that after the first wash shrank so much that it's not possible to wear it again.
Let's jump straight to the topic and reveal what worst experience people share they ever had with jiu jitsu gear.
back to menu ↑
Worst BJJ Gi Brands
We've scoured reviews and user feedback on the internet and talk boards to bring you the worst BJJ gi examples.
#1 We couldn's identify the gi brands
It looks like the illustrator decided to stop doing his job at some point.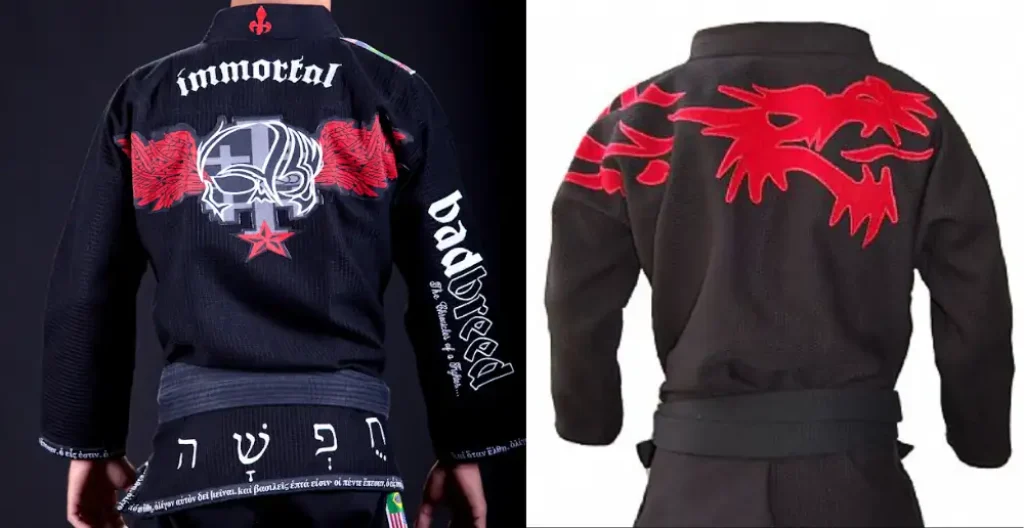 #2 Bad Boy gi
Well, we were very surprised to find out that several years ago people on Reddit emphasized to not to buy Bad Boy gi as it "had become as rough as sandpaper" with time and patches have fallen of the jackets.
In justification, I would like to note once again that these reviews are several years old. But I personaly haven't hear about the Bad Boy gi and their fighting gear for many years already. Although at some point they were with some popularity.
Their gis are not available on Amazon. Also their online store offers some options on jiu jitsu gis but they are all out of stock.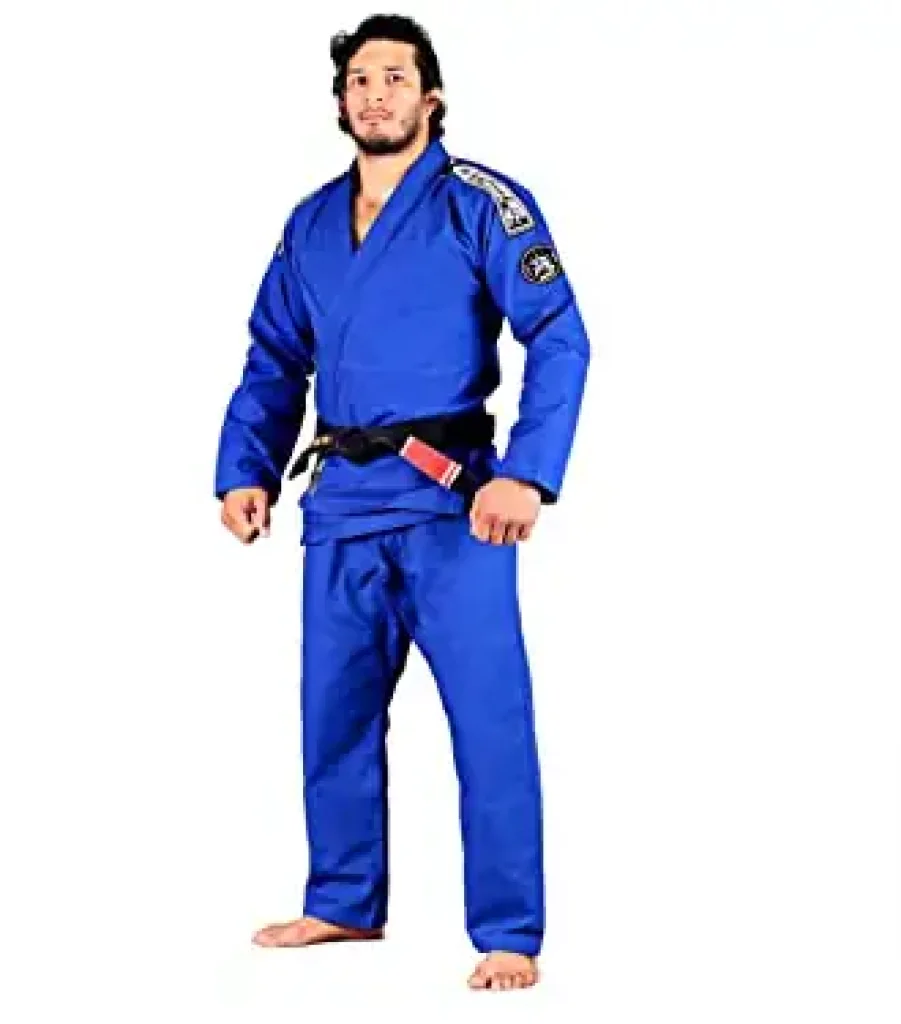 #3 Another gi without identification…
…but remembered easy and for long.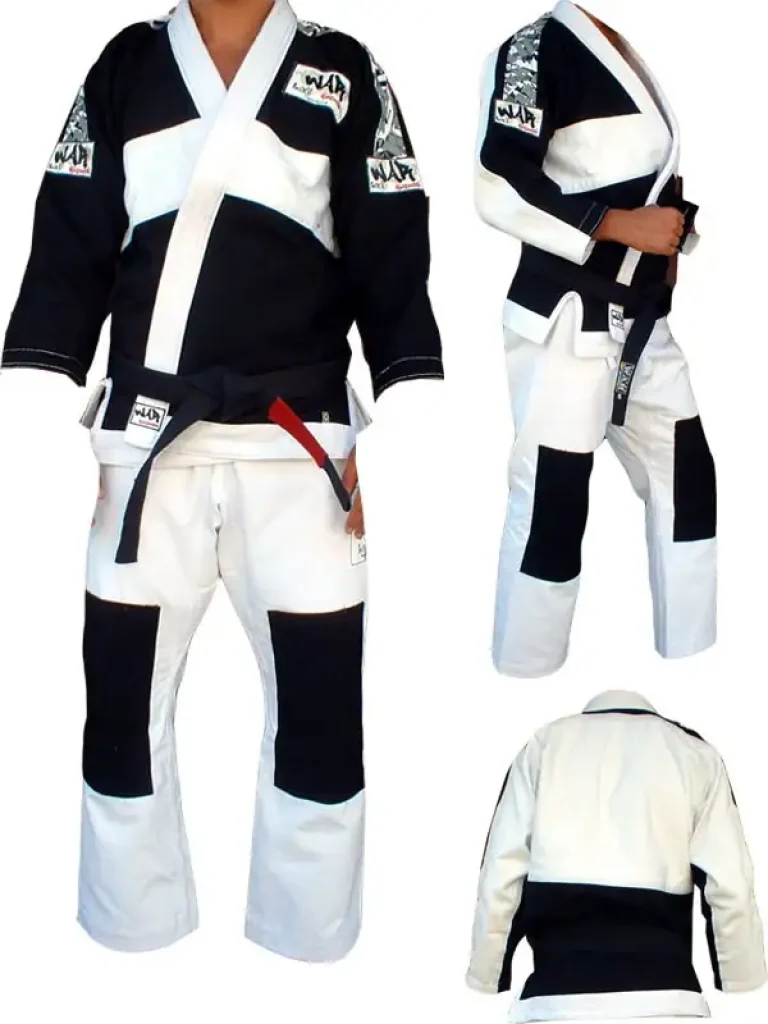 #4 Dojo Outfitters Chaos gi
First of all, I'm fimilar with the Dojo Outfitters brand many years already and their designs make many fans happy with their modern style.
But one gi from their store catches the eyes or better to say – jumps into the eyes. In fairness it should be noted that the name honestly explains everything.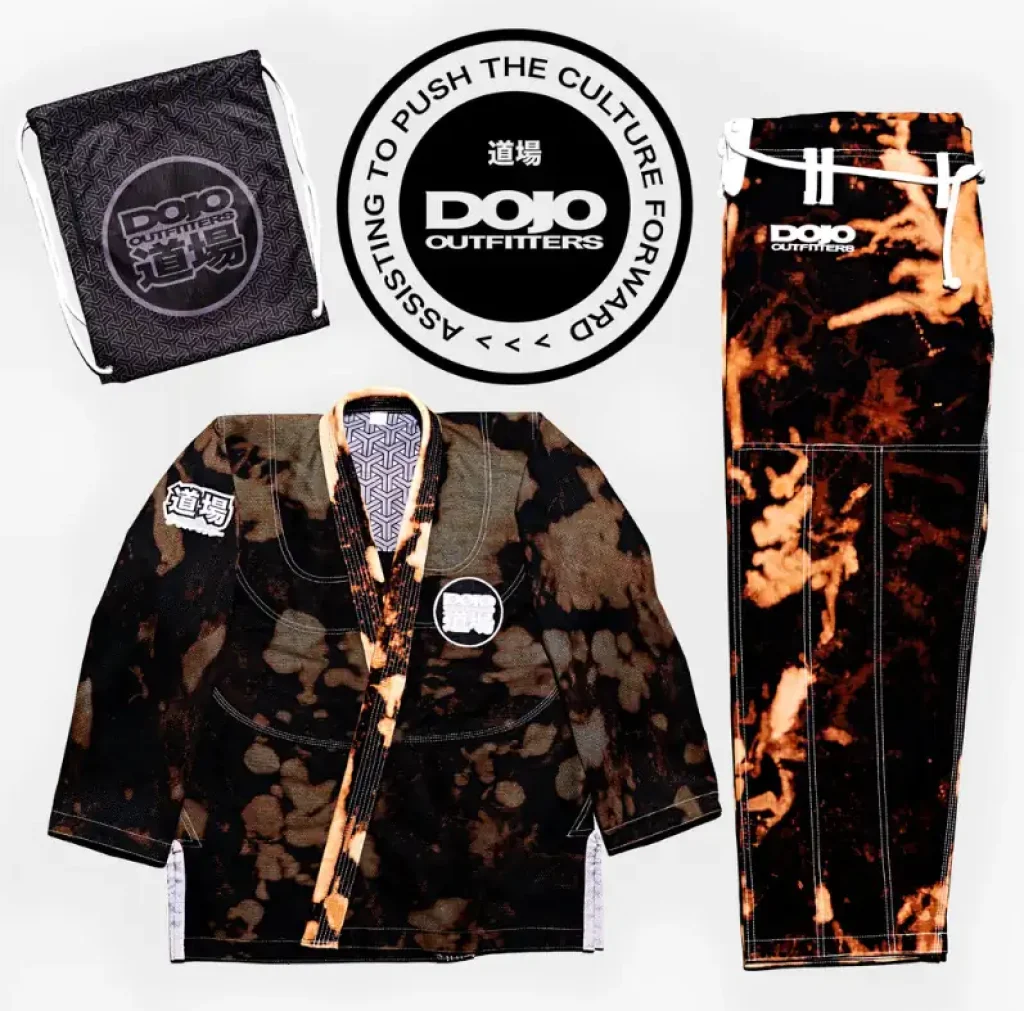 #4 Camouflage gi
In fact, military and camouflage patterns have a certain demand all the time. But always to have a sense of proportion.

back to menu ↑
Worst-Looking Jiu Jitsu Gi Color
Apart from the quality, the appearance of the gi also matters. While everyone has their own taste, some gi color combinations can be an eyesore, such as:
Pink and Yellow
Green and Orange
Brown and Purple
Chaotic tie-dye patterns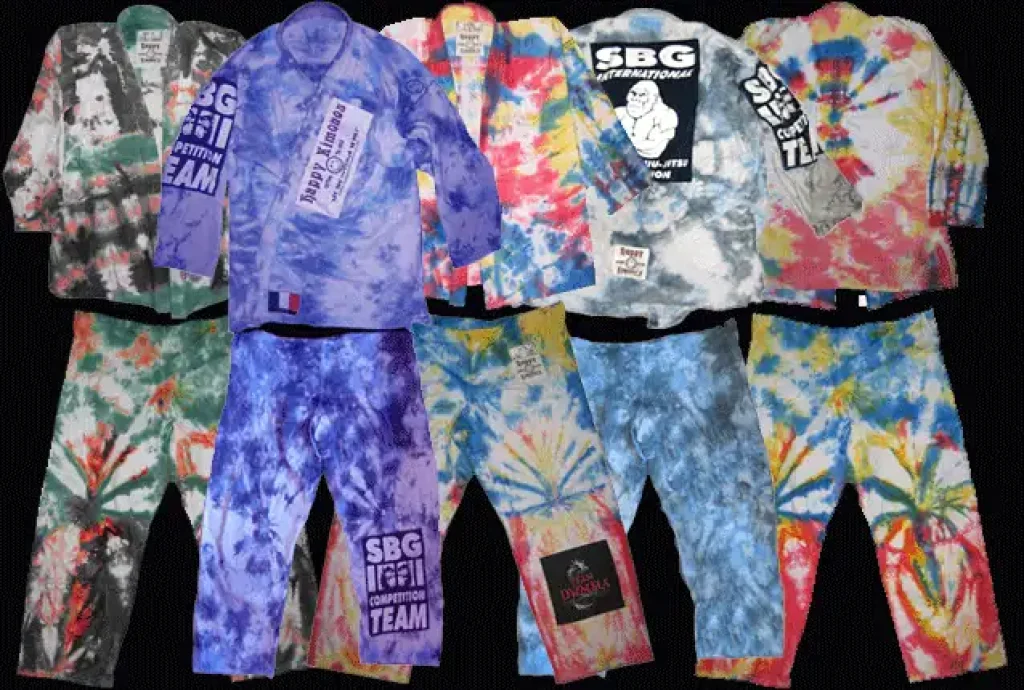 back to menu ↑
How to avoid buying a bad BJJ gi
Here are some specific things to consider when choosing a gi for jiu jitsu to avoid a bad experience:
Consider the material. Look for gis made from high-quality, durable materials like 100% cotton or hemp;
Check the fit. Make sure the gi fits well and allows for a full range of motion;
Maintenance. Pay attention to how easy is it to care for the gi, and what maintenance issues tend to arise, are there any specific cleaning or storage instructions that should be followed. etc.
Look for reputable brands. Stick to well-known brands with good reputations for quality and durability.
Read reviews. Check online reviews and user feedback to get a sense of the quality and fit of different gis.
You can find reliable reviews and feedback about BJJ gis on websites like Amazon and Reddit. Or read our article on the best BJJ gi brands ever with a comprehensive list of the best BJJ gi brands based on user feedback and expert reviews from Reddit.
back to menu ↑
Good BJJ Gi Brands
If you're looking for good quality gi brands, here are a few that we recommend from our big research on the best jiu jitsu gis:
Tatami
Origin
Fuji
Kingz
Flow Kimonos
etc.
back to menu ↑
Conclusion
In conclusion, it's important to invest in a good quality gi to make the most out of your BJJ training. While there are many options available in the market, it's essential to stay away from the worst BJJ gi brands.
Consider purchasing from reliable brands like Tatami, Venum, Scramble, Kingz, or new brands that already gained expertise.