Your rashie shirt stinks even after washing and you are wondering how can it be and how to get smell out of rash guard? Don't worry, we are on your side.
In this article, we will raise the curtain from the smelly rash guard secret.
We have done it already with the question how to get smell out of BJJ gi here. Also, you can find there your best detergent for BJJ gi.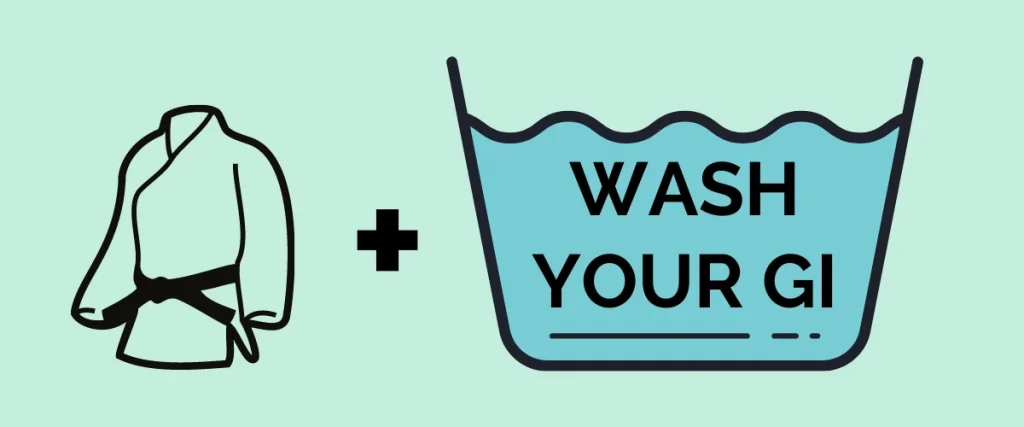 Table of content
Why do my gym clothes smell even after washing?
There are two states where gym clothes smell bad. BJJ rashguard smell is not an exception as BJJ rashguards are also gym clothing. 99% of sports apparel is made from identical materials that in 99% of cases are synthetic.
Gym clothes get stinky right after the training
Gym clothes may still have an unpleasant odor even after washing
The #1 is obvious and does not raise additional questions.
With the question How to get smell out of rash guard? most people, if not all, are coming because of the #2.
Below we are answering this question and giving advice on how to get smell out of rash guard.
back to menu ↑
Can I wash my rash guard?
You must wash your BJJ rash guard. It's not even a question.
The same with your jiu jitsu gi. Remember we have named the "Wash your gi" principles?
The gi must be washed after every training
Look at the first principle
And it's not even a question about getting rid of the sweat smell. But it is mainly to get rid of the consequences that may cause all that dirt from mats mixed with your and others' sweat on your rashie.
What consequences? BJJ skin infections: ring worm, "wrestlers herpes", etc.
Do not neglect the jiu jitsu skin care.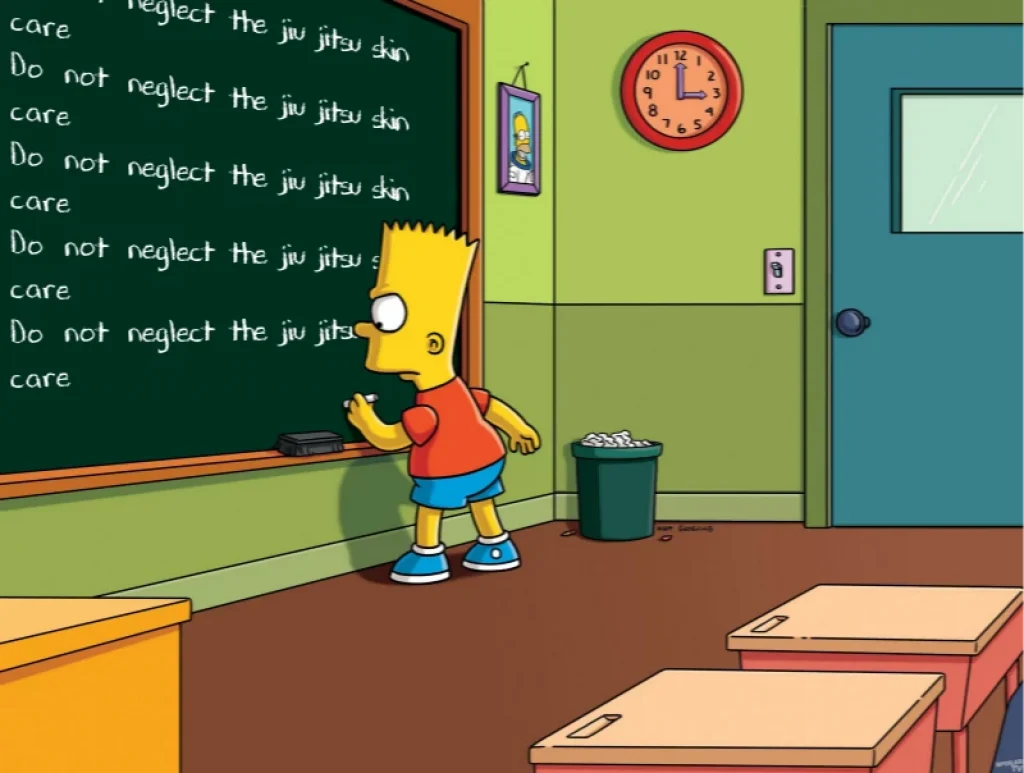 back to menu ↑
How do you wash a jiu jitsu rash guard?
Follow the main principles of laundry to get the best results. Just pay some more attention to really get clean your stinky smelly activewear. The reasons we gave above.
So, how to wash rash guard and how do you get the smell out of a rash guard?
Here are the basic principles that will help you to determine the cause of odor from your rashguard and how to wash it properly:
1. Don't overload the washing machine
Too much laundry in the washer negates the whole point of laundry. The laundry volume should be proportional to the washing capacity of your machine so the clothes have space to move inside and actually wash.
2. Don't overload the washing machine!
Just to point out one more time to this basic principle. Following the instructions of your washer allows the clothes to rinse enough and properly. Remember when you wash and dry your rashguard but it stinks like a wet dog anyway? That is why. If you just throw it again for rinsing the odor disappears. It is the case with synthetic fabrics.
3. Leave the washing machine door open after the laundry
When you have finished washing, leave the washing machine door open to allow the washing machine to dry inside.
4. Let the clothing dry completely
Don't fold clothes for storage if it is still a bit wet.
5. Add vinegar during the washing
You may add vinegar to your washer. We have talked about how to wash BJJ gi with vinegar here.
If short: Add 3-4 tablespoons of vinegar into the washer. Wait until it fills with water. Stop the program and let the laundry soak for 30-60 min. Then turn the washing program back to finish it.
6. Wash in cold or warm water
Use the same washing temperature as for gi washing – cold or warm (30o C) but not hot water.
back to menu ↑
What detergent removes sweat smell?
We have come to one of the important aspects of how to get smell out of rash guard.
It's the laundry detergent.
What detergent removes sweat smell is a very popular request among athletes.
We have made a list of the best laundry detergents for sweat odor that will help to pick the needed product.
Best Seller
According to the customers' reviews, Nonaste has all rights to be called the best odor eliminator for gym clothes.

Nonaste laundry detergent was created by an endurance athlete for athletes. He knows well that sports are "smelling". Nonaste products are formulated to solve the nasty issue with gym clothes.

Customer reviews: "This detergent gets the smell right now. Can't say the same for other detergents I've used. Love this stuff!"

– Color Safe
– No Phosphates
– Biodegradable
– No Animal Testing

Gym clothes, rash guards are made from synthetic fabrics. Nonaste lifts and removes bacteria, oils, and odors caused by sweat that hide in there, which not all traditional laundry detergents will do.

How to wash bjj rash guard and spats with Nonaste?
Hand washing: Fill the sink with warm water. Add the dose of detergent according to the instructions. Allow your gear to soak for 20 min. Drain and rinse with clean water. Dry according to the garment instructions.
Machine wash: as usual. Follow the dose instructions.
Best choice for gym clothes
OdoBan professional odor eliminator for activwear. This detergent is one of the best choices among athletes and specifically jiu jitsu practitioners for many years.

OdoBan deals great with gi, spats, and BJJ rashguard smell. Follow the instructions.

Customer reviews: "Odoban is the best thing you can use. Kills smells, mildew, and most importantly staph."
Best choice for sports detergent
Natural laundry gi washing powder and biodegradable odor fighter. For sensitive skin. Works on all types of fabric.
#1 Best Seller on Amazon
Liquid soap with aroma boost. Phosphate Free. How to wash: Start water, add Gain, then add clothes.
Chlorine-free
OxiClean stain remover is for sweaty gym clothes, smelly household stains, and musty towels. No fading.
back to menu ↑
Can I bleach my rash guard?
Don't use bleach on your rashguard. It will destroy the fabric.