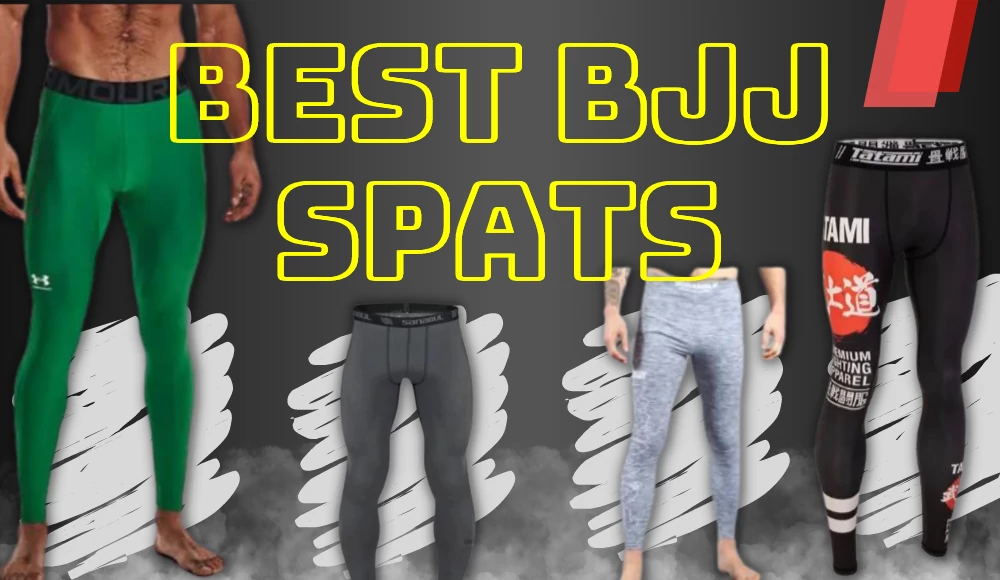 Let's talk about spats. That one that are BJJ spats. And let's find out what are the best BJJ spats Reddit picks. Because Reddit and other martial arts communities like MMA Reddit is the place where worth looking for help and asking questions.
If about 15-20 years ago Brazilian jiu jitsu spats or compression pants were not so common, so today spats are a BJJ gear part for men and women, gi and no gi.
We have found out that people not just looking for the best spats to train, but also searching for very specific questions related to the training tights for jiu jitsu, MMA, and other combat sports.
We are here to untie all the knots – to show the best spats for BJJ and explain the most common things. As possible as we can.
In fact, we are continuing to review no gi BJJ gear. You may find more here – The best no gi gear Reddit Picks.
What is the difference between spats and tights?
Are spats the same as tights? And are spats and leggings the same? And what about yoga pants and compression pants?
In fact, they all – spats, compression pants, yoga pants, and leggings – do the same job.
They all are your workout clothing, protect your skin, stretching materials and form-fitting fit give you maximal comfort and filling of the second skin. Because loose pants or shorts are not always the most suitable garment for training.
So, are spats just leggings?
Yes.
But.
Yoga leggings, women's or men's spats, and compression pants usually have a significant difference in cut, fit, and material. Just pay attention to what you expect from your spats or leggings before buying.
The Reddit jiu jitsu community has also an explanation.

back to menu ↑
What do spats do in BJJ?
Spats are types of sportswear called compression pants.
They are commonly worn by MMA fighters, grapplers, and Jiu Jitsu athletes. They offer a number of benefits such as preventing mat burn, cuts, scratches, and infections. They also help regulate body temperature, keep sweat off the body, and provide a full range of motion for the legs.
Additionally, they provide hygienic benefits by helping to avoid potential skin conditions such as ringworm, staph infections, and MRSA.
In addition, spats bring visual and physical aesthetics to the training and fighting process.
back to menu ↑
Best BJJ spats Reddit Advice
Below are the results of our best BJJ spats Reddit research. These are the best jiu jitsu tights that offer good performance, safety, durability, comfort, and flexibility. According to the r/bjj community.
In addition, some of them have an affordable price.
back to menu ↑
TSLA compression pants review
Tsla which is also pronounced as Tesla compression tights are a godsend for workout and training and is very affordable.
Tsla compression pants size chart hints: Large size recommended for 6″ 215 lbs, Medium size for 5'9″ 165 lbs.
These spats by Tsla you may buy as one-pack, so two-pack, and even-three packs to save your budget noticeably.
back to menu ↑
Best women's no gi spats
Any best jiu jitsu spats don't mean they are unisex. Women's no gi spats cut will not fit men and vice versa.
In fact, there are a lot of fightwear brands and clothing for women. Here are reliable variants for the best women's no gi spats.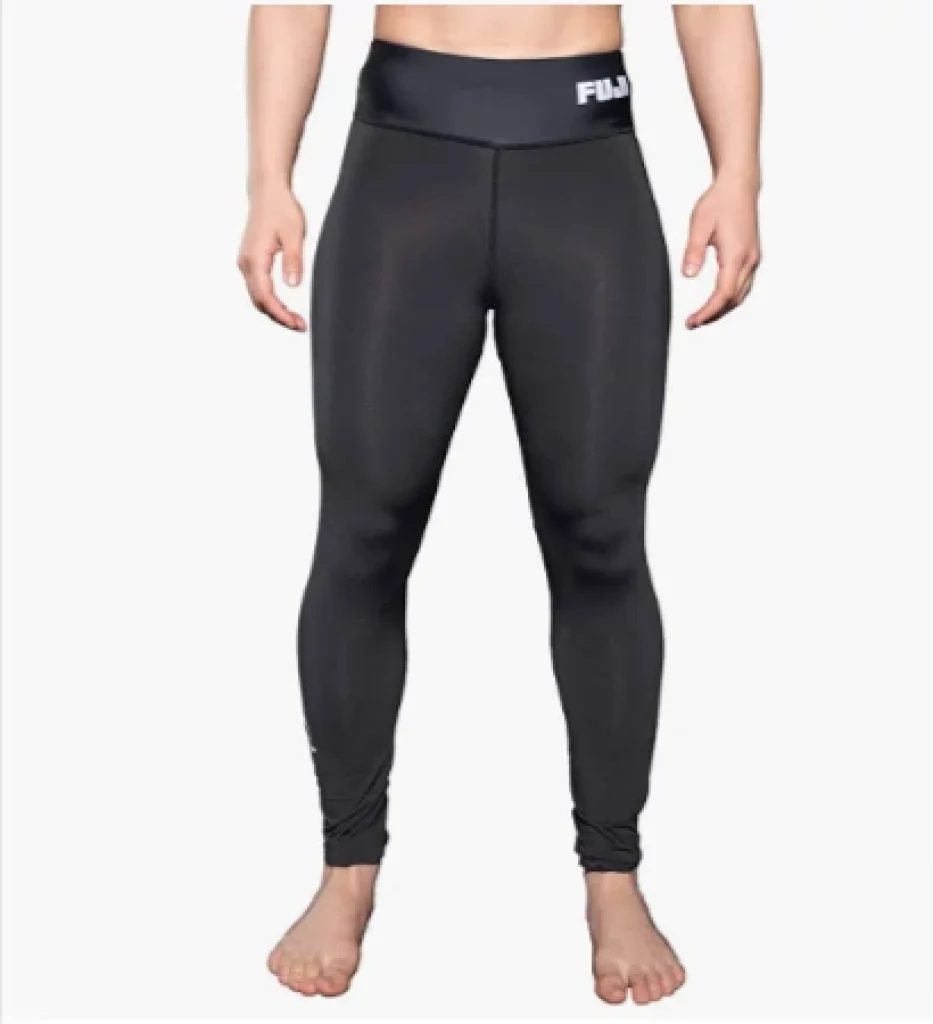 Fuji Women's no gi spats: Fuji Sports is one of the biggest and best martial arts brands. You will find good quality in this women's BJJ spats, but they are ideal for wearing under a gi. As for wearing them alone, they may be too thin and see-through when stretched.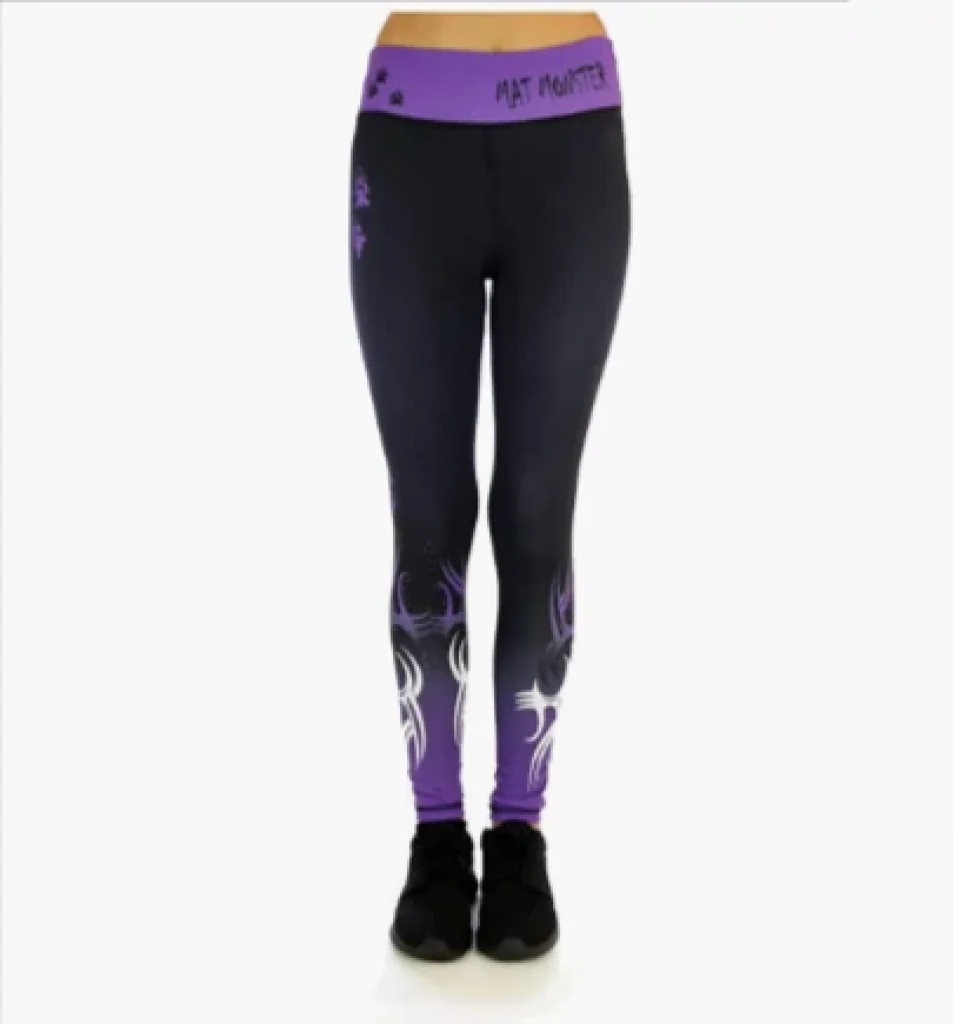 Sicchic BJJ women's spats are on the market for a long time already. They do BJJ tights specifically for girls in jiu jitsu and grappling.
back to menu ↑
Sanabul spats
Is Sanabul a good brand? With Sanabul stuff you will close all your needs in jiu jitsu gear and save money.
No exception here are the Sanabul spats. Over 3000 customer reviews only on Amazon.
Very comfortable on legs tights. 3 color options are available. The tights give the "second skin" feeling. Are more substantial than regular fitness spats.
Best grappling spats
The material is enough durable for safe grappling training.
Sanabul sizing example from the reviews: For 210 lbs, 6'1, 36 waist – size XL.
back to menu ↑
93 Brand spats
93 Brand gis are favored by jiu-jitsu practitioners. And as we have found out during our research of the best BJJ spats Reddit picks, 93 Band spats are trendy also in this area.
A great advantage of the 93 Brand spats is that they have men's and women's spats for jiu jitsu.
Also, we recommend paying attention to the option of the drawstring on the tights if you need more confidence that the pants stay in their place during the rolling.

back to menu ↑
Tatami spats
Tatami Fightwear products are always on any best jiu jitsu gear list. Because it's Tatami. They do their work for many years already.
You can always find Tatami Fightwear stand at the BJJ European Championship and buy high quality jiu jitsu clothing and equipment – from slippers to BJJ gis – for the lowest price compared to other brands there.
back to menu ↑
Scramble spats
Honestly, I was surprised to see a lot of mentions of the Scramble spats on the Reddit threads. Mostly it's heard about the Scramble gi or Scramble rash guards. But now, to the list of popular positions also came the spats.
Big advantage – Scramble offers men's and women's tights.

back to menu ↑
Under Armour spats
The Under Armour compression pants. Actually, no need to introduce it. Under Armour is popular in any sports discipline. Even as sports clothing for everyday use.
Members of the r/bjj community share that they wear Under Armour spats for BJJ training. And they fit well for this role.
A bunch of available colors – over 10.
A wide range of sizes in the size chart: from XS to 4XL.
Machine wash.
Lightweight and are not too tight in critical places of the body.
back to menu ↑
Why are compression shorts called spats?
We will give all explanations we have found and you can choose.
Compression shorts in Japan are known as spats
Spats is an abbreviation for spatterdash a long gaiter or legging worn to keep pants clean. So in our athletic case, it may be a transfer of the protection sense (clothing that protects the skin).
Spats are a protective accessory from old England used for military officers' shoes against mud. Again, transfers the meaning of protecting something from something.
back to menu ↑
What do you wear under BJJ spats?
Do you wear anything under spats? It's a real question that people looking for an answer to.
Well, it depends on what you mean exactly.
If you are asking whether you need an additional layer of clothing under the spats, so generally it is not necessary to wear anything underneath BJJ spats.
However, if you want extra protection or warmth, you can wear compression shorts. It is important to note that wearing additional layers can affect the fit of the spats and can be uncomfortable. Therefore, it is best to try on the spats with the additional layers to ensure that they fit properly and are comfortable to wear.
But if you mean the question "Do you wear underwear under spats?", the answer is "Yes, please, wear it".
If you may think spats are the best jiu jitsu underwear for jiu jitsu practitioners, they are not.
Compression shorts or sports underwear pants may be the best BJJ underwear.
But spats, among other things, have another purpose.
Spats are not underwear so you should wear something underneath. Especially if it is about the no gi gear. Some athletes don't wear underwear underneath the spats. But in those cases, they wear shorts or gi pants above the spats.
And more, spats are the answer to how to prevent mat burn BJJ situations.
Reddit knows always more.