Who is this product for?
for athletes
people who are actively involved in fitness, yoga, etc.
vegetarians
all fans of healthy eating!
About Acai Berry

The berry is the fruit of an acai palm tree that grows in the jungle of the Amazon. It has a sweet and sour taste and red-purple color.
Locals have been using berries for decades in their diets.
Acai is also grown in Brazil. It is very popular in the diet of athletes – soccer players, Brazilian jiu-jitsu fighters, etc.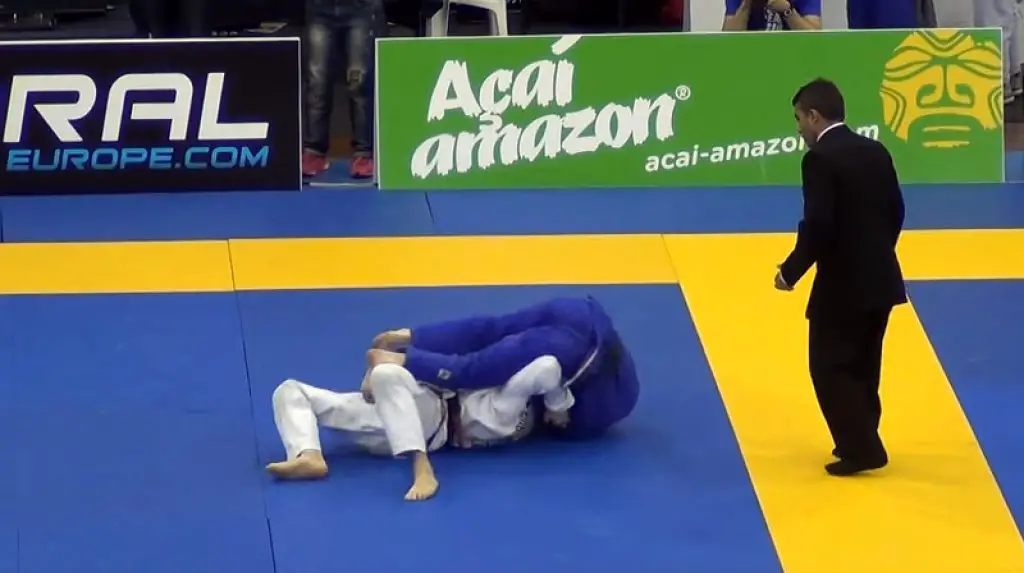 'Brazilian' Berry
popular for its tonic properties
has the ability to remove toxins
helps burn fat
saturates the body and reduces the feeling of appetite (calorie content of berries ≈200 kcal)

The energy value of acai berries
Protein: 3.8 g
Fat: 0 g
Carbohydrates: 36.6 g
Contains a large number of vitamins of groups A and B, calcium, iron, amino acids.
Calorie content – according to various sources, 165-240 kcal. Enough calorie, so even a handful of berries can saturate for a long time.
For comparison, the coloring of popular products (≈):
orange – 41 kcal
apple – 44 kcal
banana – 85 kcal
avocado – 160 kcal
grapes – 65 kcal

Frozen Acai can be bought in Kiev
As a rule, shops and pharmacies offer acai in the form of dietary supplements containing berries or in powder form. However, it is obvious that the best beneficial elements of berries are absorbed by the body precisely fresh, in the form of juice or frozen pulp.
---
Açaí Amazon products offer the ideal option – the frozen sorbet of acai berries for long-term storage.
Acai puree is a source of vitamins and minerals, monounsaturated and polyunsaturated fats. Natural and nutritious nutrition for athletes and people leading an active lifestyle.
We recommend:
acai sorbet
banana
granola or nuts
Taste and benefit in one serving!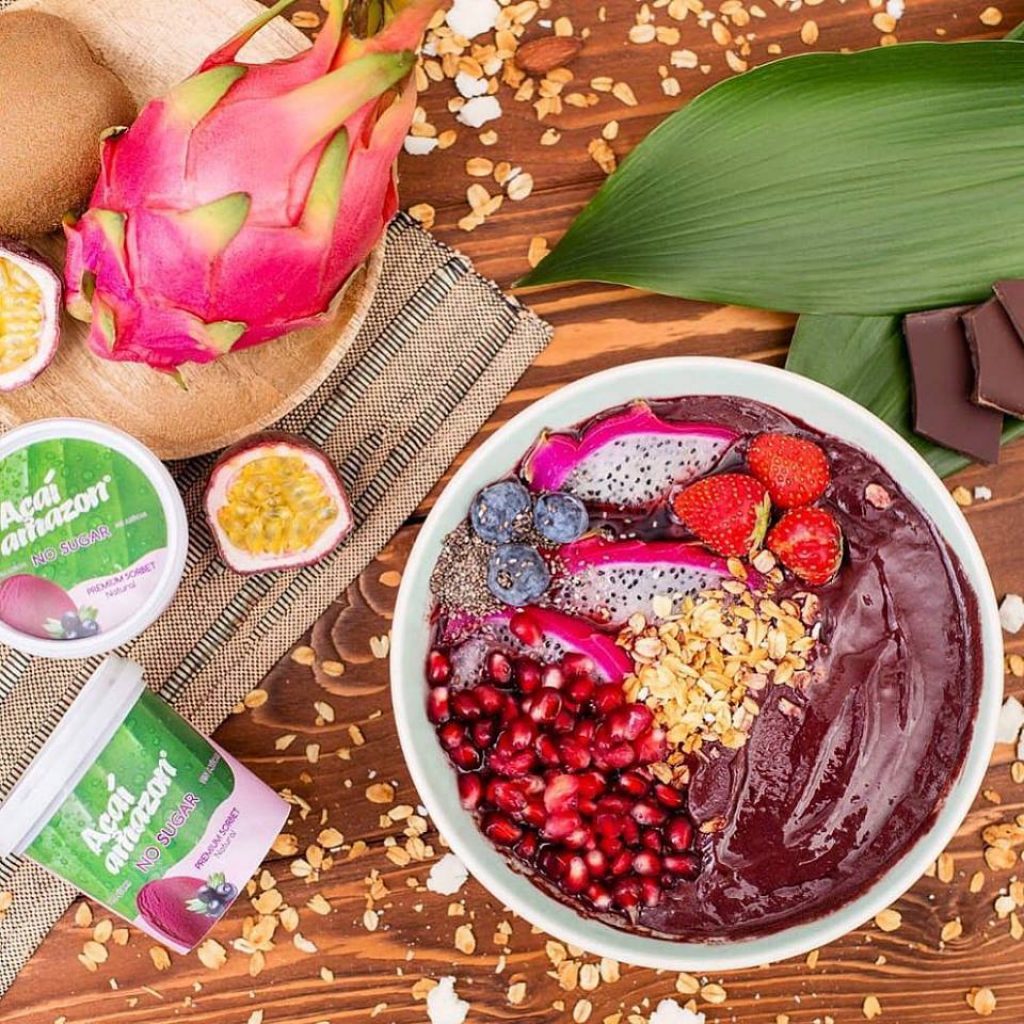 Açaí Amazon was established in 2009. Once upon a time it was only a dream for the founders, but today it is already a reality. The company is constantly growing, expanding its representative countries around the world.
"Hard work, dedication and quality have already made us the first in Europe, and will soon make us the first in the world!"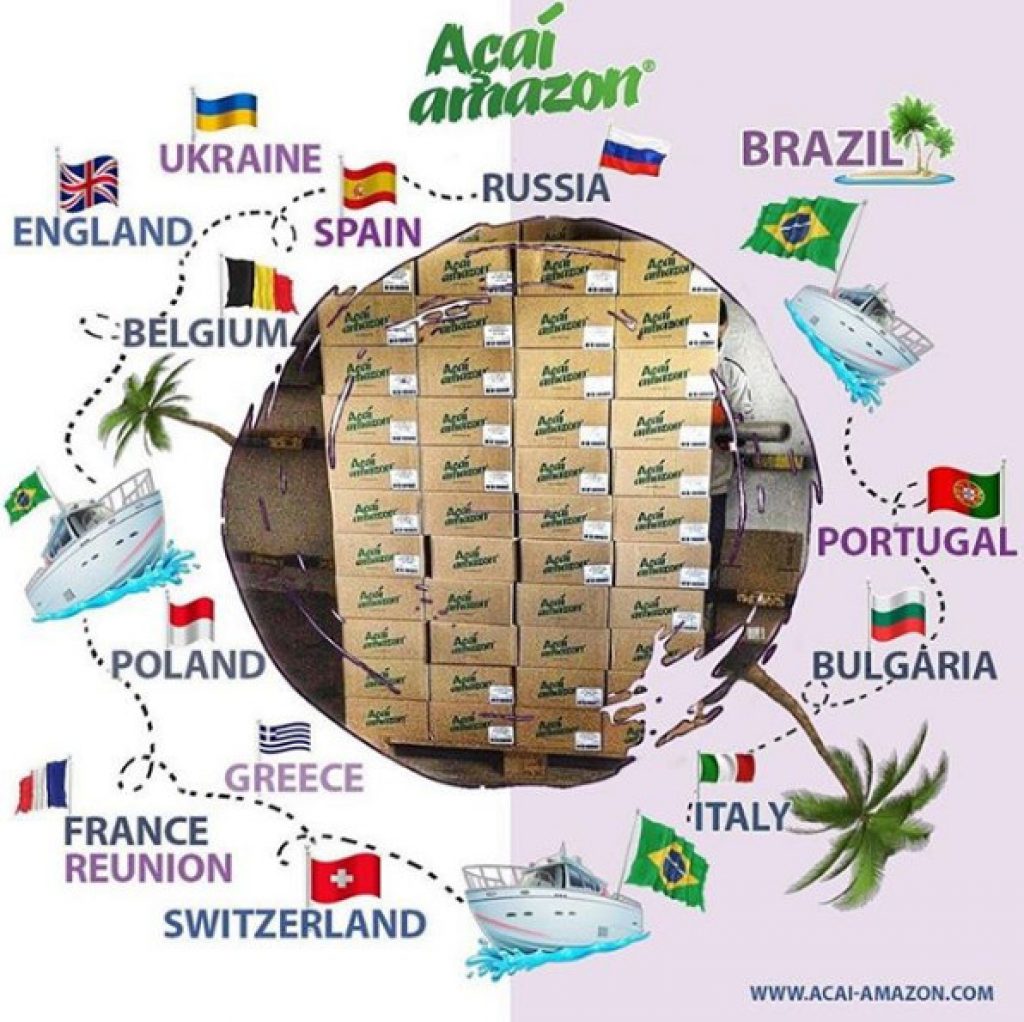 The only brand with its own factory in Belem (Brazil) and its own production in Europe. The company has an office in Lisbon, Portugal.
Official Website >> acai-amazon.com
About Açaí Amazon Products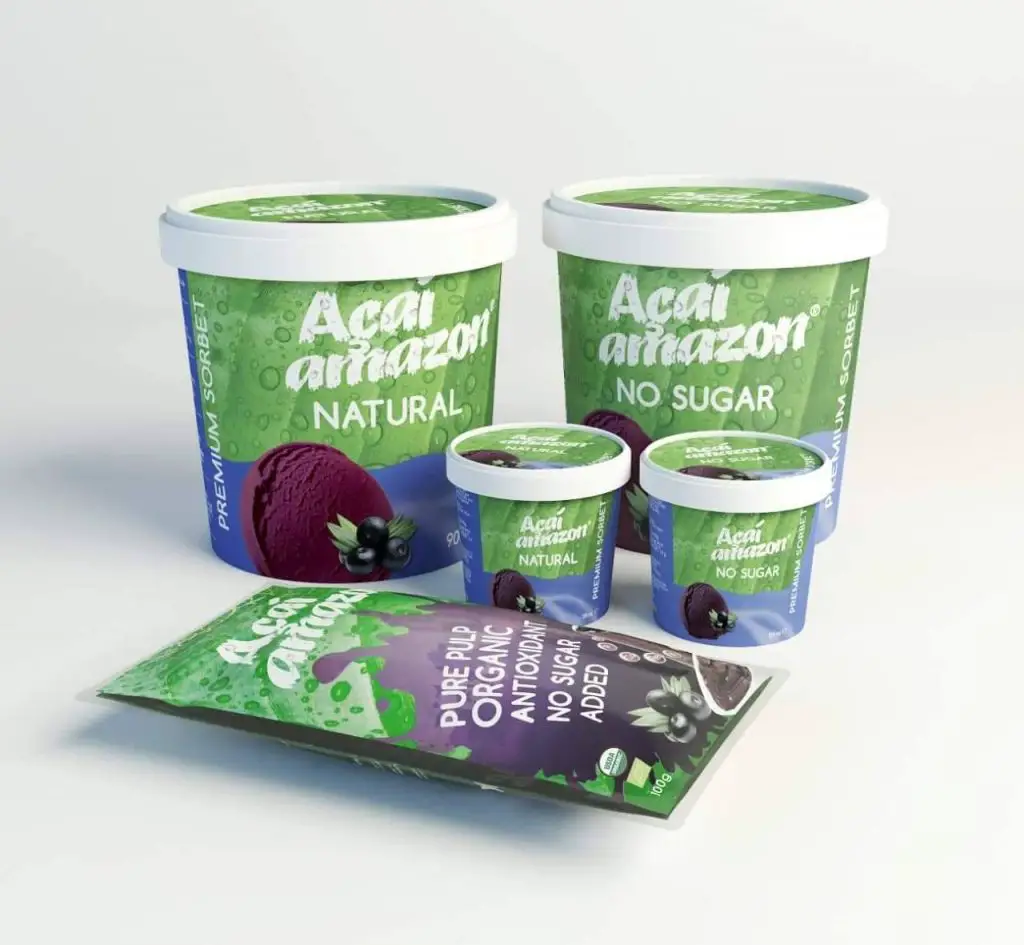 The unique Acai Amazon recipe has been developed over the years. Thanks to the accumulated knowledge, sorbet was born with pure acai berries, with a light texture and a pleasant taste. It stands out on the market with a high content of pure acai pulp, made in accordance with the rules and standards of the food industry.
Sorbet that melts in your mouth!