When you just say "berries" it's already hard to say something bad. Because it's berries. Who doesn't love them?! You will want to look only for advantages. Obviously, the fact that the acai super fruit belongs to the super fruits is not for nothing.
Let's name some acai berries' benefits and advantages and how it deals with Brazilian jiu jitsu.
Who will definitely find benefits
athletes, MMA and BJJ practitioners
and people who are actively involved in fitness, yoga, etc.
vegetarians
all fans of healthy eating
and, of course, for all berry fans
Acai Pronunciation
At some point, you may be challenged with how to pronounce acai berry. Don't be afraid to get into this phonetic trap. No special skills are required. The acai super fruit pronunciation is as follows:
[ah-sah-EE]
Where do acai berries grow?

The Açaí berry is the fruit of an acai palm tree that grows in the jungle of the Amazon or Amazonia.
What does acai taste like?
It has a sweet and sour taste and red-purple color.
What is acai berry good for?
Locals have been using acai super fruit berries for decades in their diets.
Acai is also grown in Brazil. It is very popular in the diet of athletes – soccer players, Brazilian jiu-jitsu fighters, etc.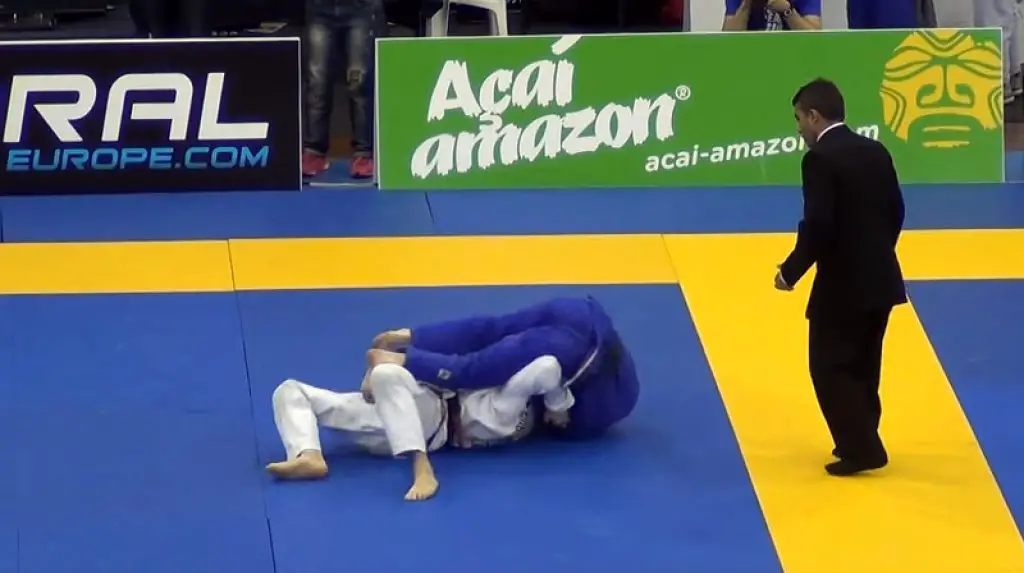 Does acai have any health benefits?
The "Brazilian berry"
 is popular for its tonic properties
 has the ability to remove toxins
 helps burn fat
 saturates the body and reduces the feeling of appetite (calorie content of berries ≈200 kcal)
The energy value of acai berries
Protein: 3.8 g
Fat: 0 g
Carbohydrates: 36.6 g
Contains a large number of vitamins of groups A and B, calcium, iron, and amino acids.
Calorie content – according to various sources, 165-240 kcal. So even a handful of berries can saturate for a long time.
For comparison, the caloric content of popular fruits and vegetables (≈):
orange – 41 kcal
apple – 44 kcal
banana – 85 kcal
avocado – 160 kcal
grapes – 65 kcal
Popular products made with acai super fruit berry
Strawberry acai refresher. It's a popular Starbucks beverage with acai berry.
Starbucks acai refresher ingredients: Ice, Strawberry Acai Base (Water, Sugar, White Grape Juice Concentrate, Citric Acid, Natural Flavors, Natural Green Coffee Flavor, Fruit And Vegetable Juice, Rebaudioside-a), Freeze-dried Strawberries.

2. Chocolate covered acai berries
Over 4100 reviews
Gluten free. 21 Ounce. Chocolate covered acai berries and blueberry sweet snacks to take on hikes, camping trips, work retreats, snack breaks, road trips, BJJ training, and workout. A resealable bag keeps the snacking chocolate fresh. Addictive for chocoholics.
3. Acai bowl. The acai bowls you can make at home
Very easy acai bowl recipe:
acai sorbet
banana
granola or nuts
Or just google "acai bowl near me" to find a local cafe with a ready-to-go acai bowl. Also, you can visit your Costco store to get the Costco acai bowl frozen 6 bowls pack.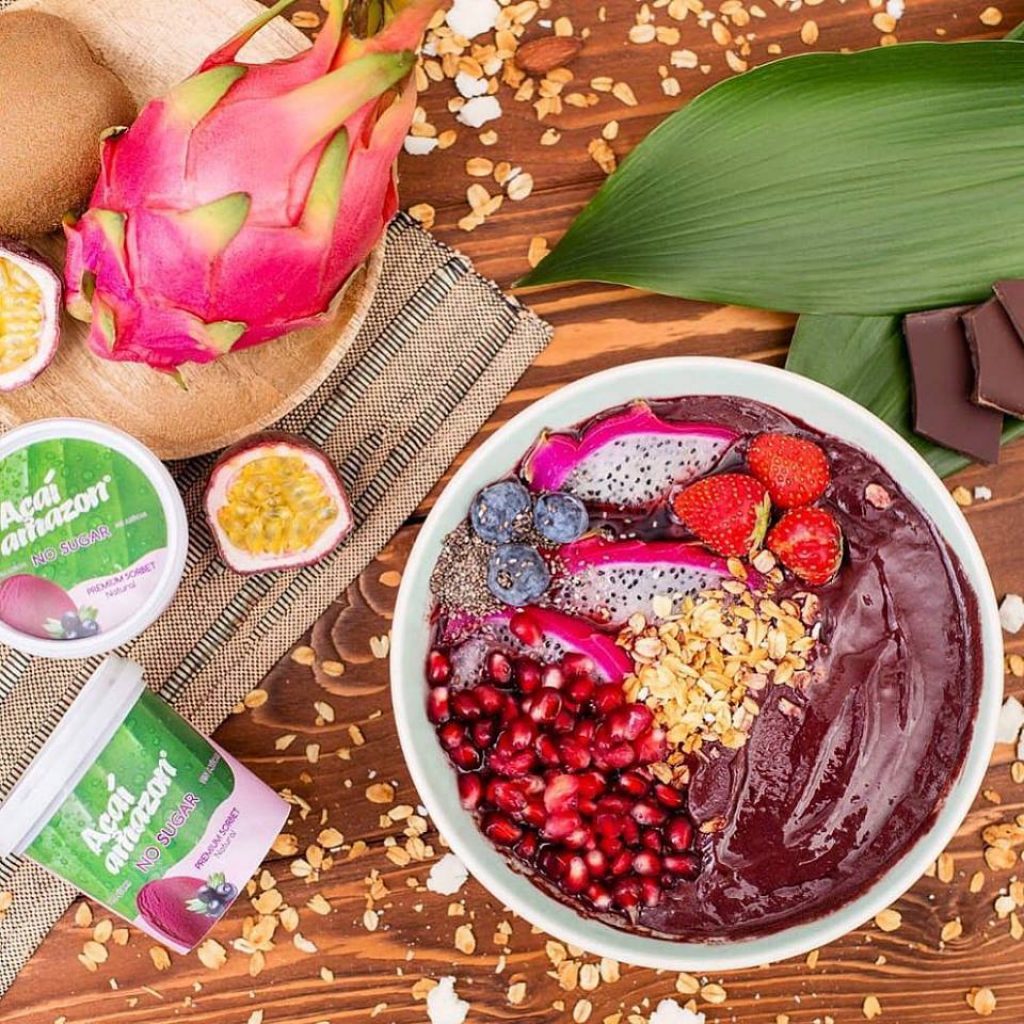 Usually, shops and pharmacies offer acai in the form of dietary supplements containing berries in powder form. However, it is obvious that the best beneficial elements of berries are absorbed by the body precisely fresh, in the form of juice or frozen pulp (sorbet).
The frozen sorbet of acai berries is a good variant for long-term storage.
Acai puree is a source of vitamins and minerals, and monounsaturated and polyunsaturated fats. It's organic nutrition for athletes and people leading an active lifestyle.