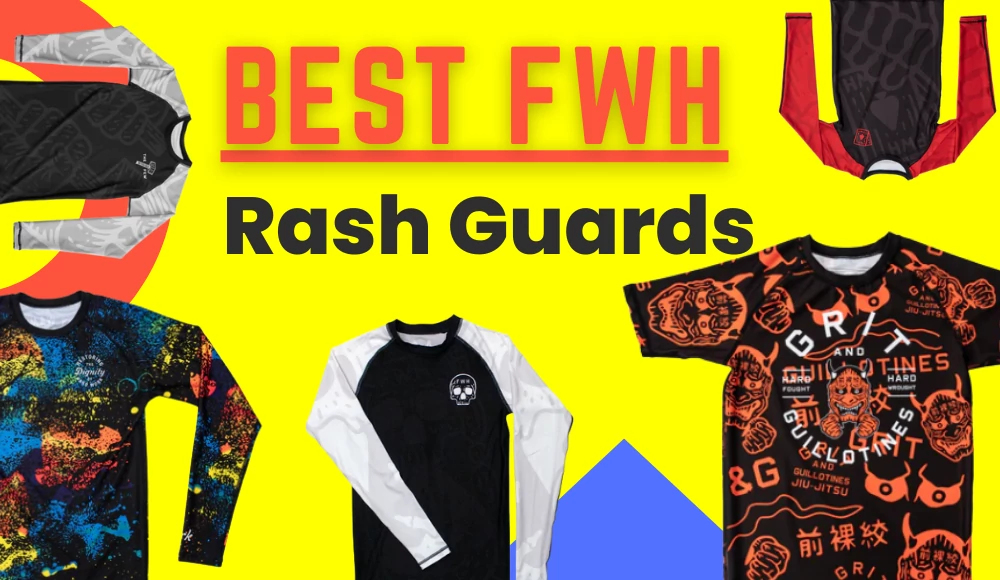 The Few Will Hunt rash guard and clothing are quite popular among athletes and grapplers especially. Their designs match our liking. So we decided to look deeper into the Few Will Hunt reviews and maybe even pick up one of the rashguards for ourselves.
Table of content
Best rash guard BJJ for big guys
Let's say maybe not the best BJJ rash guard for fat guys but definitely worth paying attention to.
Why?
Because of the size chart.
Few Will Hunt clothing and rash guards have a wide sizing range from XS to 4XL.
Compared to other brands like Few Will Hunt, Half Sumo rash guards have 2XL as the maximum size. According to the official Tatami Fightwear store, there are now only a couple of rash guards in 4XL size and Sanabul rash guard sizing has the biggest size only 2XL.
So if you are searching for a big guys 4XL rash guard BJJ gear here are a couple of variants by FWH.
Pain Rash Guard
Sizes available: XS, S, M, L, XL, XXL, XXXL, XXXXL.
The price on the site is now $59.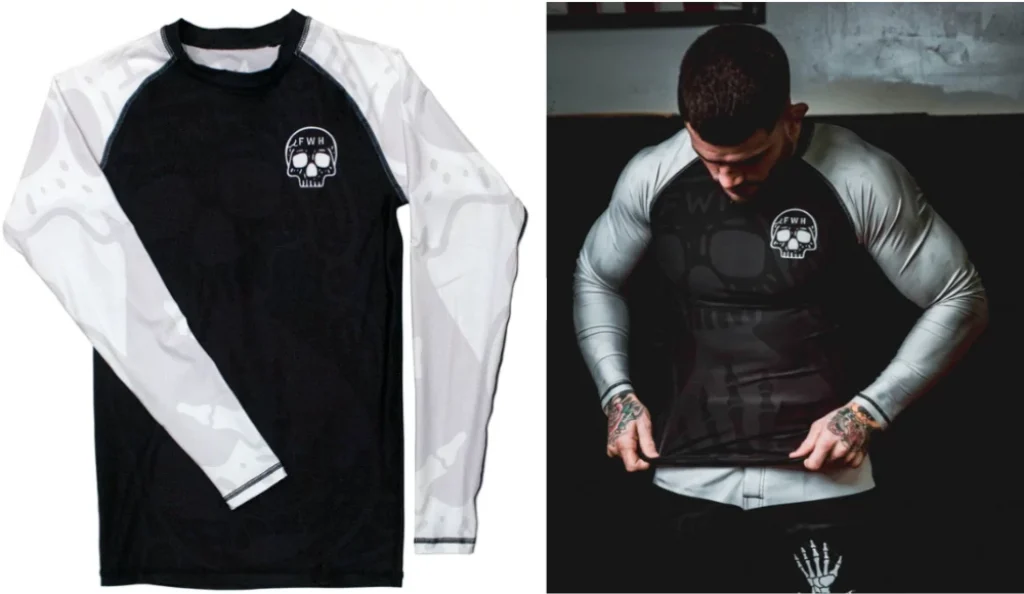 G&G Exploded Hannya Few Will Hunt Rash Guard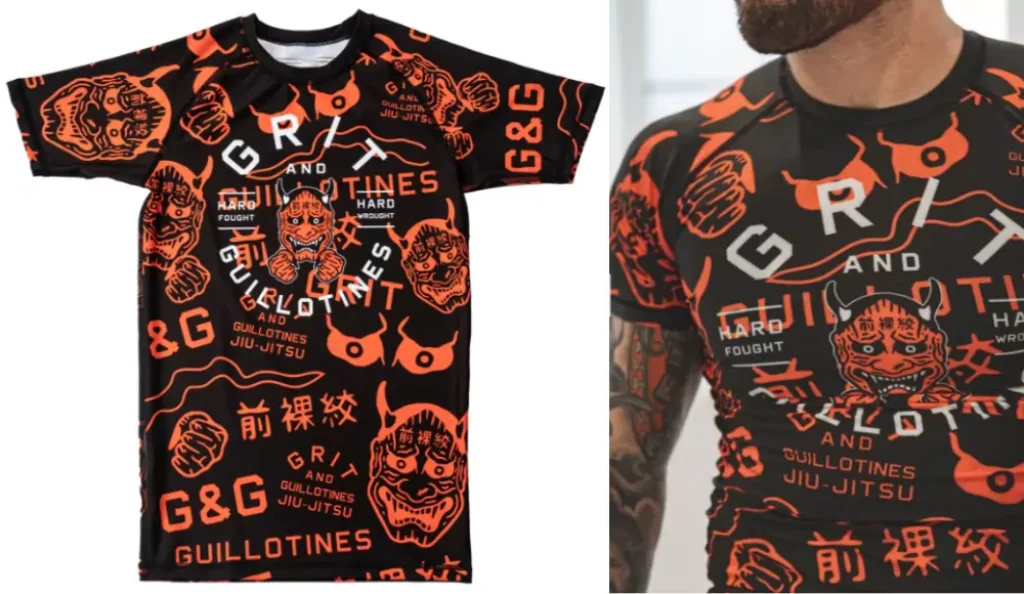 G&G Cheetah Rash Guard
Black and white cheetah print rash guard for jiu jitsu.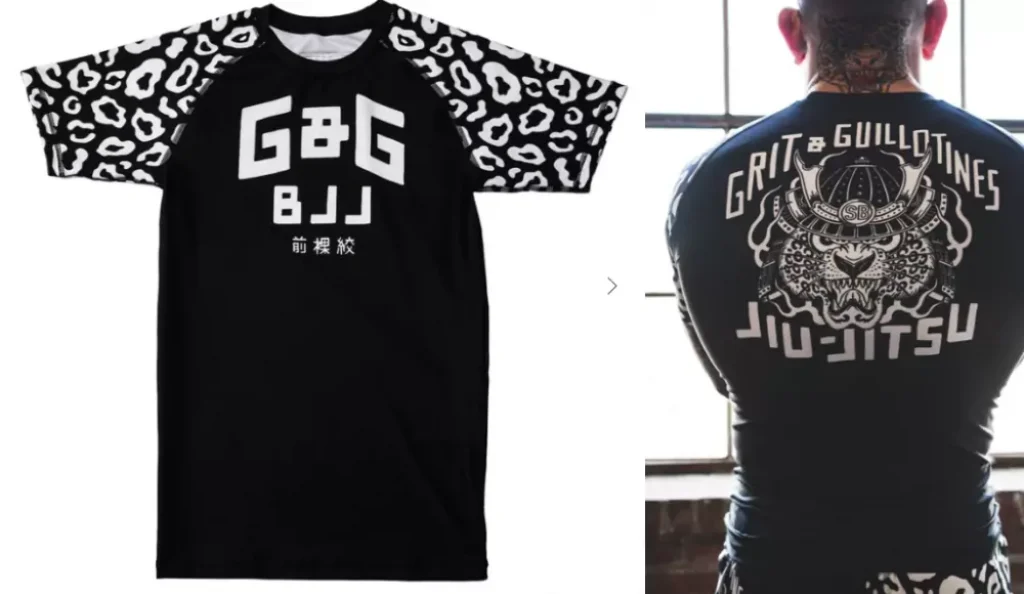 Few Will Hunt clothing is presented by different apparel – hoodie, spats, shorts, shirts, etc. So this BJJ cheetah print rash guard from above has also its pair of leopard print BJJ shorts.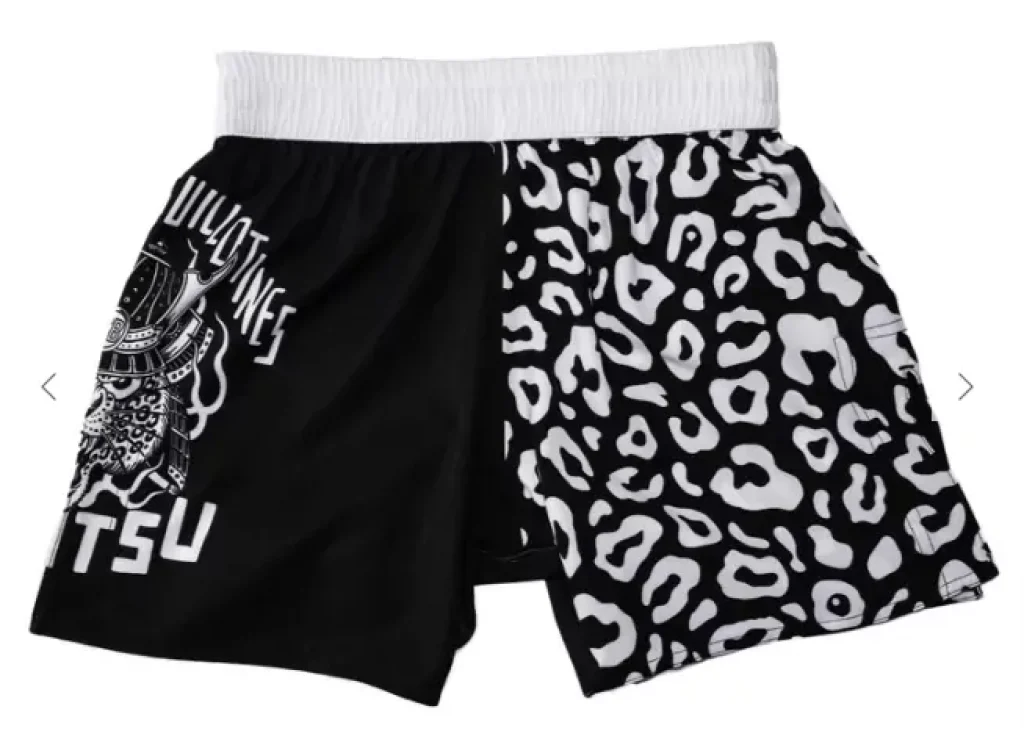 back to menu ↑
What size BJJ rash guard should I get?
When choosing a rash guard, there are two main parameters to pay attention – the length of the rashguard and your chest girth.
On the FWH site, there is a rash guard size guide on how to measure yourself before choosing the size.
Chest size means "measuring around your armpits at the widest part of your chest, keep the measuring tape horizontal". The length means "measuring between the base of your neck and your waist".
back to menu ↑
Who owns few will hunt?
Few Will Hunt owner is not one person. The owners are two cousins, Joey and Drew. They started to think about and realize to reality their project in 2017.
Few Will Hunt Instagram has over 100K followers.
"Comfort is a slow death, Prefer pain" – says one of the FWH slogans.
back to menu ↑
Do you wear a rash guard under a gi?
It depends on who and when.
Women wear a rashguard under a gi always. Very rare I see when a girl has only a bra top under the gi jacket.
Men also wear a rash guard under gi in the jiu jitsu classes, at least in most cases. But men are not allowed to wear a rash guard under the gi in the BJJ tournaments according to the IBJJF rule book. The same with the IBJJF no-gi rash guard rules.
back to menu ↑
Few Will Hunt reviews
Here we have gathered some main Few Will Hunt reviews that we have found on the site and Few Will Hunt Reddit mentions.
Few Will Hunt Rash guard is standing up to the wash.
Quality design and material.
The feel, look and durability are superb.
T-shirts fit and feel well and are good for working out or wearing out in public.
Cool slogan texts on the clothing.
The short sleeve rash guards are great to wear under gi.
Breathable, light, and well-structured short sleeve rash guards.
Few Will Hunt Rash guard has a great compression comparing to other brands.
FWH has also a BJJ rash guard women's section on the site but in fact, these are the same rash guards from the men's section.
back to menu ↑
Cheap BJJ rash guards
As already mentioned, the Few Will Hunt rash guard prices are not on the upper limit. On the contrary, the cost will be acceptable for most athletes and BJJ practitioners. The price range for the nogi rash guard by FWH including the sale offers is $24.75-$49.50.
We didn't find Few Will Hunt discount code offer but with their sale discounts, there is no need for it.
In addition to clothing products, FWH have also an accessories section reproduced with designs in the same art style. You may check the Few Will Hunt hat or few will hunt stickers collection.