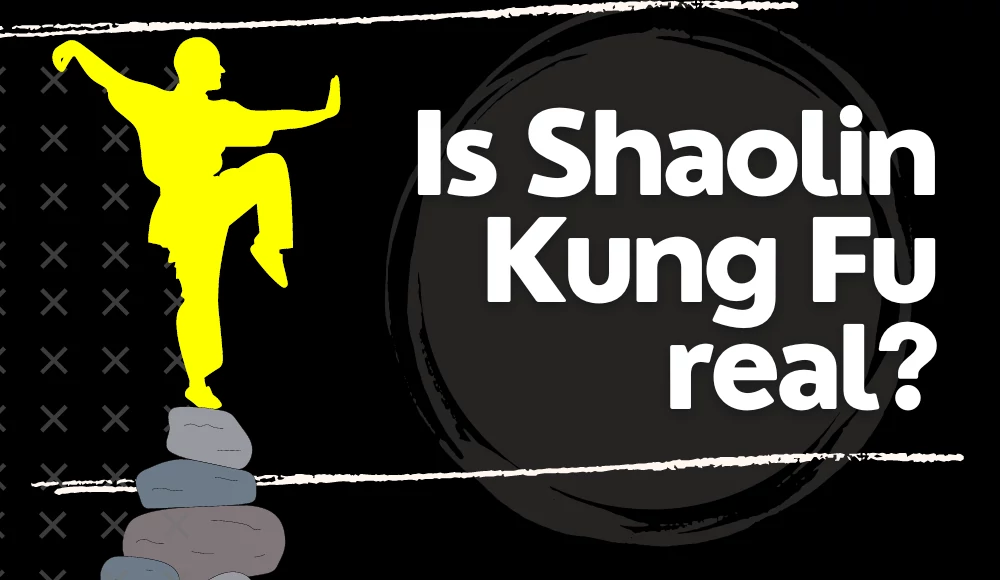 Shaolin kung fu. These are not just a couple of words or another martial art style. For several generations of Western people on our planet, it is a combination of several subcultures at the same time.
Mystery of hidden kung fu masters and schools
The unknown and another world of Asia
Unique life of the Shaolin monks' community
And of course, the Shaolin movies about Shaolin monk heroes in their struggle for perfection and self-sacrifice
The last one determines the Western people's ideas about Shaolin in the 80s and 90s especially.
But what about now? What is Shaolin Kung Fu today? Does Shaolin monks still exist? Is Shaolin Kung Fu real?
I don't believe there will be enough space in one post to talk about it. Or it may result in a very long-read article. Better to split this topic into parts.
Because we may start with Shaolin monks' life and end with trying to explain the origin of Shaolin Kempo karate. Yes, Shaolin and karate are in one phrase.
So, let's talk about Shaolin Kung Fu step by step answering specific questions one by one.
We made some research on this topic and single out questions that are on the surface especially.
Table of content
Is kung fu and Shaolin the same?
Here is a short and simple answer to the question.
Kung Fu is the main and general name for the Chinese Kung Fu styles. Shaolin is a place, a temple, in the forest of the Shao Shi Mountain in China. So, kung fu is a martial art and Shaolin is a temple. But the martial arts of Shaolin is Shaolin Kung Fu or Shaolin Wushu – a kung fu style taught in Shaolin.
back to menu ↑
Is Shaolin kung fu real?
Is Shaolin kung fu effective in a street fight relative to today's reality?
The martial arts of Shaolin, or simply Shaolin Kung Fu, count for over a thousand years. It was developed in the walls of the Shaolin monastery as a way to teach monks to protect themselves during the all invasions that took place in Shaolin history.
Obviously, Shaolin kung fu is real. But don't do too many parallels with the Shaolin movies.
The problem is to find a real Shaolin kung fu master in modern life.
There is a huge variety of kung fu styles and each style has its own specifics – strikes, wrestling type of fight, animal technique forms, etc. If you want more "hard strike" kung fu style you may pay attention to the full-contact Sanda or Sanshou style also known as Chinese kickboxing.
Combining Shaolin kung fu training principles and Sanda training you will strengthen your body, mind, and skills.
The parenthood of Sanshou is, among others, the Northern Shaolin martial art.
The art of Shaolin kung fu is about countless ways and techniques to perform the fight.

30 days of Shaolin kung fu training with Shaolin master
back to menu ↑
What are the 7 styles of Shaolin?
And what is the strongest Shaolin kung fu style?
Well, the "What is the best" question always has a clarification with "but" somewhere in the middle. So, let's just introduce the Shaolin kung fu styles without diving into the discussion. For now.
There are five traditionally recognized animal styles in Shaolin kung fu – a dragon, crane, tiger, leopard, and snake.
In Chinese martial arts, the Five Animals styles appear mostly in Southern styles presumed to originate from the Henan Shaolin Temple in the north of the Yangtze.
The creators of the five animal forms are Jueyuan & Li Yuanshou with Bai Yufeng.
But there is not enough widespread information about the 7 styles of Shaolin.
However, you can find some mentions that the creators of 5 animal styles have organized approximately 170 techniques into 7 Animal styles, where the mentioned five animals were added also with a monkey and praying mantis.
Shaolin kung fu uniform
What is a Shaolin monk uniform called?
Shaolin monk uniform (the robe) is called kasaya. The robes are saffron dye.
Shaolin kung fu books recommendations
back to menu ↑
How would a Shaolin monk do in MMA?
Actually, Shaolin monks in MMA are not an unreal phenomenon already, so there is no need for speculations in your mind.
Earlier we published an article here already with the Shaolin kung fu vs MMA video compilation.
Can Shaolin monks fight in UFC?
Yes, why not? And not only in the UFC. For instance, there is a former Shaolin monk fighter in MMA.
ONE Championship shares the highlights of fights and a knockout by the Chinese Xie Wei. He spent four years training under the tutelage of the Shaolin monks before becoming a professional MMA fighter.
Another MMA UFC fighter Cung Le. He is not a former Shaolin monk but he is a Sanshou fighter.
Michael Bisping vs Cung Le UFC fight
back to menu ↑
Shaolin kung fu near me
To learn Shaolin kung fu somewhere in the neighborhood today – is it possible?
Yes.
If you are about to find "Shaolin kung fu classes near me" to start training as soon as possible, we want to assist you.
We have found some Shaolin kung fu classes in different areas in the US. Of course, these few locations don't cover the entire map. But it should help you to get an idea – of costs and what to expect – before finding and visiting your local Shaolin kung fu center.
Place
Dragon Rhythm Shaolin Kung Fu
kungfuwellness.com
171 Anza Street, (Mission SJ district )
Fremont CA 94539
Costs: not specified
Shaolin kung fu Miami:
The Shaolin Academy
theshaolinacademy.com
20841 Johnson St Bay 101 Pembroke Pines Fl 33029
Costs: not specified
Maling Shaolin Kung Fu Academy
(in Xinyi, China)
instagram.com/malingacademy
Jiangsu province, Xuzhou area, Xinyi, China
Costs: not specified
Boston Shaolin Kung Fu Center:
YMAA Boston
ymaaboston.com
756 South St Roslindale, MA 02131
Costs: from $79
Ben's Shaolin Kung Fu – Shaolin Kung Fu International
benskungfu.com
19964 E. Homestead Rd. Cupertino, CA 95014
Costs: not specified
Denver Shaolin kung fu academy:
Denver Shaolin Kung Fu Tai Chi Institute
denvershaolintaichi.com
5001 S Parker Rd Unit 103
Aurora, CO, 80015
Costs: not specified
Manhattan Shaolin KungFu and QiGong
shaolinnewyork.com
118-122 Baxter Street, Ste 202
Costs: not specified