First things first: if you are starting to read this article about the best online Muay Thai training instructionals we have found, take it wisely. By that, we mean and hope those who are searching for how to learn martial arts online are aware that you can't learn martial arts online.
Because martial arts are an applied sport.
Yes, I know, it may sound like a Neanderthal style of mindset considering the times in which we live. With the rise of the internet, it's never been easier to learn martial arts online.
The other point is if you can't learn martial arts online why are so many online instructionals and martial arts books out there?
The answer is easy – because they have sense.
And now you may feel a significant sense of contradiction.
So let's talk about it step by step and in terms of online training, Muay Thai in particular.
Table of content
Can you learn Muay Thai online?
Can I learn Muay Thai online or any other martial art? This is the foremost question one should have before buying a Muay Thai or BJJ online course.
The short answer is yes, you can learn Muay Thai online. But as you may have read earlier, an extended answer with clarification is needed here. It will mostly target those, who are just starting not only to train Muay Thai but martial arts in general.
Here is the main point about learning martial arts online:
As long as you are persistent and disciplined and have found your online soulmate coach, you will succeed as an online fighter.

Learning full-contact martial arts without contact is only 50% of the teaching if not less. You need to have sparring to understand the practical meaning of the moves and techniques. Yes, Muay Thai solo exercises (shadow boxing, etc) will make you sweat, but without working in pairs it will remain just a good fighting fitness.

Martial arts books and online training is a great way to improve your skills and move forward faster if you already practice live.
As with any other martial art, Muay Thai takes years to be good at. One can assume that learning it alone and online only prolongs this path.
Is it better to have a personal trainer for Muay Thai?
If for some reason you can't or don't want to train Muay Thai in classes with groups, another option to progress in this combat style is to take classes with a personal coach from time to time.
In fact, it's a good alternative to learning Muay Thai completely alone at home. Even with some rare private classes, you will have guidelines and corrections for your Muay Thai progression.
Make sure to find a legit and experienced Muay Thai trainer.
back to menu ↑
Best online Muay Thai training
More likely you came here as a practicing martial artist and just want to find the best online Muay Thai training instructionals to improve your skills.
No wonder, learning Muay Thai online is becoming popular due to the convenience and affordability it provides. This applies to other sports as well. There are numerous websites and programs available to help you learn Muay Thai, whether it's through instructional videos, instructional blog posts, or even full-length paid courses.
We made a research to create a list of the best online Muay Thai training courses and channels and split them into two parts:
paid Muay Thai training online
free Muay Thai training online
Remember, practicing regularly is the key.
Just like any type of physical activity, you'll need to practice regularly to make the most of your online Muay Thai training. Set aside some time each day to practice and keep up with your training program. With dedication and consistent practice, you'll eventually be able to reap the benefits of online martial arts training.
back to menu ↑
Paid Muay Thai training online
Each program or website offers something different, so you'll need to do a bit of research to find the one that is best for you. Make sure to read reviews from other students and check the qualifications of the instructors.
Additionally, look for programs that offer regular practice sessions with your trusted teammates so that you can practice your skills and get feedback in a safe environment.
#1 Evolve University Online Classes
"Evolve University is the largest world championship online university for martial arts. With all courses taught exclusively by authentic World Champions", as said on the official site.
At Evolve University you can subscribe to paid online video library for boxing, Brazilian jiu jitsu, and Muay Thai.
What? At Evolve University you can subscribe to paid online video library for boxing, MMA, Brazilian jiu jitsu, and Muay Thai.
Cost. Unlimited Access to the video library with all available martial arts styles costs $9.95 per month. Or you can buy one of the Muay Thai Clinch Master Courses or another for about $60.
Link. All video subscriptions you can find here.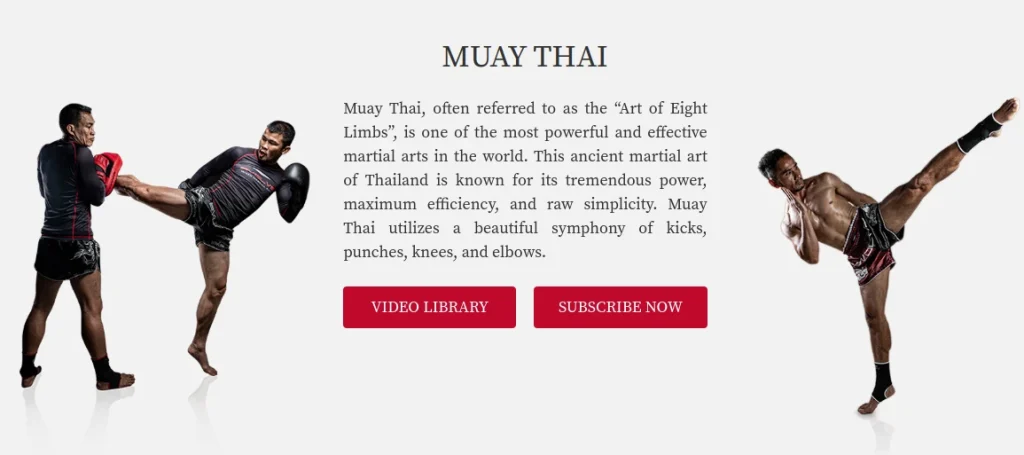 #2 Duke Roufus Online Striking University
Roufusport Martial Arts Academy is the home of former UFC welterweight World Champion
Tyron Woodley and former UFC and WEC lightweight World Champion Anthony Pettis.
Who? Duke Roufus Striking University is taught by the head coach Duke Roufus.
Cost. The monthly subscription is $9.
#3 Nak Muay Nation
Who? Nak Muay Nation is a Muay Thai training center. They offer an At-Home Muay Thai Training Program.
Cost. Monthly membership is $39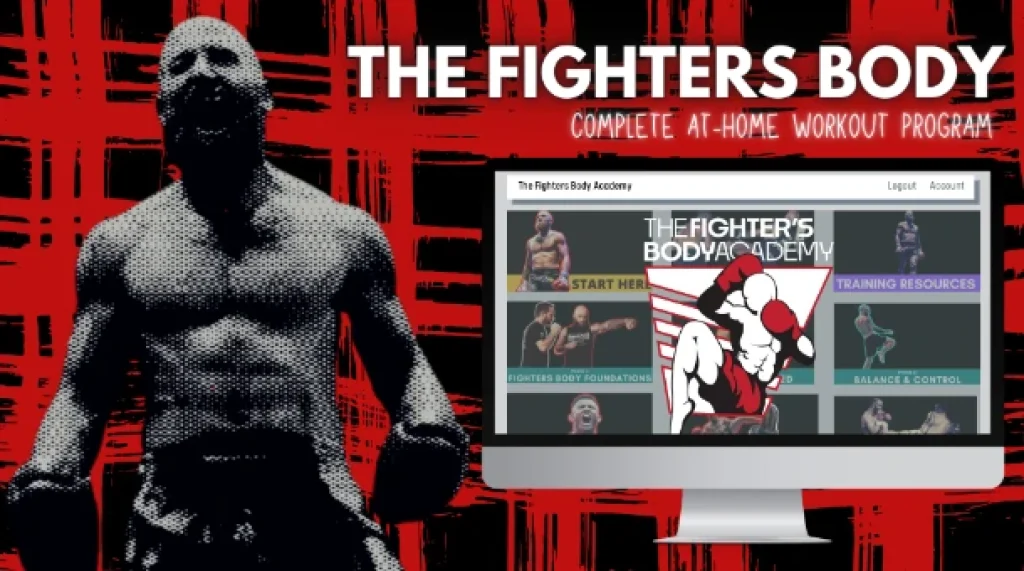 #4 Private online lessons at T.A.G. Muay Thai
T.A.G. Muay Thai gym in Sterling, USA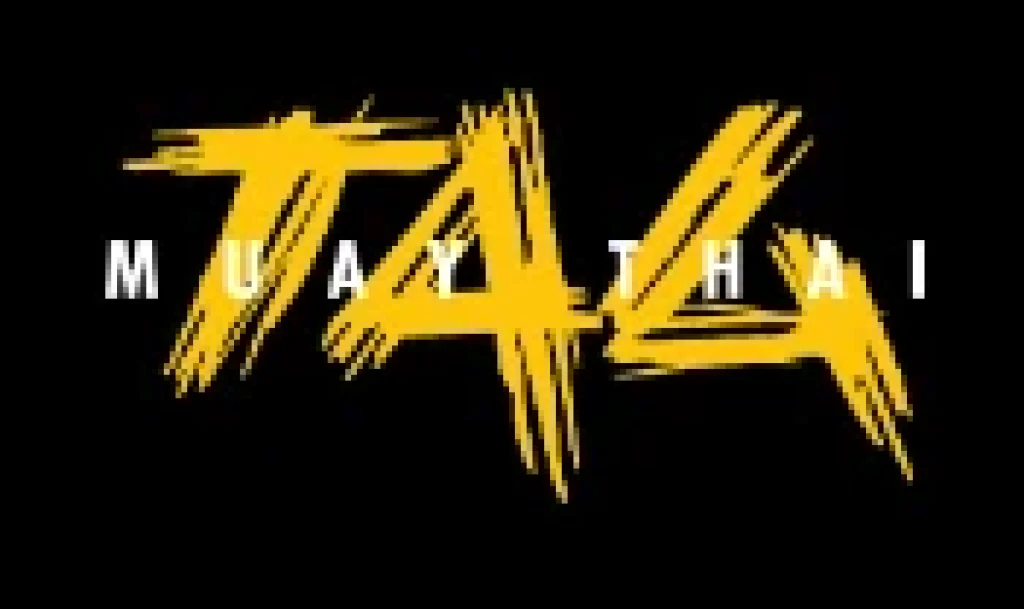 #5 GMAU Online Muay Thai Lessons
Who? GMAU stands for Global Martial Arts University. Here you can choose online courses for different martial arts such as Shotokan Karate, Krav Maga, Taekwondo, or Muay Thai.
Cost. Starts from $39.95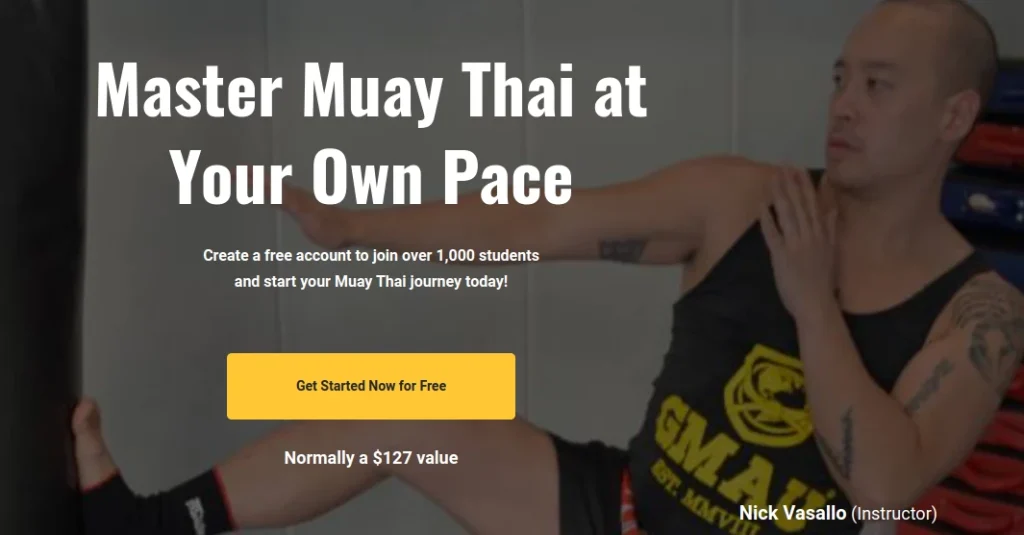 #6 Muay Thai Courses in Udemy
Udemy online learning platform is another great option to find online courses for anything you need. Muay Thai is also on the list
Who? Christoph Delp is a Muay Thai teacher, fitness coach, and Muay Thai gym owner in Thailand. Christoph Delp is also the author of several Muay Thai books available on Amazon.
Cost. $19 for the Muay Thai Basic Techniques course on Udemy.
back to menu ↑
Muay Thai training online free
#7 Muay Thai YouTube Channels
For years already YouTube is the best source to find a lot of free videos with martial arts tutorials. Muay Thai is not an exception.
We have made a short collection of Muay Thai YouTube channels where each athlete may find his or her skills pit stop.
The already mentioned earlier Muay Thai training online videos by T.A.G. Muay Thai gym:
(the image links to the channel)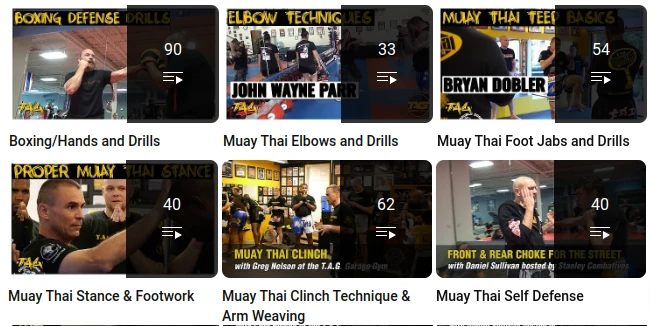 MT Fiji channel has not so many videos uploaded but shares some tips on how to learn Muay Thai at home step by step:
(the image links to the channel)


Bazooka Joe Valtellini is a Canadian retired Muay Thai kickboxer and former GLORY Kickboxing World Champion. His YouTube channel is a home for plenty of fighting tutorials.
(the image links to the channel)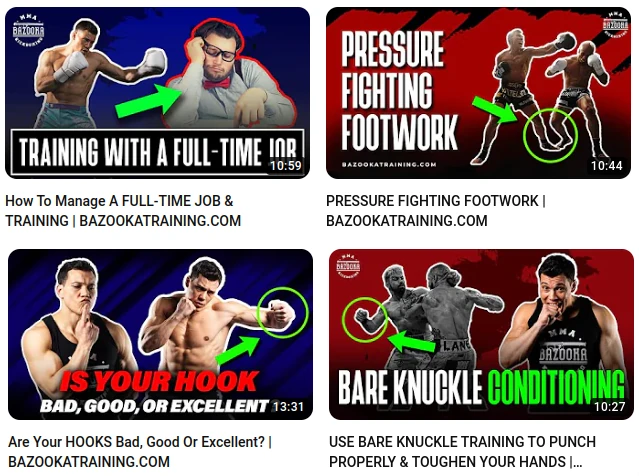 And one more YouTube channel to share is, of course, the fightTIPS. There are on the channel Muay Thai related videos to find. Such as this one – Muay Thai Training Full Beginner's Class.
back to menu ↑
#8 Free Muay Thai instructionals on Instagram
Liam Harrison is an English welterweight Muay Thai fighter and Muay Thai World Champion. His Instagram has more than 800K followers. But the main feature of his Instagram is the short instructional videos with hints and tricks for Muay Thai moves.