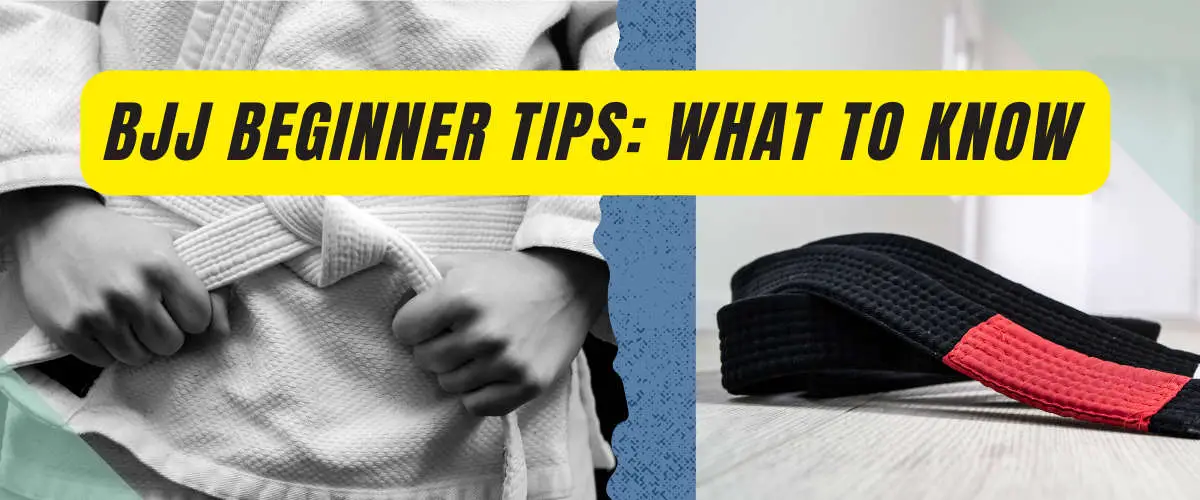 The BJJ white belt aka Brazilian jiu-jitsu beginner tips can be an endless topic to discuss. But nevertheless, there are simple basics to tell a person in the first month or half-year of Brazilian jiu-jitsu training.
Your First Month of Brazilian Jiu-Jitsu Training
Learning Jiu Jitsu is definitely not for everyone. It requires considerable amounts of time, energy, and dedication. Actually like any type of activity or hobby, Captain Obvious.
However, once you master the technique, you will reap the benefits. After you become accustomed to your training and the way it has changed your life, you will realize that Brazilian Jiu Jitsu has unlocked a whole new world of possibilities for you. You will not only be able to secure your personal safety in some life situations but will also have a de-stress method after a period of tension during a busy day. Your only limit will be your imagination and your training level.
I personally use the term 'jiu jitsu therapy' because it's true and describes quite well the impact the BJJ delivers.
However, for beginner grapplers and BJJ white belt goals, it may be a little hard to find a footing in a training environment. What to expect, what to learn and how to begin with Brazilian jiu jitsu in the first month?
For instance, here is the best and simple advice: Find a jiu jitsu class near you and attend the classes for one whole month. Don't stress you with any other questions. Keep attending the gym and enjoy your physical and psychological changes. Ask the questions after.
back to menu ↑
The Jiu Jitsu Belt System: Do I need to know it for my first month?
Doing any martial art for a long time, counting months and years of hard training, and finally becoming a black belt is a real honor and touching moment. But it's definitely not the thing to worry about for a martial arts beginner. All you need to know – jiu jitsu beginners wear white gi belts, that's why you can often hear 'BJJ white belt'.

If a person is new to martial arts, the main question that obvious appears is
'What is the best martial art for a beginner adult?' or 'What is the easiest martial art to learn for self defense?'
And it's enough, it's a good start. A good point is also – jiu jitsu is a great variant to answer these questions.
back to menu ↑
What to Wear for My First Jiu Jitsu Class?
Firstly, the best place to start your BJJ training is at your local BJJ gym. Jiu Jitsu training requires to have specific uniforms to train. The basic equipment to have is:
jiu jitsu gi – it's the jiu jitsu outfit name for the BJJ uniform, it includes a jacket and pants
gi belt to tighten the uniform
women are also needed an athletic top and a rash guard or elastic shirt to wear under the gi
flip flops or sliders
towel
bottle of water
Of course, you may not have that all if it is your first martial arts training experience. Just ask at the gym, what you can wear for your first classes. At our BJJ gym, we recommend wearing shorts without zipper locks and big pockets or spats, and an elastic (not cotton) shirt or rash guard.
Don't worry about finding the best gi for BJJ to be the best jiu jitsu fighter in your first month. Find a comfortable brazil jiu jitsu gym for you and trust your coach: learn jiu jitsu techniques step by step, and add some solo drills at home for a daily workout. Moreover, don't jump to advanced Brazilian jiujitsu techniques in the first classes.
By the way, BJJ solo drills are a great way for warm-ups in any situation if the room space is limited.
back to menu ↑
10 Solo BJJ Drills for BJJ White Belt Beginners
–
back to menu ↑
Is BJJ good for beginners?
BJJ is very good for beginners and a great sport to start at any age, and even attend tournaments. Read more about the best age to start BJJ or jiu jitsu at 40 here.
back to menu ↑
How often should a Jiu Jitsu White Belt train BJJ?
In most gyms, the training schedule is 2-3 times a week. It's a good training schedule for BJJ white belt to educate a habit for not only jiu jitsu lifestyle, but for sports at all. Read more in our post How Many Jiu Jitsu Classes a Week Should I Train?
back to menu ↑
Is BJJ hard for beginners?
BJJ is a very progressive sport meaning its technique basis develops sideways all the time. There are bunches of techniques and methods for all kinds of athletes levels.
back to menu ↑
How long are you a beginner in BJJ?
With the right set of mind, you will be a beginner in BJJ till your belt turns black and even further. Experienced jiu jitsu athletes know what I mean. But if serious, 6-12 months of regular training will be enough to feel the transition from a very newbie to a white belt, who can do modified shrimps.
back to menu ↑
Conclusion
We will continue to add more materials for jiu jitsu beginners to touch on more aspects of the most important and useful techniques in the sport.
To help you to start training here is a ready-to-go link to Google search for jiu jitsu classes near me.
Check other BJJ news and articles about Brazilian jiu jitsu fighters and MMA athletes. For instance, Female Jiu Jitsu Black Belt Fights against White Belt.