Fundraising for UA Warriors: Goal $1800
It's September 2022.
Our brave soldiers are still in the trenches and shelters protecting and liberating our land from Russian invasion.
How can I help Ukrainian soldiers?
We are raising funds to buy 100 pairs of Covert Threads socks for our BJJ friends, who are soldiers now.
The goal is $1800.
*inclusive customs fees and shipping to Ukraine
How to donate?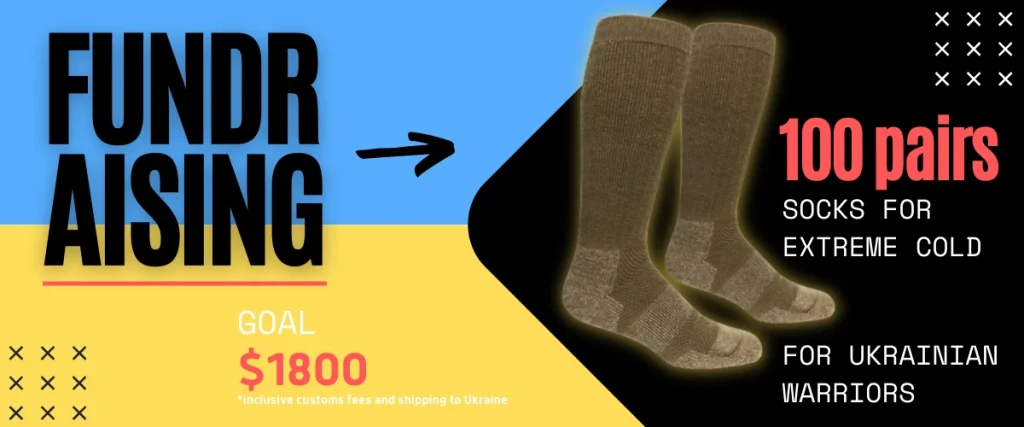 Why do we do this fundraising?
About half of our jiu jitsu friends are on the frontline now wearing military uniforms. All of them were civilian Ukrainians – coaches or athletes – before February 24.
Some of them we have lost forever. RIP.
We – Ukrainians – don't want to stop to protect our lives and to liberate our country.
Today every conscientious Ukrainian is a volunteer, learns tactical medicine, CQB, etc.
So we do.
It's September 2022.
Cold and rainy weather came this year early.
Every day it's hard for me to think about our boys and girls in this cold and wet weather day and night.
Luckily, there is a great opportunity to buy high-quality military socks for extreme cold weather by Covert Threads® with a decent discount for Ukrainian volunteers!
We hope to raise the amount as soon as possible to send the socks to our friends.

Very important #1
I, and all Ukrainians, are thankful to all people everywhere who supported us from the very first day of the invasion.
These are not just nice words used to say being polite.
THANK YOU. You literally saved us. Helping our refugees, sending us all the needed stuff from food to pick-up trucks for our warriors.
Believe me, it's true. The first weeks we spent in Kyiv close to Bucha and Irpin where killed and tortured civilians were revealed after russian troops were thrown back. Only now I realize what could happen if our defenders didn't throw them back to belarus and russia.
These are parts of a shot down russian missile or counter-air over our house in March.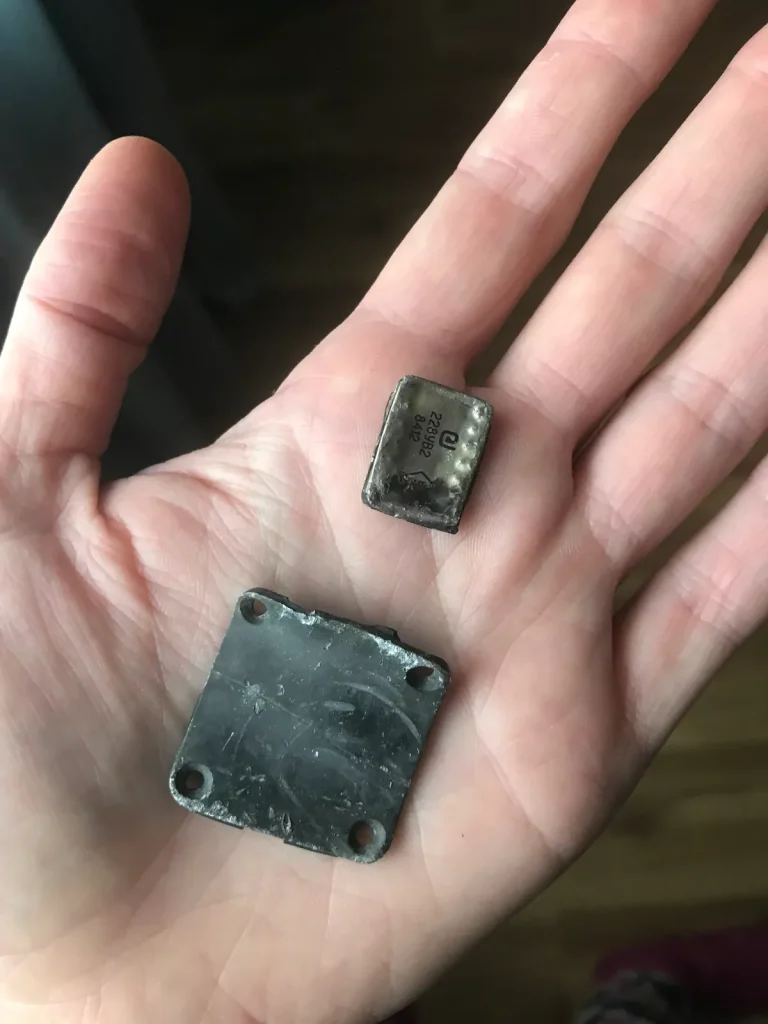 Very important #2
Every $1 matter.
When we had national fundraising for Bayraktars UCAV a couple of months ago I had only 4.86 UAH ($0.13) in my bank account. I donated it and I was happy.
I am sharing this for those who want to help and support but are hesitant because they don't have hundreds or thousands of dollars.
Believe me, every $1 matter.
We are a country of volunteers and donations since 2014. And especially since February.
The statistics from volunteers show that a lot of all donations are small amounts. But thanks to them we are able to help each other.
And again – Thank you.
PS: I'll share here updates regarding the fundraising. Hope we will have luck.
Questions?
You can find me on Facebook https://www.facebook.com/olga.pruska.9
Twitter https://twitter.com/olga_pruska
Or leave comments here if you have questions or what to share.