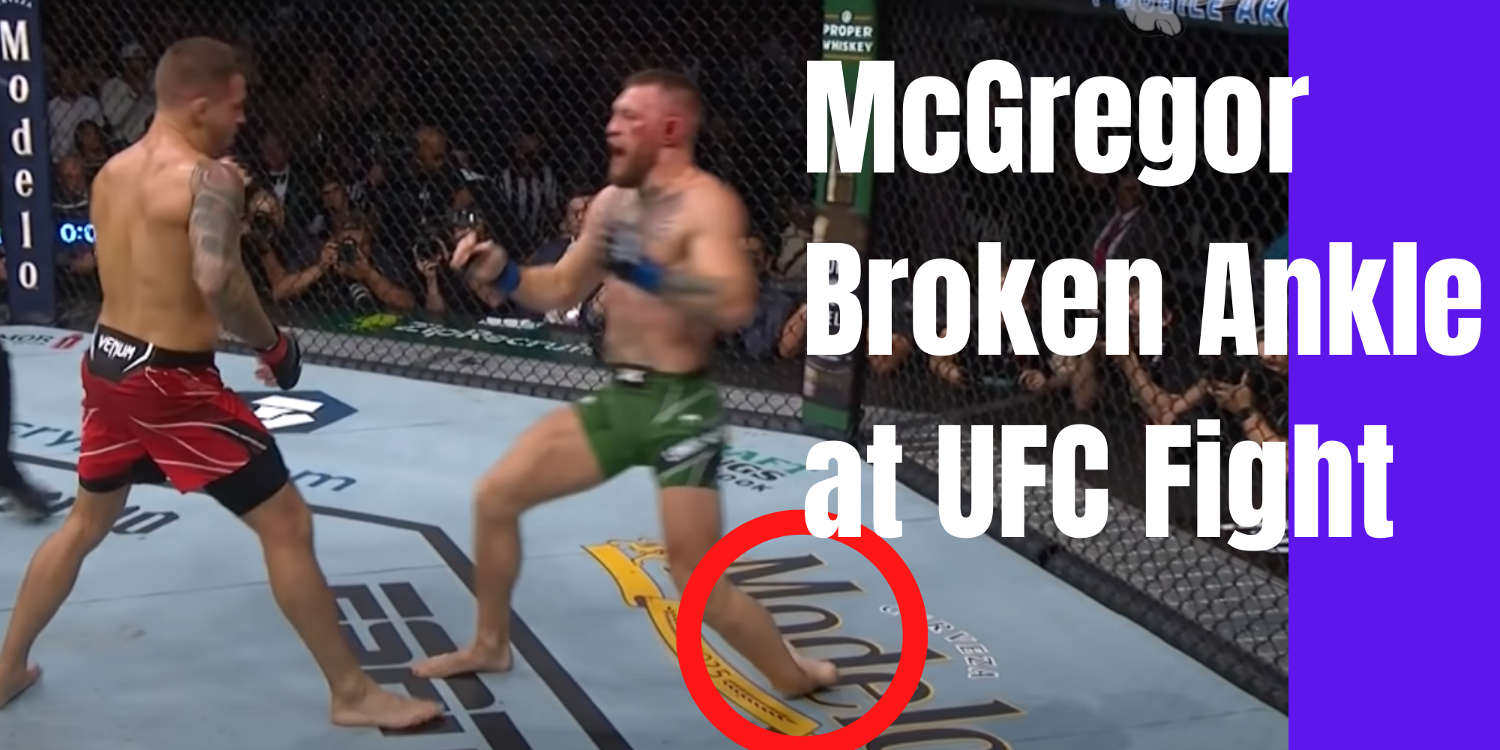 The latest Conor McGregor news is easier to read than to watch. It's about the McGregor broken ankle video, that happened during his UFC fight against Dustin Poirier.
It was the main event of the Ultimate Fighting Championship UFC 264 on July 10th, which took place at T-Mobile Arena, in Paradise, Nevada.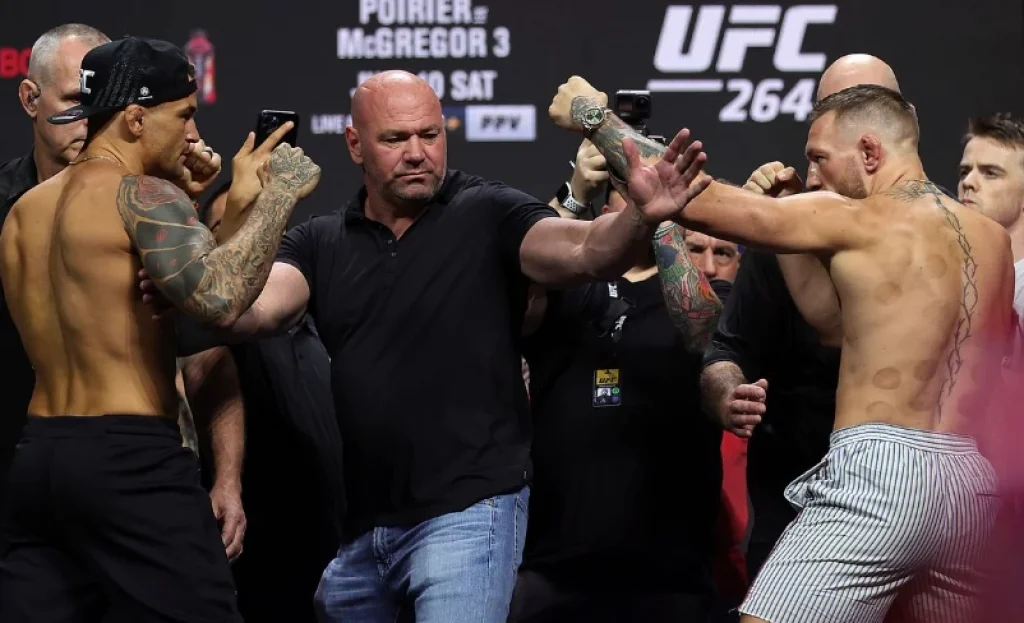 McGregor broke his ankle at the very end of the first round. When the moment happened, it was shocking to see for every watcher. Actually, it is shocking to watch every time on the video.
UFC commentator Joe Rogan shared on his Joe Rogan Experience podcast how he thinks Conor McGregor broke his ankle. Joe theorized that McGregor`s ankle break could have happened on numerous occasions, and was the result of sustained damage before the fight during his training.
Also, Rogan explained that Conor McGregor`s coach John Kavanagh revealed, that the UFC starfighter had sustained damage to the leg while training for his fight against Dustin Poirier.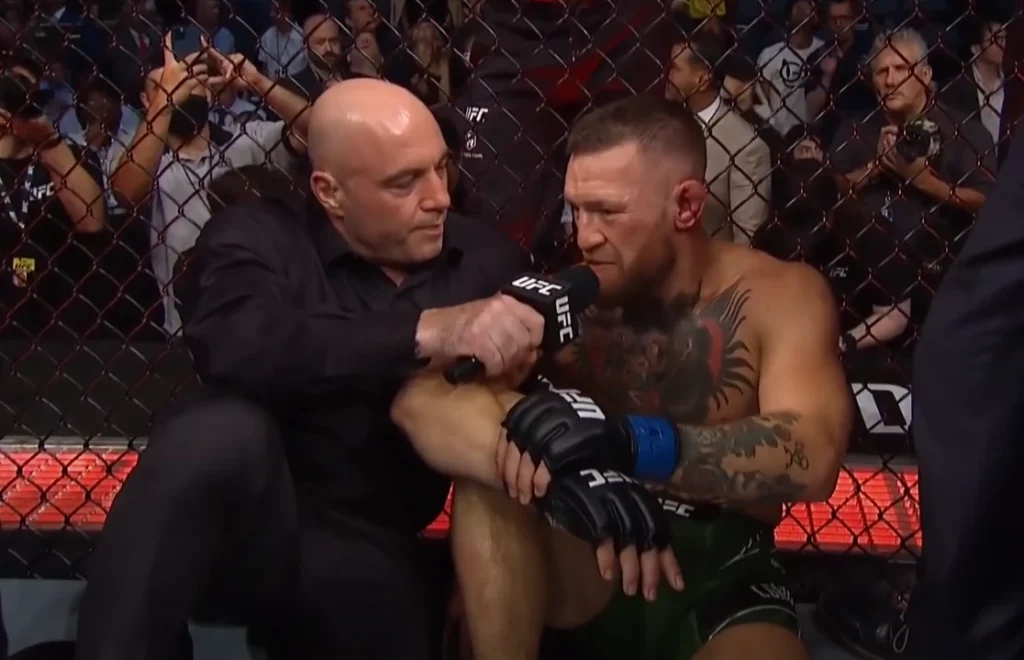 Dustin Poirier vs Conor Mcgregor 3 UFC 264 video Highlights with the Mcgregor broken ankle:
UFC 264 fight results on 10th of July
Dustin Poirier won the main event of the UFC 264 lightweight division at the end of Round 1. As for July 2021, Dustin Poirier MMA record in UFC is 28 – 6 – 0, 1 NC.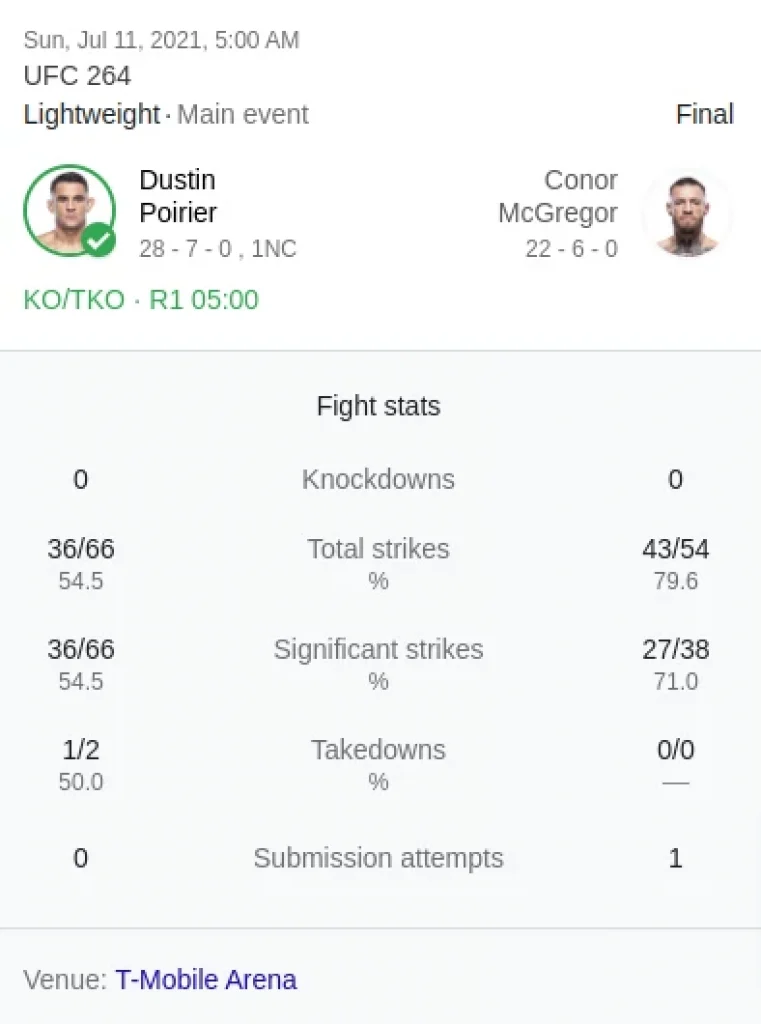 McGregor vs Poirier
The latest Conor McGregor fight 2021 in July was the so-called "McGregor vs Poirier 3" fight. As you can obviously suggest, there were McGregor vs Poirier 1 and McGregor vs Poirier 2 meetings on the octagon UFC arena.
Who was the "Mcgregor vs Poirier" winner in previous fights?
In their first meeting "McGregor vs. Poirier 1" back in September 2014, McGregor won in Round 1 via TKO.
The rematch of McGregor vs Poirier 2 happened after almost 7 years – on January 24, 2021 – where the winner was Poirier in Round 2 via TKO.
As mentioned already, the latest McGregor vs Poirier 3 fight took place on 10th July 2021 (11th July in Eastern European Time).
Dustin Poirier vs Conor McGregor All Fights Stats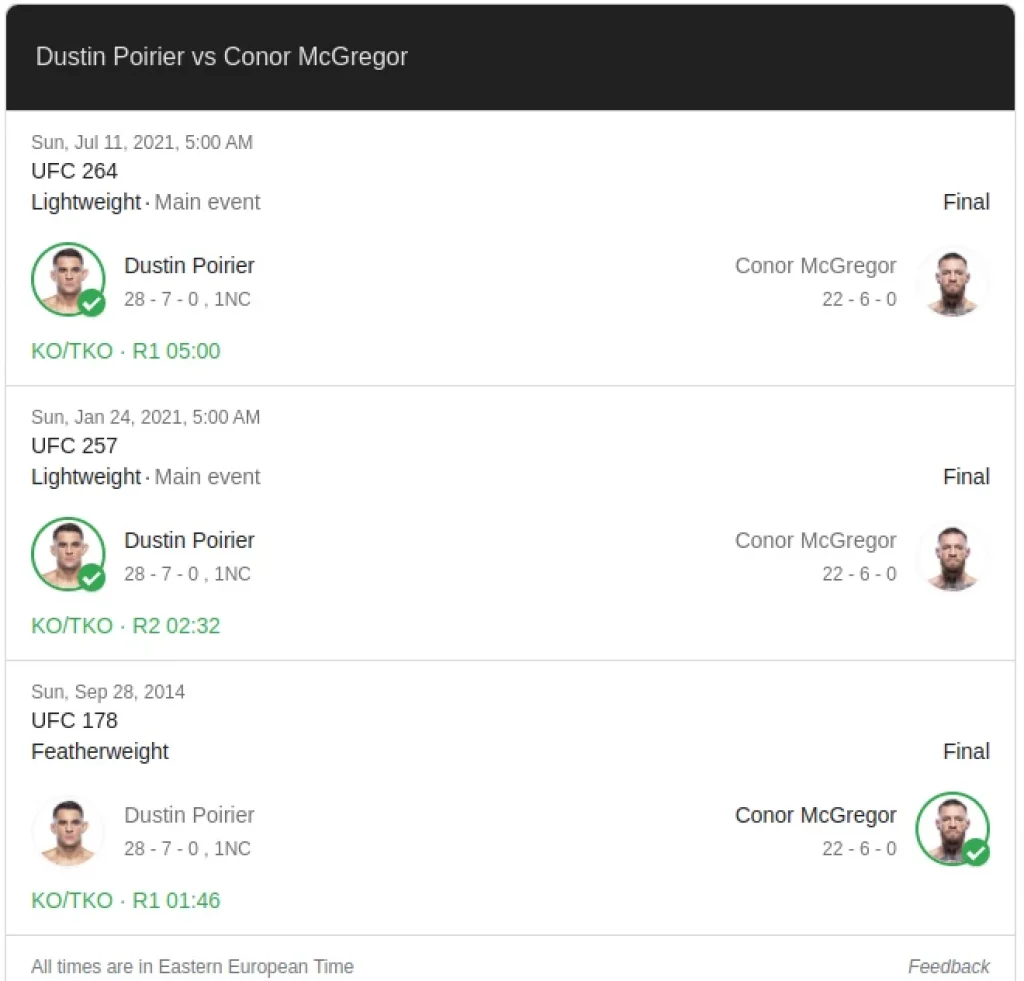 UFC 264 Conor McGregor Octagon Interview to Joe Rogan after the fight
Let's hope that the fighting star and idol of many will recover easily and we will hear soon again about the new Conor McGregor`s upcoming fight.
Check out other posts about Brazilian jiu jitsu fighters and MMA athletes.